Pros And Cons of Different Hair Removal Methods
Pros And Cons of Different Hair Removal Methods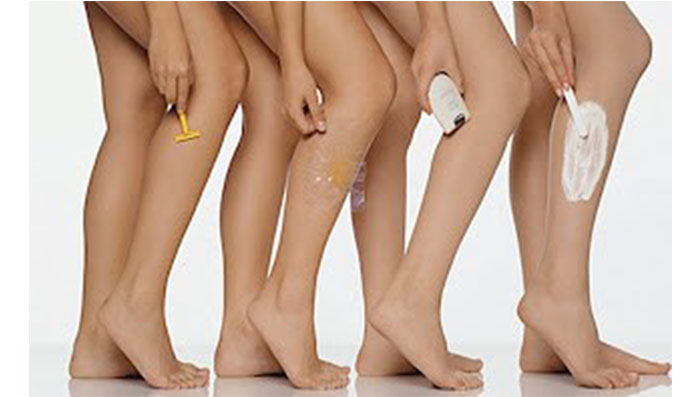 If you're thinking about removing unwanted hair, there are many hair removal methods that can help you achieve it. Though a lot of women follow different kinds of hair removal method that end up damaging their skin, we have a great alternative technique in store for you that will leave your skin feeling more smooth, soft and supple than ever before. Here's a list of the most commonly used hair removal techniques
Shaving: One of the most used methods of hair removal for woman, shaving is quick, easy and fairly painless. However, it attributes to a great risk of irritation and razor burn. It also increases your need to shave every couple of days due to recurring hair growth.
Waxing: A painful process, waxing involves hair strands being yanked out after being stuck to wax strips. Though you can buy it in ready-to-use strips or hot wax kits that you can use at home, it's advisable that you avail salon services for best results. What's more, this is not a cheap method.
Plucking: One of the most old fashioned methods, is a good and easy way to get rid of those stubborn little hair strands. In fact, the results that you get from plucking accurately are truly amazing. But it's no good if you want to get rid of the hair on a leg or underarm.
Threading: An ancient but increasingly popular technique where a cotton thread is doubled and twisted and rolled oved the hair, threading seems more like an extreme version of plucking. It doesn't harm the skin but needs to be done accurately. It works the best on flat areas like eyebrows, upper lip or chin, and can get painful if done unevenly.
Electrolysis: A permanent method of hair removal, Electrolysis one of the most expensive hair removal techniques. If you're considering to get it done, make sure that you find yourself a reputable and experienced expert.
But if you want to cut short all the fuss and do things your way, at your convenience and comfort then choose your
Fem Anti Darkening Hair Removal Cream
that comes in a different variations for different skin types. The hair removing cream is a perfect solution of hair removal for woman.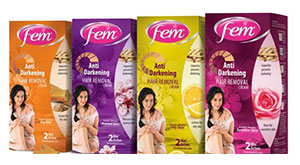 Enriched with the power of herbal ingredients, Fem Anti Hair Removal Cream provides superior benefits for skin that make it one of the
best hair removal cream for woman
in the market. Instead of cutting unwanted hair,
FEM Anti Darkening Hair Removal Cream
removes it evenly rendering a smooth and radiant skin. So when it comes to removing unwanted hair, weigh your options and choose only the best hair removal cream.
---
*
Fields are required. Make some cool noise, please don't spam and your voice will be heard.
Was this Article helpful?