My Fem Saffron Fairness Creme Bleach Review
My Fem Saffron Fairness Creme Bleach Review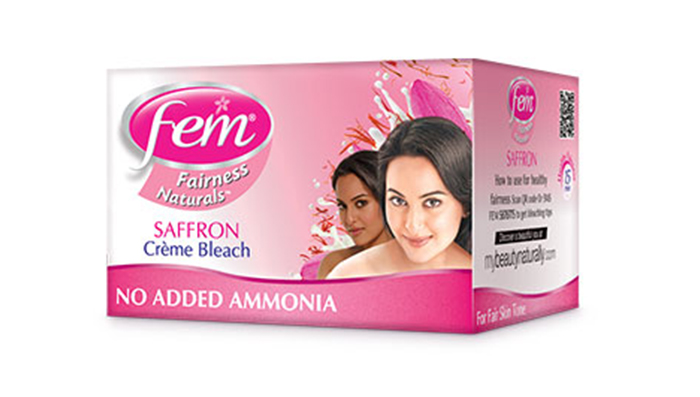 I've been using
FEM Creme Bleach
since about a year now and I've never felt like switching to another one. In my fem crème bleach review, I will reveal all the wonders it did for me. Unlike other bleaches that used to cause harsh reactions on my sensitive skin, FEM is the only bleach which was gentle. On my last visit to the convenience store, I saw a new variant of natural bleach for face and that was
Fem Saffron bleach
. I immediately purchased it as I really wanted to try it out. Though I have a fair complexion, my skin looks quite patchy because of the dark facial hair. Fem Saffron Fairness Crème Bleach lightened my facial hair and the saffron evened out my skin tone making my skin naturally radiant from within.
If you're a first time user of this natural bleach for face, make sure to follow these steps:
It's always a good idea to test it out before applying the bleach on your face. Prepare a small portion and apply it on your arm or behind the ear to test it. If you feel excess irritation on your skin, you might be allergic to bleaching. If not, you may proceed with the application.
My experience:
Enclosed in a pink box, FEM Fairness Crème bleach comes in a pink box which contains a few things. The large container with a screw lid contains the bleach crème. The jar has another light, flexible lid which can be seen after opening the main screw cap. Another small, spherical container contains the activator. The lid of the activator is quite sturdy and keeps the container air locked. The box comes with a double-sided spoon inside it, the large spoon is for crème and small spoon is for activator. Besides the spoon, there's also a spatula for you to mix the bleach crème and activator.
The process:
I mixed three large spoons of crème and three small spoons of activator. Both the products got completely blended in about a minute. I applied it on my face and neck with thick layers on the side of my face. I let it stay on for about 15 minutes. After about 10 minutes, I started experiencing a tingling sensation on my face and removed the bleach using wet cotton pads. Surprisingly, it gave me an instant glow and removed my tan completely. I loved how healthy my skin appeared after using this natural bleach for face.
Benefits
Instant glow
Perfectly bleached hair
Tan removal
Perfect for sensitive skin
The addition of the spoon makes it easier to measure the amount of crème and activator
Effect stays on me for more than a month
Will I repurchase it?
Yes.
Who will I suggest it to?
People with sensitive skin, like me!
Read More Tips On:
How To Become Fair
Face Pack For Fairness & Glowing Skin
How To Get Glowing Skin Naturally

---
*
Fields are required. Make some cool noise, please don't spam and your voice will be heard.
Was this Article helpful?