Mistakes You Are Making With Your Skin-I
Mistakes You Are Making With Your Skin-I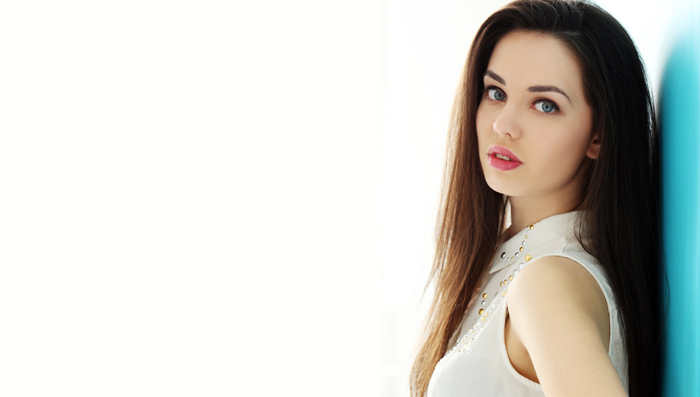 If you've been eating right and taking care of your skin religiously, you should have the perfect complexion by now. But if you don't, maybe it's because you didn't do something the right way. Let's take a look at 5 skin blunders you might be making that have messed up the glow on your face and
natural beauty tips
to help you fix it.
You think more is better.
Over cleansing, over exfoliation, over moisturising, scrubs, peels, face washes, facial foams, astringent, moisturiser, serum, cold cream – you keep loading your skin with more and more. But sometimes less is more. Going overboard with skincare can do you more bad than good. With more and more chemicals being used in products, it's good to use only as much as your skin needs – no more, no less. Over cleansing can cause dryness and more wrinkles, over scrubbing can rob your skin of its natural oils and over moisturising can give you acne. The fix? Use gentle products and go natural whenever possible!
You don't get enough SPF.
The importance of sunscreen can never be undermined. Excessive sun exposure can lead to tan, wrinkles, dark spots and even skin cancer. You know the solution – apply sunscreen. But most of the time, people apply too less and walk around thinking they are protected. What's more, people also rely on their moisturiser or foundation's SPF – which is definitely not enough! Follow our skin care tip and apply a generous amount of sunscreen on every exposed part of the body, at least 30 minutes before you step out. Also reapply every 2 hours to stay protected.
You've go wrong with your anti-aging product.
If you've started using an anti-ageing product early on in life – good! But after 5-10 years the same products won't work for you! As you age, there is a need to update your skin products to suit your requirements. So the old anti-ageing cream you may have once used may not be effective after a decade. That's not all, when it comes to anti-ageing you can't layer on multiple products. The ingredients in a serum might undo the good your night-time moisturiser does. What's more, you can't use regular products instead of anti-ageing products - a creamy lotion will not work as an under-eye cream. Because the skin under your eyes is thin and heavy products may cause the skin to wrinkle. This is an important skin care tip! So when it comes to anti-ageing, don't skimp, make a wise and informed choice.
If you like this article, stay tuned, we have more in Part II. And while you're at it, do tell us what you think in the comments section.
---
*
Fields are required. Make some cool noise, please don't spam and your voice will be heard.
Was this Article helpful?