How to Treat 5 Common Summer Skin Problems
How to Treat 5 Common Summer Skin Problems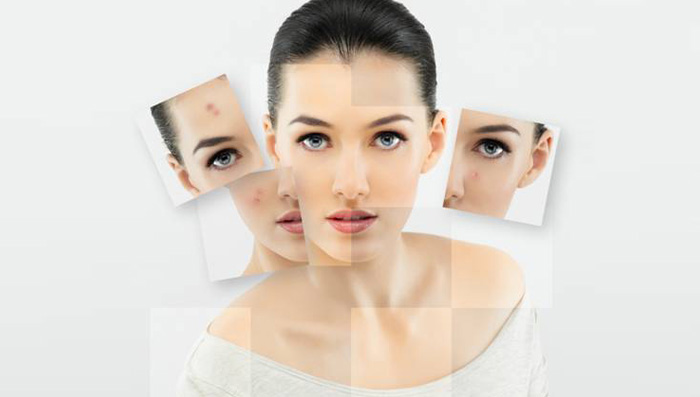 The summer sun can spur a lot of skin problems such as Itching, acne, sun damage, tanning and fungal infections. It is important to take good care of your skin in this weather to avoid these common problems. Learn how with these skin care tips.
Tanning And Sunburn
Exposure to the sun causes tanning of skin and in worse case, results in redness or sunburn. Sunburn usually appears within hours after sun exposure and may take weeks to fade. You should avoid exposure to sun and if exposed to the sun, use a broad spectrum sunscreen with an SPF of 30 or more and reapply regularly. You can get rid of the tanning by using Fem Fairness Naturals bleach. It removes dark spots, black heads and tanning giving you smooth glowing skin. To know more, read our article Demystifying SPF. To relieve sunburns and reduce redness, add 30 drops of lavender essential oil to 100ml of almond oil and apply on problem areas.
Acne
Sweat, humidity, makeup and even application of sunscreen lotions clogs the pores of your skin. This leads to acne and break outs. In addition, excess sweat also spreads any bacteria that are on the surface of the skin. Prevent this by keeping your skin clean. Use a gentle face cleanser every day and night to remove dirt and oiliness without drying the skin. You can try Dabur Gulabari rose water which acts as a cleanser, toner and moisturiser.
Dry Patches
Skin can become parched in summer due to dehydration, air conditioning and heat. Cure the dryness of skin using these hydration packs.
Rashes
If you have sensitive skin then this skin care tip is for you. Heat and sweating gives rise to rashes. They look like small pinkish pimples and are usually found on body areas covered by clothing. To avoid this you should wear light clothes which allow the passage of air. Do not apply heavy creams which block the pores of your body. You should also make it a point to take a bath at least twice a day.
Insect Bites
Mosquito bites or bites from other insects can cause pain, itching and swelling or even infections.Different types of mosquitoes can spread different diseases.Apply mosquito repellents such as Odomos and cover up when you go outdoors. You should also use door and window screens. Never let mosquitoes breed in your surrounding by maintaining hygiene and not letting water stagnate. Check out the list of monsoon diseases and be monsoon ready.
We hope this information helped you and you will use it in your battle with summer skin problems. Take care of your skin and have fun in the sun with these skin care tips. Also read about
home remedies for fair & glowing skin in summers
.
---
*
Fields are required. Make some cool noise, please don't spam and your voice will be heard.
Was this Article helpful?