How To Take Care Of Oily Skin In The Winter
How To Take Care Of Oily Skin In The Winter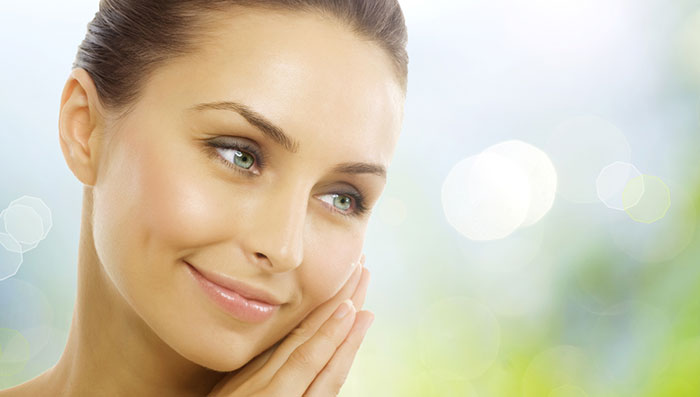 The myth says that oily skin should not be moisturised as it is already secreting excess of oil. But that's not true. Not moisturising your oily skin makes your sebaceous glands produce even more oil. So read on to find some incredible skin care tips to take care of your oily skin this winter:
Probably the only part of your body visible in this season is your face. And while every effort is make to keep it attractive, most of us fall for the trap of oily creams and synthetic moisturisers. Use natural products such as Gulabari moisturising lotion on your face and keep it glowing through the season!
Elbows, knees and heels are often neglected and forgotten under heaps of warmers and sweaters. But they are definitely some of the driest parts of your skin and this skin care tip is for them. You should cleanse them while taking a bath, using half a lemon with sugar or salt and rub on these rough areas to scrub off the dead skin. After exfoliating, apply Dabur Gulabari Cold Cream immediately and gently massage such that it gets absorbed by your skin.
Make your own lip balm by mixing heated petroleum jelly with some essential oils and let it cool. Store it in a container and use it daily to soften your chapped lips. If you don't have the time for this skin care tip, you can alternatively use a balm that has moisturising features and SPF 15.
Tanning can also be an issue during the winter season as people tend to step out to soak in the sunshine. So keep a good sunscreen handy and always apply it when you're heading out.
For instant brightening, one should use a Vitamin C facial, or else try an instant hydrating mask.
Avoid alcohol based products as they dry out your skin.
Also avoid stepping out in extremely cold and windy weather.
Apart from drinking more water, you should also eat a diet high in antioxidants and essential fatty acids, avoid fatty foods, consume caffeine in moderation and exercise.
Say good bye to oily cold skin. Use these
home made beauty tips
and give your skin a bright glow even in winter. And last but not the least, if you found these tips helpful, do let us know in the comments section.
---
*
Fields are required. Make some cool noise, please don't spam and your voice will be heard.
Was this Article helpful?