How to Keep Your Skin Healthy And Beautiful
How to Keep Your Skin Healthy And Beautiful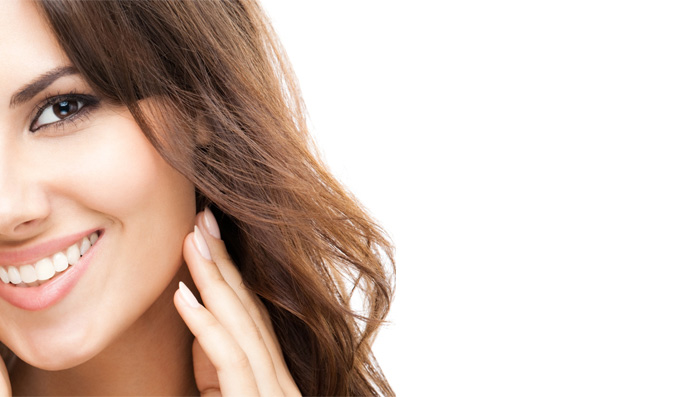 Your skin is defines your outward beauty! While you keep yourself updated on tips and tricks that keep your skin in beautiful, shouldn't you learn all about your skin better so you understand it better? Read on to get enlightened.
The skin is made up of two layers, the epidermis and the dermis. The epidermis, the upper or outer layer of the skin, is a tough, waterproof, protective layer. The cells within this top layer of skin have a lifespan of approximately two to four weeks. About 90 percent of the cells in the epidermis are keratinocytes, named because they produce a tough, fibrous protein called keratin. This protein is the main structural protein of the epidermis, and it provides many of the skin's protective properties. Keratinocytes in the epidermis are arranged in layers, with the youngest cells in the lower layers and the oldest cells in the upper layers. The old keratinocytes at the surface of the skin constantly slough off. Meanwhile, cells in the lower layers of the epidermis divide continually, producing new keratinocytes to replace those that have sloughed off. As keratinocytes push up through the layers of the epidermis, they age and, in the process, produce keratin. By the time the cells reach the uppermost layer of the epidermis, they are dead and completely filled with the tough protein. Healthy epidermis replaces itself in a neatly orchestrated way every month.
Scattered among the keratinocytes in the epidermis are melanocytes, cells that produce a dark pigment called melanin. This pigment gives color to the skin and protects it from the sun's ultraviolet rays.
The dermis, or inner layer, is thicker than the epidermis and gives the skin its strength and elasticity. It also contains a number of different cells, including nerve and blood cells. Red blood cells have a lifespan of four months, whereas nerve cells are thought to divide very rarely and thus have a lifespan of years.
Here are some skin care tips to look after the largest organ of your body:
Ever wondered, how to get fair skin? Worry not when you can try these easy home remedies. To help your skin look healthy and age slower, follow these simple skin care tips:
In the morning when you wake up, Use a gentle foaming cleanser that will remove makeup and excess oil, but won't dry out your skin. Important skin care tip for you: Your skin gets drier, thinner, and more sensitive over time, so the cleanser you loved in your teenage might not be as effective now. So revisit your choice and pick out a cleanser that is most effective for your skin now.
Use a light moisturiser with SPF 15 or plus to protect yourself from the sun and help you retain your skin's moisture. Look for a product that contains zinc oxide, titanium dioxide, avobenzone or Mexoryl to block UVA rays as well. For more information about protection from sun, read our article Demystifying SPF.
One of the best daily beauty tips for you is to use products which are vitamin E based.
After you have freshened up and are ready to leave home, apply lip balm or lip colour which is naturally produced. Make-up with chemicals can harm your natural beauty and give rise to skin problems in the future.
Drink 8 glasses of water daily.
You should work-out for at least 20 minutes a day to improve your health and skin.
Eat lots of fruits and nuts containing antioxidants.
And last but not the least, tell us if you found this article useful
---
*
Fields are required. Make some cool noise, please don't spam and your voice will be heard.
Was this Article helpful?