How to Get Rid of Pore Problems
How to Get Rid of Pore Problems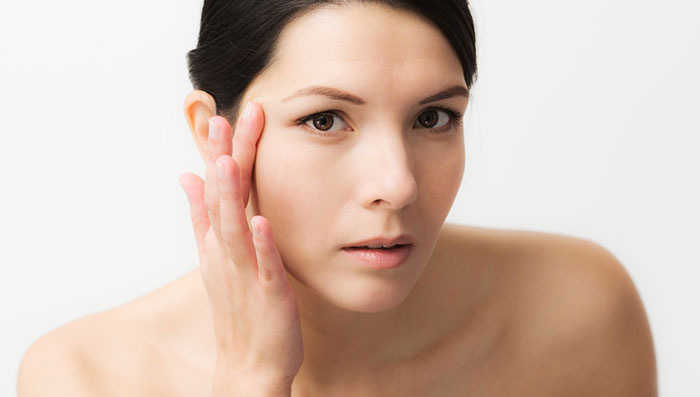 Having large open pores is a beauty issue which is responsible for many other problems such as blackheads, acne and T-zone issues. Excess sebum, along with dirt and bacteria tends to clog the pores and that makes them even more visible. But what causes these ugly pores? Factors that contribute to large pores in your skin are genetics, exposure to sun, ageing, stress, poor skin care, rampant use of makeup, oily skin, etc. Though few of them can't be worked upon but the rest can easily be taken care of with our
skin tips
and give you glowing skin.
Honey, I shrunk the pores!
Honey can significantly bring down the size of your facial pores and even control the oiliness of your skin. Mix 2-3 tablespoons of honey and lemon juice and apply it on your face. Massage for a few minutes and then let it work its magic for 5 minutes. Now you can wash it off. Repeat this twice a week and experience smooth skin without any pores.
Freeze your pores with this skin care tip
This is a very simple treatment. Take a cotton cloth and wrap some ice cubes in it. Now rub it on your skin to tighten the pores. Follow this remedy daily to get young and glowing skin. This method will also help in checking the sebum production in your skin. To maximise the result, simply add some cucumber juice, apple juice, green tea or Dabur Gulabari Rose Water in the ice tray before freezing. Green tea also works wonders for your hair as it is filled with antioxidants. Read more about how to use green tea for hair loss.
Get glowing skin with tomato
Extract the juice of one to two tomatoes and rub it on your face in circular motion. Let it sit for 20 minutes and then wash off with lukewarm water. Do this thrice a week and minimise the pores.
Fuller's earth for full protection of skin
This skin care tip is in practice for centuries. Fuller's earth, also known as multani mitti, is another useful remedy for open pores as it absorbs excess oil and exfoliates the skin. In addition, it helps reduce scars and blemishes and benefits sun-damaged skin. Mix rose water in two tablespoons of fuller's earth to form a paste. Now apply it on your face and let it dry. Scrub off and rinse with cold water. If your skin is oily then you can use it daily and if your skin is dry then use it twice a week. For more beauty remedies using multani mitti, read this article.
In addition to these skin care tips, you should also apply a sunscreen or sunblock lotion to protect against the damages of the sun. You should also do a facial steam once a week to unclog the pores. This is a great way of rejuvenating the skin and even keeps you away from cold or cough. One stone, two birds! Moreover, keep yourself hydrated, eat healthy, don't apply oil based makeup and get back your
glowing skin
!
---
*
Fields are required. Make some cool noise, please don't spam and your voice will be heard.
Was this Article helpful?