How to Get Rid Of Pimple Marks Naturally
How to Get Rid Of Pimple Marks Naturally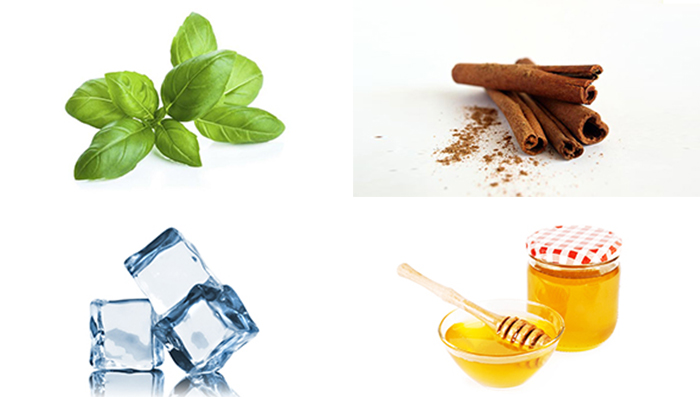 If summer is giving you a hard time and you've got pimple problems, you can't let it go on anymore! It's time you started pampering your face naturally with homemade tips for glowing skin. Using harsh chemical products can rob the peace from your face, so here are a few pimple home remedies for glowing skin to get a
naturally beautiful skin
and a pimple-free face overnight! It's highly advised to treat pimples immediately in order to prevent it from spreading. The untreated acne can leave scars on the skin that is very difficult to remove. So, here are a few effective homemade tips to let you know how to get rid of pimple marks naturally overnight.
Honey:



Honey does a miraculous job in removing pimples. It is counted among the best pimple home remedies which gives quick results. Honey being a natural antibiotic, it makes a great homemade tips for glowing skin as it kills the bacteria that cause pimples. It also has hydrating properties and keeps the skin healthy. To see its magical effect, apply some honey over your pimples, allow it to dry and then rinse with normal water. Say goodbye to zits with the magical effect of honey.
Ice:



Instant relief from pimples can be received from ice.

Begin with an ice cube wrapped up in a soft and clean piece of cloth.
Apply it all over your pimple and leave for few minutes.
You can also take an aluminum foil and fold ice cubes in it.
Now put the foil packed ice cubes in a Ziploc bag.
Apply it directly on the pimples for faster relief and a soothing effect.

Cinnamon and Honey Mask:



If you are willing to diminish your acne within a single night you better go for this homemade tip for glowing skin. First of all make a paste of cinnamon powder along with honey, then cleanse your face before applying the paste on the pimples. Have a peaceful and pleasant sleep. See the difference after washing your face next day in the morning. The ultimate combination of cinnamon and honey works like a magical homemade tip for glowing skin and helps cure pimples overnight.
Basil Leaves:



Liquid extracted from basil leaves is another effective weapon for fighting pimples. Take a few basil leaves, soak them in warm water, before going to bed, cleanse your face and apply the extracted liquid with the help of a cotton ball. Wash off in the morning to see visible results.
With these pimple home remedies will diminish and the skin will look clearer. This is considered to be the best way to remove pimples overnight. So go on and treat acne promptly to get flawless skin. Eat healthy and keep yourself hydrated to bid adieu to pimples and say hello to beautiful skin. Don't forget to share your views in the comments section below and check out the second part to this article for more such useful tips and tricks.
---
*
Fields are required. Make some cool noise, please don't spam and your voice will be heard.
Was this Article helpful?