How To Get Rid Of Blackheads Naturally
How To Get Rid Of Blackheads Naturally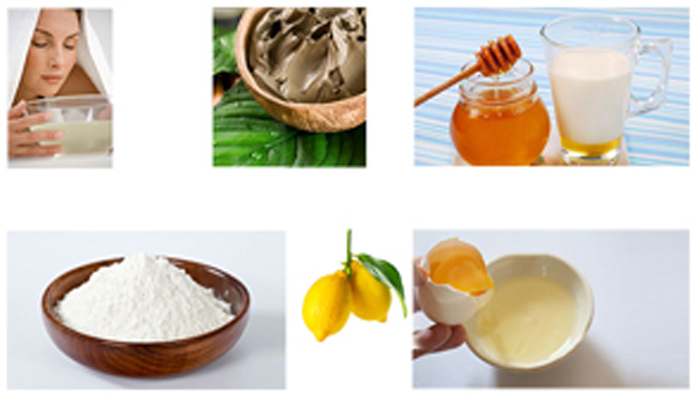 Blackheads occur when your pores become clogged with excess sebum and dead skin cells. Since blackheads are not caused by dirt, scrubbing your face obsessively is not going to help you get rid of them. This will only make it worse as you'll just end up drying out your skin, which will cause more oil to be secreted for all the moisture that you took away. Just try these simple
homemade tips for glowing skin
2-3 times a week and you have your answer to the question how to get rid of blackheads naturally.
Baking Soda & Water

One of the oldest homemade remedies for blackheads, baking soda goes way back. The biggest reason baking soda works as a homemade tip for glowing skin is because of its small, fine, granules that can work as a natural and inexpensive way to occasionally exfoliate and remove anything clogging your pores. Make sure that you don't overdo it, as it can dry out your skin. Directions - Mix water with enough baking soda to form a thick yet runny paste. Using a gentle circular motion, massage the paste into your skin. Rinse thoroughly with plain water, pat your face dry, and then make sure you moisturize with Dabur Gulabari Moisturising Rose Lotion.
Egg White Mask

An easy mask that can be used to temporarily tighten pores, egg white reduces chances of future blackheads and also removes current blackheads. Egg whites are also rich in nutrients for your skin, and are a little less drying than some other home remedies for blackheads. Directions - Separate the yolk from the white and rinse your face. Pat your face dry and then apply a thin layer of egg white over your skin. Place a strip of facial tissue over the wet egg white and press it onto your face gently.
Lemon

When your skin pores are open, they tend to get clogged and cause blackheads to appear. But shrinking your pores down might be the perfect way to get rid this problem. Lemon juice is the perfect astringent substance needed to get the job done. But be careful as it can make your skin more sensitive to the sun. If you have sensitive skin, try diluting the lemon juice with water first. Directions - Wash your face and pat dry. Squeeze the lemon juice into a small bottle and then use just enough to dampen a cotton ball. Apply to affected areas 3-4 times a week. When you wake up, rinse your face with lukewarm water and apply moisturizer.
Clay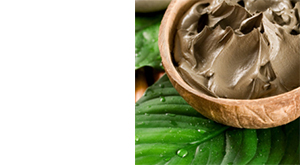 Enriched with mineral rich healing substance, clay does an amazing job of drawing out oils or other impurities locked in your pores. Once applied to the skin, it makes the skin absorb all the minerals while simultaneously drawing out the blackheads. It also helps with circulation, which helps with overall skin tone and health. How? Try this homemade tip for glowing skin - mix the clay with water or apple cider vinegar, maybe sticking to the former if you have dry or sensitive skin. Mix in enough water to form a paste that is thick, but still applicable. Using clean fingertips cover your face with a thinner layer of paste and let it sit for 10-25 minutes, depending on how long you are letting it dry. Rinse off with lukewarm water and moisturize as usual. Allow the first layer to dry. Carefully apply a second layer of egg white over the tissue. Let this layer dry well before applying a third (optional.) When the mask is dry, your face may feel tight (this is supposed to happen.) Peel the tissue off, and then gently wash your face to remove any residue. Pat dry and moisturize with Dabur Gulabari Moisturising Rose Lotion.
Honey and milk pore strips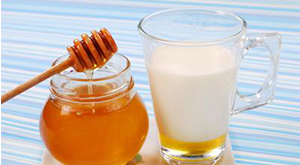 Common ingredients in many natural products, both milk and honey have properties that make your skin healthy and nourished. Honey has antibacterial properties, and the lactic acid in milk is said to help keep skin soft and supple. But when mixed together, they act as an adhesive. Mix 1 tablespoon of organic honey with 1 teaspoon of milk. Heat it for 5-10 seconds in the microwave, and then mix again to blend thoroughly. When it's a lukewarm, apply a thin layer over blackheads, and then gently but firmly pat a strip of dry, clean, cotton onto it. Let dry and carefully peel the strip away. Rinse with cold water and moisturize well.
Steam and moisturize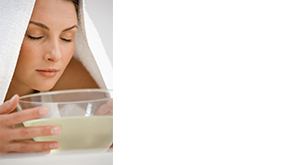 Put a hot towel on your face for say ten minutes, this will expand the pores and bring the blackheads on the surface. Then wash your face with lukewarm water and a mild face wash. Then splash cold water on your face and apply a mild moisturizer like
Gulabari Rose Glow
on your face. And that's it, you are done. Your face will not only feel fresher, cleaner pores mean no new blackheads. How is that for a homemade tip for glowing skin?
Follow these natural easy steps at home and avoid those harmful chemicals treatment and blackhead removal strips to make your skin radiant and that's how you get rid of blackheads naturally.
---
*
Fields are required. Make some cool noise, please don't spam and your voice will be heard.
Was this Article helpful?