How To Get Perfect Celebrity Skin
How To Get Perfect Celebrity Skin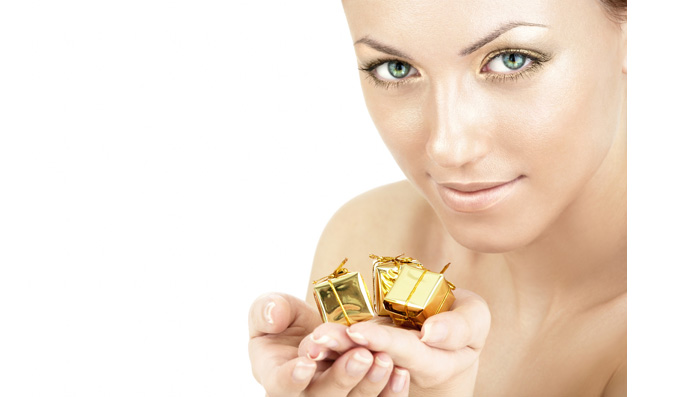 Celebrities are born perfect – that's one of the biggest myths around. The truth is they are not. A-list celebs too have their fair share of blemishes and dark circles, they are just smart enough to know tips and tricks that make them look perfect. So what do these high-profile celebrities do to hide their skin problems and look like a million bucks? They are really serious about her skin. While a lot of stars resort to cosmetic treatment to give them that extra bit of beauty, the newest trend among stars is to actually take care their skin. Here are some face-saving skin care tips to help you battle your skin problems, the way celebrities do.
For Break Outs
Zits are total mood killers, be it for a star or a regular teenage girl. Especially if you're on camera where minor defects get magnified! So how do you deal with this recurring skin problem that's so hard to hide? Many Hollywood celebs use procedures like photodynamic therapy and apply an amino acid medication that literally costs a bomb. But the smart lot goes natural and opts in for not-so-fancy but equally effective treatments that really work - like religiously following a cleansing-toning-moisturising routine. A simple skin care tip you can follow is to check the ingredients in your skin care product to make sure it doesn't aggravate your skin problem. Always remember to wash up with a fragrant natural refresher like Dabur Gulabari rose water to keep your skin's moisture balanced. What's more, a diet switch can also help, so cutting back to a low-to-oil diet works.
For That Special Glow
Stars just can't afford to lose their glow now, and believe us, it is simple. The hectic lives and heavy makeup makes their skin look lifeless, so what's the mantra – not facial peels, it's exfoliation! Clogged pores and dead skin can make your skin look dull, so it's essential to scrub every alternate day. Even the most expensive products can't work their magic unless they can penetrate through the layers. Remember to scrub gently and for those special occasions, use a no-ammonia bleach like like OxyLife Gel Bleach. The active oxygen and aloe vera give your skin a healthy instant glow!
For Dry Skin
People with oily skin might think dryness is nothing but a minor issue, but ask someone with parched skin, and she'll tell you how irritating it is when no amount of moisturising is ever enough. Often regular moisturizers aren't enough. A lot of A-list celebs swear by very expensive weekly micro facials and skin tonics to replenish the lost moisture, but there is a simple and inexpensive way out. Steaming! Yes, water and vapour open up the pores, remove impurities and soften your facial skin. Steam your face for as long as 5-10 minutes and then, when your face is dry, finish up with a natural moisturiser like like Dabur Gulabari moisturising lotion to quench your skin's thirst.
For Damaged Skin
Pollution, smoke, makeup, sun – all these play spoilsport on your face. Yes, pricey skin creams do save your skin from environmental damage but you know what else makes a lot of difference? Antioxidants! Include green tea and berries to your daily diet. Green tea helps repair the damaged cells on your skin & hair. It makes your skin look replenished & young. It is the best remedy to control hair loss. Read more about how to use green tea for hair loss.
You don't need expensive cosmetic treatments to hog the spotlight, all you need is a little TLC and a generous dose of all things natural!
---
*
Fields are required. Make some cool noise, please don't spam and your voice will be heard.
Was this Article helpful?