How to choose the Right Skin Moisturizer
How to choose the Right Skin Moisturizer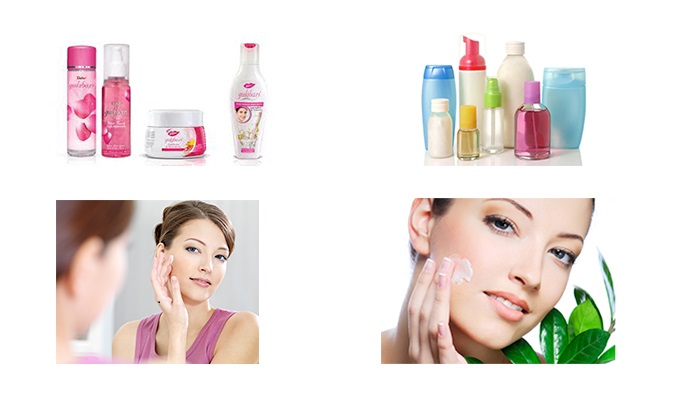 With changing seasons, it becomes imperative to switch your skin care routine. And a moisturizer, being a basic skin care products that is used on a daily basis plays a very important role. That is why, while choosing one for yourself, you need to make sure that it's the right one for you.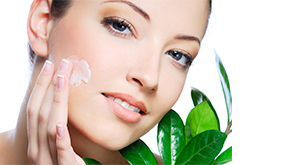 Understand your skin type!
Be sure to know about the skin that you're in before you decide to buy that moisturizer. For instance, during the day, does your face tend to stay dry, or does it develop a greasy sheen? Do you have any fine lines or an uneven skin tone? These questions can act as a homemade tip for glowing skin and help you determine your unique skin type:
Dry or oily
Pigmented or non-pigmented
Wrinkled or tight
Sensitive or resistant
Knowing which skin type you fall into makes it much easier to pick the right daily facial moisturizer.
You can choose a daily facial moisturizer with sunscreen.
The ultraviolet rays (UVA and UVB) from the sun rip the skin of its moisture and essential oils, leading to wrinkles, skin damage and possibly cancer. By applying sunscreen on it, you can protect your skin from premature signs of aging and maintain a healthier appearance. A moisturizer with at least an SPF 15 is required to adequately safeguard the skin against the sun. It's highly advised to apply the sunscreen twice if you're out in direct sunlight for an extended amount of time. Even if you get tanned, worry not when you have home remedies for tan removal. Read more on how to remove tan.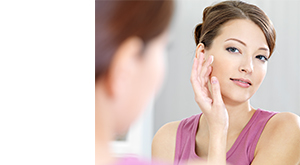 Moisturize daily for a well-nourished skin
It's Important to moisturize your face as a part of a regular skin care routine. Gently cleansing the face removes dead skin cells, dirt and bacteria, but it also strips the skin of needed hydration. Water in the skin keeps it plump and smooth, whereas dry skin loses elasticity, making it more prone to developing wrinkles. Since moisturizers stay on the skin for extended periods of time, the wrong ones can wreak pore-clogging, skin-irritating havoc.
Anti-age with Retinol and soy compounds
Dermatologists have also found that certain vitamins and antioxidants may stimulate collagen production in order to maintain elasticity in the skin and promote skin cell repair. Among nonprescription additives, the vitamin A compound retinol has shown the most promise for temporary wrinkle reduction. Synthetic hydroxy acids that are commonly found in moisturizers are meant to exfoliate dead skin cells and trigger new skin cell growth.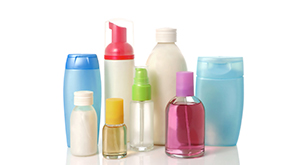 Some basic lotions work just as good or even better as the expensive ones.
In the skin care industry, you don't always get what you pay for. That an expensive tonic or cream promising radiance, wrinkle reduction and blemish control may end up leaving you with nothing more than acne. That's why; the marketing image of a product can't be trusted entirely, instead, paying attention to ingredients can help resolve all major skin problems. If you have sensitive skin, look out for fragrance-free and oil-free options. For oilier faces, keep your eyes peeled for non-comedogenic (non-clogging) formulas. A neutral moisturizing lotion like Dabur Gulabari Rose Moisturizing Lotion works mildly on all skin types to keep your skin hydrated and adds a natural rose-like glow to it.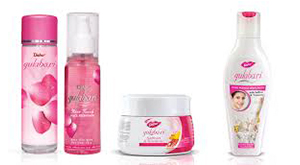 Choose your moisturizer according to the weather.
The weather around you should determine the kind of moisturizer that you should buy. When the weather turns warm, it may be time to lighten up on your daily skin care routine. With a more humid atmosphere and increased perspiration, thick moisturizers may trigger seasonal breakouts. If your skin suddenly seems like an oil rig, consider switching to a lighter, non-greasy formula. Chilly winter air calls for greater facial skin protection like Dabur Gulabari Moisturizing Cold Cream. While applying it during winters, be sure to pay attention to areas around the lips and eyes that are particularly prone to winter skin damage.
Now you know how to go about choosing the right skin care lotion for you. Just keep these
homemade tips for glowing skin
in mind the next time you choose your lotion. Keep your skin nourished and shine on!
---
*
Fields are required. Make some cool noise, please don't spam and your voice will be heard.
Was this Article helpful?