Homemade Tips for Beautiful Legs
Homemade Tips for Beautiful Legs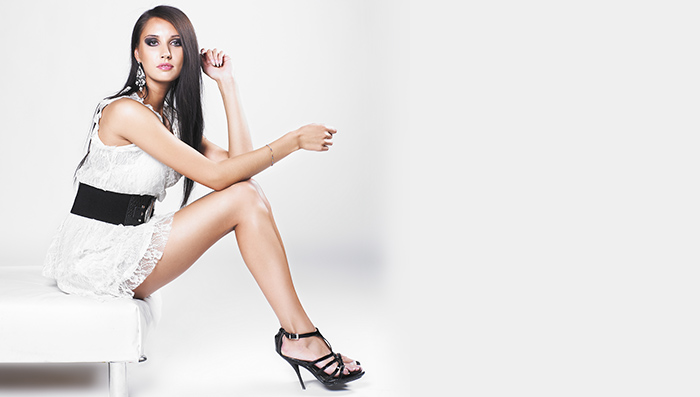 No woman wants her legs to be hairy and majority of them get their hair waxed off at the salon every few weeks to cut down on the hassle of shaving. Others opt for hair removal creams and laser hair removal. Most of these hair removal methods cause widening of skin pores, skin reddening and rashes. But since we've got your back, you shouldn't worrying so much. Just follow these easy homemade tips for glowing skin to keep your skin from becoming red after hair removal. Whatever be the hair removal method you use, make your own routine with our homemade tips for glowing skin.
Shaving
Shaving leads to big dark pores on the skin which leads to skin darkening. When you shave some portion of the hair is left behind and this technique doesn't take the hair out from the root. The hair that is left behind causes widening of pores, skin darkening and ingrowth. Start with a dry skin brushing technique. Get a soft dry brush and run it in circles over the dark pores on your legs. Then soak your legs for some time. Finally, apply your skin removal cream or use a new razor and only shave when you have already been in the warm or hot shower or bath for a while. Doing all of this will help to eliminate these pesky pores from showing up. Read more about how to remove tan at home.
Pumice stone
This is a very effective method of cleansing your skin, eliminating dark pores and getting rid of unwanted hair if the growth is less. Besides wiping clean all the oil and dirt, exfoliation helps get rid of the dead skin cells and also allows fresh skin cells to resurface. You can exfoliate in several different ways. First, use an exfoliating scrub that has tiny beads in it. Then, you will want to use a pumice stone followed by a washcloth or loofah to run the sudsy exfoliating scrub all over your legs. Rub in circular motions just like you did with your dry skin brush.

Epilating
Another way of removing body hair is to use an epilator – a handheld device that acts like a super set of tweezers which pull out the hairs one by one from the root. The evident problem is that it comes with a lot of pain. But luckily, there are some things you can do to reduce this pain. Begin with a numbing topical cream that you can purchase at your local drug store. Apply this several minutes before epilating to numb the area. If you don't want to use these methods, make sure to take a shower beforehand and make it hot! This will open the pores so that the hairs come out easier.
Waxing
Followed by most of the women, waxing is the most common method of hair removal. But despite being a good method, it causes pain and skin redness. What really must be done is exfoliation before you wax or shave your legs. You also must make a point to exfoliate even in between waxes or shaving sessions. This will help to keep those pores unclogged.
While all the above methods of hair removal are good in their own way, they leave you with some skin problem or the other. So say hello to Dabur's Fem Hair Removal Cream. Regular hair removing creams increase your skin's pH level after depilation leading to skin becoming rough and dry. But Fem Hair Removing Cream with its unique pH-balancing lotion protects your skin from damage. Liquorice extracts prevent darkening of skin. Enriched with well-known herbal ingredients, FEM Hair Removal gets rid of hair, so that unwanted hair takes longer to grow back than with shaving, and there's no stubbly feel to re-growth.
Follow these homemade tips for glowing skin to make your skin hairless and flawless this summer. And don't forget to share your favourite tips with us in the comments section below.
---
*
Fields are required. Make some cool noise, please don't spam and your voice will be heard.
Was this Article helpful?