Get Gorgeous With 10 Super Simple Natural Beauty Tips
Get Gorgeous With 10 Super Simple Natural Beauty Tips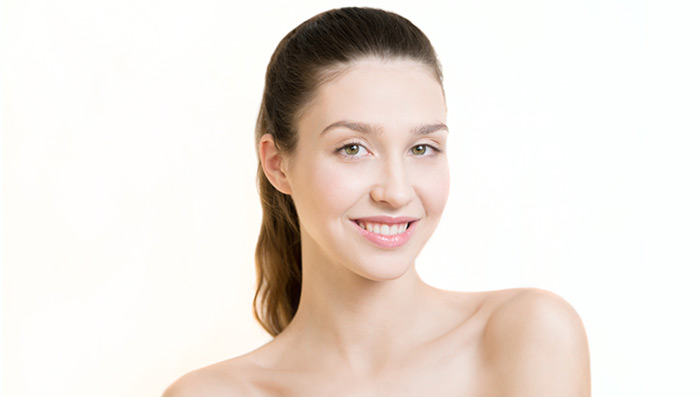 Everyone wants to stay fit and gorgeous in today's time. But the only problem is their busy lifestyle and lack of care towards their body needs. Everyone is well versed with the fact that for staying fit one has to do some efforts like exercising or following a fitness regime. Similarly for staying beautiful and gorgeous forever, it is very much necessary to have a complete beauty care regime. In the beauty regime, every beauty issue especially of a lady should get covered. The major areas that require special attention is skin and hair. And for that purpose there are numerous
natural homemade beauty tips
.
Beauty conscious people are very much aware with the skin care and hair care practices and remedies. But finding a complete beauty care regime get difficult for them. They have to search for every different beauty issue separately. Like for specific purpose of nail treatment, ladies rush to expensive salons and take manicure and pedicure treatments. Well, poor ladies this would not happened to you if you were acquaint with some natural homemade beauty tips
that covers nail treatment issue. And the biggest problem behind this issue is not the popularity of natural beauty tips but the general tendency of majority of people to rely on commercial products and their solutions.
If someone is really worried about their natural beauty then the first thing one should do is drop the blind faith on chemical based commercial products. Next thing one should do is find out the best possible natural ways and the main reasons behind the flaw in their beauty. For example, if there is any particular skin issue or hair issue then one should look for the possible reasons or flaw in their life cycle which has caused that issue. Whether one agree or not, every common skin issue like dullness, darkness, blemished, and many other occur due to lack of care, attention and improper lifestyle of an individual. Same goes with hair issues; hair fall, dandruff, frizzy hair, dull hair and all other occurs due to excess of external damage, lack of nutrition and other lifestyle issues. So, this is very clear that almost all beauty issues occur due to human mistakes. Yes, there are cases where any health issue or hereditary factor plays a major role but the number is very low.
After committing crime everyone thinks of punishment. Similarly, after getting any beauty issue, everyone looks for solution. It depends and varies on person to person's belief whether natural way or commercial products shortcut results are more beneficial for them. But on honest note, nothing is better than natural ways and no commercial product result could beat the results of natural beauty tips. Hence, in spite of spending hell lot of money, giving a try to some natural homemade beauty tips is a wiser choice. So, don't think much and look for some powerful and amazing natural beauty tips for natural results and beauty.
Yes, staying beautiful is not an easy job and it demands special attention and care. So, here are the top 10 super simple natural beauty tips that will surely make a person beautiful from head to toe. Remember that even some changes in lifestyle also work as a smart beauty tip.
Sleeping enough hours: Taking a proper sleep is very much necessary to stay healthy as well as beautiful. Less hours sleep will make the body restless and look tiring. Less sleep even has some bad health issues associated with it. To stay beautiful and healthy, one has to take at least six hours of undisturbed sleep to let the tissues and cells in our body relax and regenerate. Mind needs peace and proper sleep to function properly and stay stress free. If an individual takes proper sleep then their skin would automatically look good due to proper rest. Also, a stress free mind is the key to beautiful skin.
Routine Diet: Well, everyone knows that eating regularly is necessary to stay alive. And on the same line, it is very important that a person should eat right things or take a balanced diet to stay beautiful and healthy. Every body part demands different proteins and vitamins for their growth. Skin needs food that are rich in antioxidants, various vitamins, fiber and many more. While hair needs food which is rich in Vitamin E, keratin and other complex compound. All these needs could be fulfilled only by following a balanced diet. A balanced diet should include eggs, fruits, veggies and grains that are rich in vitamins, proteins and nutrients.
Natural Tan Removal Therapy: Wondering how to remove tan after being in the sun for long? Worry not when you have home remedies to the rescue. No matter how hard one tries, sun always finds its way to damage and tan skin. And to get rid of that stubborn sun tan, there is a solid natural therapy. The therapy or remedy includes three most powerful natural ingredients which are great natural skin cleanser. The three amazing natural ingredients are turmeric, gram flour (Besan) and yogurt. Yogurt works effectively in removing the stubborn tan and gram flour smoothly cleanses skin. So, if skin tan is your worry then go for a natural tan removal therapy.
Nail treatment: For ladies their nails are first thing to be pampered in regular intervals. Going for manicure and pedicure sessions on regular intervals is becoming hobby of many. Instead of spending lots of money in salons for nail treatment, go for natural homemade beauty tips, which could give natural solution for nail treatment. One magical moisturizing nail treatment is to soak nails in olive oil for few minutes. Later, rinse nails with lukewarm water. And here you go; the nails have become soft and moisturized with this amazing easy olive oil treatment.
Banana mask for face: Banana is an easily available fruit in all seasons. And beyond that it has some great powers to benefit skin. One could use banana mask to get instant glow over face as well as maintaining for the soft texture of skin. It also helps in removing dark spots and blemishes from facial skin. To prepare banana face mask, take one mashed banana and add it in one bowl of milk. After this, blend both the ingredients well to obtain smooth paste. Now, gently massage the skin with this paste in circular motion for 15-20 minutes and keep the mask for few minutes. At the end, wash face with normal clean water.
Clarifying Dried Orange Peel and Yogurt mask: Everyone uses some face wash or any other product to clean their skin in routine life. Why don't give a natural touch to washing of skin by using dried orange peel and yogurt combination. Orange is good in cleaning with its citrus properties and the vitamin C content in it is good for skin. And yogurt on other side helps in fighting skin discoloration issues and premature aging signs of skin like wrinkles and fine lines. To use both the ingredients as an effective clarifying mask, dry some orange peels and grind them to powder. Now take one tablespoon of fresh yogurt and mix one tablespoon of dried orange peel powder in it. The paste is ready to apply over skin and remember to keep it over skin for 20 minutes. After that wash face with clean water.
Natural Body Scrub: People spend lots of money in buying expensive body scrub in the name of natural body scrub. But ultimately what they get is a chemical based body scrub with a tag of natural body scrub. If someone really wants to use a natural body scrub then go for the natural way to make one. To prepare a natural body scrub, mix olive oil and sea salt in the ratio of 2:1 respectively. This natural scrub will remove dead skin cells and will make the skin soft and glowing.
Knee and Elbow Skin exfoliate: Exfoliation is a necessary practice to deal with rough and harsh skin. The skin at joints like elbows and knees is generally darker than natural skin tone and rough too. To make that skin soft and bright, exfoliate skin with the help of oranges. To do so, cut oranges in slices or half and rub it over elbow and knee skin in circular motion for 15-20 minutes. This will make the skin soft and will remove rough patches on skin.
Turmeric Therapy: Turmeric is king of home remedies for fair skin and natural homemade beauty tips. The benefits of turmeric don't need any introduction. The main focus here is to keep give a special treat to skin and get glowing skin with turmeric therapy. By scrubbing skin with a good combination of turmeric, gram flour and milk will deeply moisturize the skin and will lighten the skin tone. To make an effective paste of the ingredients, take one tablespoon of gram flour, pinch of turmeric and add milk to prepare a smooth paste. Now scrub skin with paste gently for about 5 minutes and then leave it to dry for half an hour. At the end, wash face with clean water. Follow this beauty tip once in a day to get soft and glowing skin.
Hair waxing at home: Going to parlor for getting hair waxed every month is a boring as well as painful task. Usually it is seen that in hurry to free a customer, the salon people do their job in hurry giving red patches and rashes on skin. To avoid this scenario, it is better to do hair waxing at home. One could use Fem Anti Darkening Hair Removal Cream-Gold or choose to buy any good wax tin for doing the task with all ease.
So, the list of 10 super simple
natural beauty tips
end here but there is lot more to discover in beauty section. So keep on looking for some
natural homemade beauty tips
on regular basis to stay gorgeous forever.
---
*
Fields are required. Make some cool noise, please don't spam and your voice will be heard.
Was this Article helpful?