Fem anti darkening hair removal cream review
Fem anti darkening hair removal cream review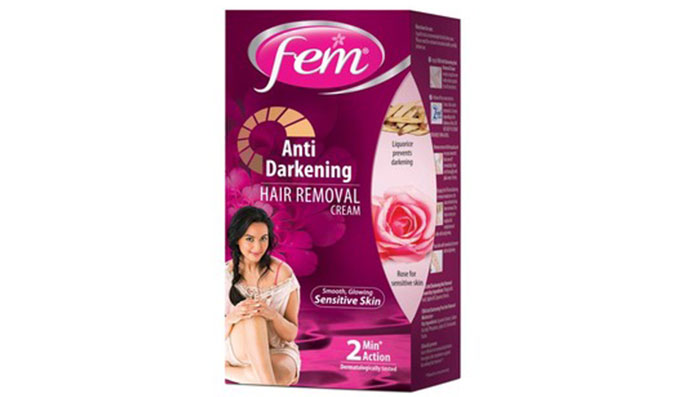 Every woman likes her skin to be radiant, soft, and smooth but the unwanted hair growth just spoils it all for her. Especially with the hot summer heat, girls want to wear pretty dresses and flaunt flawless skin. But nobody likes unwanted hair on their legs and arms and want to get rid of it. My
Fem hair removal cream
review will tell what magic cream have on your skin.
Earlier I used to go for cold waxing but it was too painful and used to take a lot of time in case of an emergency. Using a razor to shave my hair off made my skin extremely rough and dark. But these days I keep hearing of products enriched with anti-darkening and lightening properties, so I wanted to check it out. I am grabbing the things that carry these words written on it. When I first saw these words on a hair removal cream that too for sensitive skin variant I immediately picked this up and it turned out to be a blessing in disguise. A quick and painless way to remove unwanted hair, FEM Anti Darkening Hair Removal Cream removes hair in just few minutes, leaving the skin smooth, silky and radiant.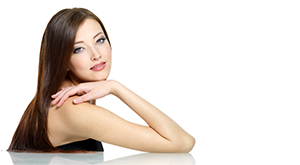 How To Use Fem Hair Removal Cream-
Apply Fem Anti-darkening Hair Removal Cream evenly using the enclosed spatula.
Action of the cream starts in 2 minutes.
Hair can be removed in 3-6 minutes depending on its thickness. But don't keep the cream for more than 6 minutes.
Remove the cream with the spatula and see your unwanted hair come off immediately.
Rinse skin thoroughly with plain water and pat dry.
Gently massage the Fem Anti-darkening post removal moisturizer onto the area of skin from where hair has been removed.
Your skin will feel instantly cool, soothed and moisturized.
A patch test is recommended for first time users.
Avoid any contact with eyes.
My take:
The cream comes in plastic tube packing. The color of the cream is pink and unlike other hair removal creams, it doesn't have bleachy chemical smell. I followed the instructions on the leaflet and applied the cream on both arms. I left it for 6 complete minutes and later wiped of the hair with the special spatula before rinsing with lots of water. My body hair was removed so effectively and my skin felt smoother. Next, I applied the moisturizer provided with in the package. The Fem Anti-darkening Cream instantly added a glow to my arms and made them look flawless. FEM Anti-Darkening Hair Removal Cream completely changed my perception of hair removal creams and how they damage the skin, leaving it dark.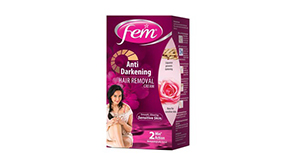 Benefits:
Removes hair effectively
Doesn't damage the skin
Comes with an anti-darkening post-use moisturizer
Makes the skin silky, smooth and radiant
Would I recommend it to others?
Yes, I would recommend it people with sensitive skin.
Check DIY video guide on –
Fem Hair Removal Cream
---
*
Fields are required. Make some cool noise, please don't spam and your voice will be heard.
Was this Article helpful?