Dabur Gulabari Rose Water Review
Dabur Gulabari Rose Water Review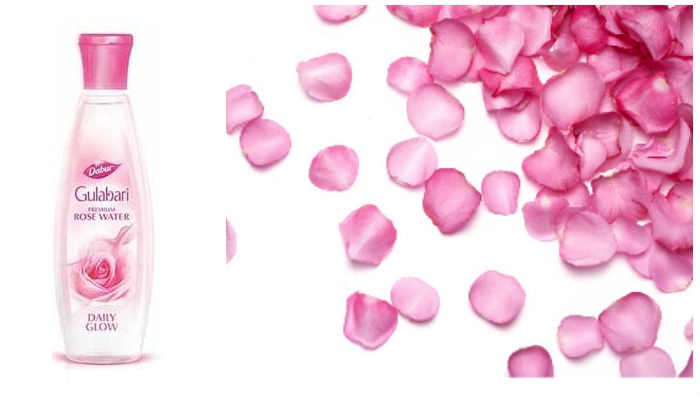 I read an article on how our daily cosmetic products are laden with chemicals. Shocked by the revelation, I asked my mother to suggest an alternate natural method that could make my skin healthy and beautiful from within. She introduced me her to secret formula to naturally luscious skin -
Dabur Gulabari Rose Water
.
First thing next morning, I went to the store and got myself one. It's been 5 years since I got myself my first bottle and I have been hooked on to it ever since.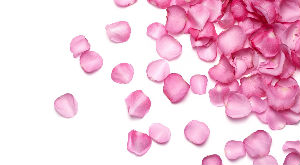 My Experience with Dabur Gulabari Rose Water
It doesn't dry my skin, keeps my pores in place and freshens me up whenever I use it. Cleansing my face with Dabur Gulabari Rose Water tightens the pores and leaves my skin clear and radiant.
I mostly use this at night just before sleeping. After washing my face, I take a piece of cotton and wet soak it in Dabur Gulabari Rose Water and then gently rub the cotton on my face, focusing more on the areas with pore problems like around my nose. I don't feel the need to rinse it off and it is not sticky at all, what's more, it smells amazing too!
Also when I am using a face pack instead of adding water to the face pack or mask I usually add rose water to the pack so that it give that cooling affect as well while other ingredients do their work as well.
One of my favourite face packs which I usually use Dabur Gulabari rose water is that I add 1 tablespoon honey and Multani-Mitti and then add rose water according to the consistency required to make the face pack slightly thin. I usually apply this pack twice a week which really benefits my skin to keep it clear, glowing and gives it a lovely cooling affect during the summer season.
My mother uses this product after removing after removing all the makeup and then cleaning here face with a mild cleanser and then applies the rose water since she prefers not to use a moisturizer before going to bed.
My skin care tip for all the readers out there - replace water with Dabur Gulabari in your daily skin care regimen to get a rose-like glow. Here are some benefits of using Dabur Gulabari Rose Water:
- It cleanses
- It moisturises your skin
- It is a natural skin toner
- It refreshes and rejuvenates
- And it can be used to make an effective face pack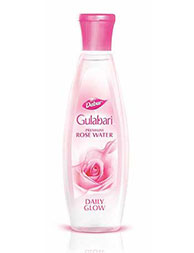 How to use rose water for face:
Clean your face with cotton swab dipped in Dabur Gulabari
In your face pack, add Dabur Gulabari to make a thick paste and apply on your face
For winter care, add Dabur's Gulabari in Glycerine and honey to get soft and supple skin
Use as natural skin toner for dry and sensitive skin
For a fragrant morning bath and day long freshness, you can also add Gulabari to your bath water
Will I repurchase it?
Yes.
Will I recommend it?
Definitely. It suits all skin types!
​
---
*
Fields are required. Make some cool noise, please don't spam and your voice will be heard.
Was this Article helpful?