Dabur Gulabari Face Cleanser Review
Dabur Gulabari Face Cleanser Review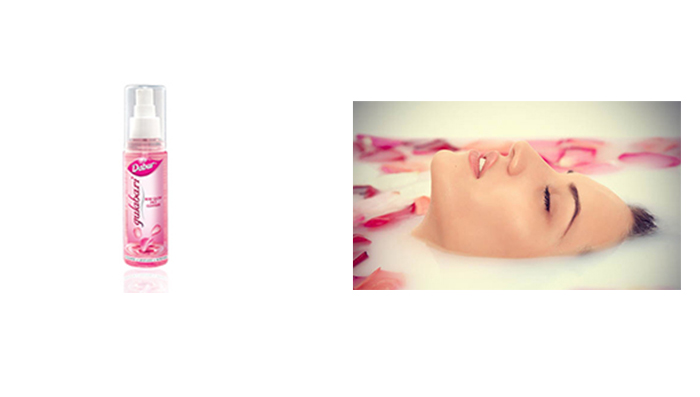 While my sister and I were out on a vacation, we decided to go for a trek. And it was the first time I saw my sister using a
Gulabari Face Cleanser
while we were out in the sun. Out of curiosity, I also tried it and got hooked on to it instantly. In fact, when I came back I immediately bought it. And for someone like me who lives in Delhi and is outdoors most of the time facing the heat, pollution and dust, a product like this can be a blessing.
The new Gulabari Rose Glow Face Cleanser benefits in three ways: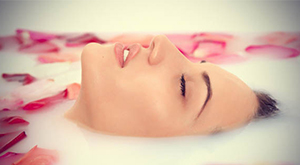 Cleansing: its natural ingredients gently cleanse the skin ridding it of dirt and giving it a radiant glow.
Moisturising: It helps hydrate your skin, removes dullness and dryness, giving it a soft and supple look.
Refreshing: The cooling action of the face freshener with rose extracts works gently to give your skin a fresh and glowing look.
With the arrival of summers comes oily skin trouble. Mostly on weekdays I spend a minimum of 12 hours outdoors which makes my skin very grimy and dirty. And that's when Gulabari Rose Glow Face Cleanser comes to the rescue. I just spray it on my face and wipe in clean with a cotton pad. It makes my skin feel fresh instantly with a pleasant cooling effect on the face. The best thing is that it doesn't even leave a dry stretchy feel to the skin and can be used several times throughout the day. In fact when I feel my skin is too oily and dull, I use it as a toner.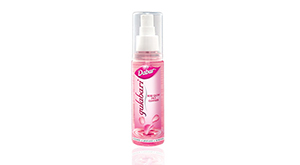 Packaged in a convenient and easy-to-carry bottle, it has a multipurpose use. In case you run out of your face wash, you can also use it as a cleanser. All you have to do is either spray it on your face and wipe it off with clean cotton or spray it on a cotton ball and apply it on your face in circular motions. Since it also contains rose oil, it hydrates your face like a mild moisturiser would. Besides, you can also use it as a great face freshener. You can add it to your face pack and various other beauty recipes to make them more effective. What I really like about this product is that it can be used anytime. In summers it gives you a nice and oil-free face and in the winters it lifts up and refreshes your dull skin.
Benefits
Nice smell
Softens and cleans skin well
Pocket friendly
Great as a face freshener
Multipurpose product
Travel safe
Will I repurchase this?
Yes.
Will I recommend this?
Yes, it can be used on any skin type.

---
*
Fields are required. Make some cool noise, please don't spam and your voice will be heard.
Was this Article helpful?