Benefits Of Omega 3 Fatty Acid For Hair And Skin
Benefits Of Omega 3 Fatty Acid For Hair And Skin
26 February 2018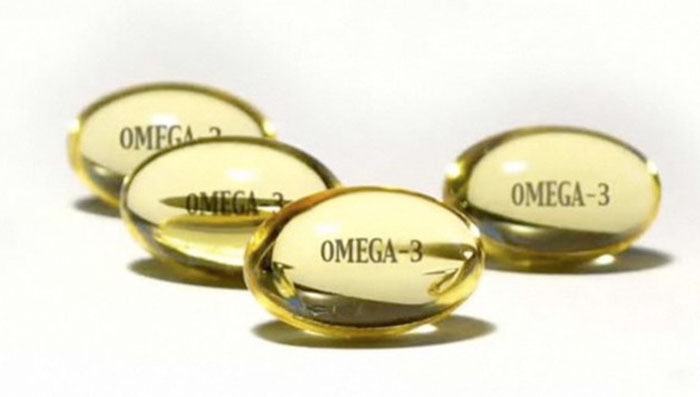 Fats makeus fat. That's pretty much all we know about them and our diet has always been the best without including any fats. But what if we told you that some fats can actually make you healthier, give you a glowing skin and lustrous hair? Omega 3 fatty acids reassure us that not all fats are harmful, and including them in your diet can be an effective
hair care tip
or an important
skin care tip
!
What are Omega 3 fatty acids?
Omega 3 fatty acids are essential fatty acids, also known as polyunsaturated fatty acids (PUFA). Basically they are unsaturated fats which are beneficial for the cardiovascular system. Composed of three fats: ALA – α-linolenic acid, EPA – eicosapentaenoic acid and DHA – docosahexaenoic acid, Omega 3 is an essential fatty acid which cannot be sufficiently produced by the body and hence have to be obtained through dietary sources. They play a crucial role in brain function as well as normal growth and development. They also aid in reducing the risk of heart diseases.
Skin Benefits of Omega 3:
Prevents harmful skin conditions and allergies:
Omega 3 with its vital ERP and DHA content is useful in treating and preventing skin diseases like psoriasis, allergies and acne.
Protection from UV rays:
Natural sunscreen properties of Omega 3 help in protecting the skin from the harmful UV rays of the sun, thereby preventing skin diseases and even cancer.
Maintains skin tone:
These fatty acids help to revitalise and rejuvenate the skin and decrease the melanin synthesis to improve, maintain proper skin tone and further help to make the skin look smooth, radiant, soft and flawless.
Hair Benefits of Omega 3:
Treats many hair problems:
Omega-3 is known for its ability to fight many problems such as dry and brittle hair, itchy and flaky scalp, dandruff, hair fall and improper blood circulation in the scalp.
Strengthens hair:
DHA and EPA provide nourishment to the hair follicles to make the hair strong and healthy.
So include fish, walnuts, shrimp, spinach, mustard seeds, strawberries, tofu, cloves, etc. in your diet and use Omega 3 as an ingenious skin care tip and essential hair care tip. Check out our article on skin-friendly food and good food for healthy hair for more information. And if you found the article useful, do let us know in the comments section. We'd love to hear from you!
image credit
​
*
Fields are required. Make some cool noise, please don't spam and your voice will be heard.
Was this Article helpful?