Benefits of Green Tea For Your Skin and Hair
Benefits of Green Tea For Your Skin and Hair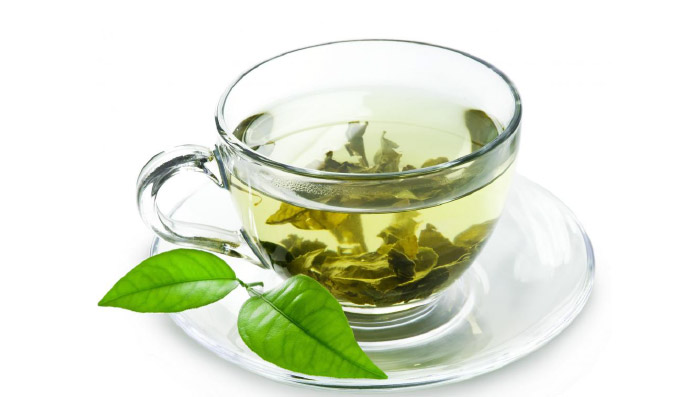 Whether you wake up to a cuppa or drink one as the temperatures fall in the latter half of the year, teas are your BFFs when it comes to grabbing a moment of calm during a stressfully busy day. But what if we told you that you could brew a cup for homemade beauty remedies? Be it black, white or green, tea packs a ton of goodness in every cup, health-wise and beauty-wise. Let's find out how with these
skin care tips
and
hair care tips
.
Enhances hair colour Like how you see a lovely rich colour every time you brew a cup of tea, you can use this as a chemical-free alternative to dyeing your hair too due to its staining properties. But for us dark-haired Indian women, it may not work standalone. Just try adding strained tea decoction to henna for a neat way to cover up your greys. Read more about green tea for hair and try it yourself to see results.
Adds a shine Apart from the hair colour, tea adds shine to dull hair too. All you have to do is try this natural hair care tip – make a hair rinse using green or black tea.

Step 1 – Boil some water
Step 2 – Drop 3-4 tea bags in the water for 15 minutes
Step 3 – Let it cool for a few hours
Step 4 – Wash your hair using a herbal shampoo like Vatika Premium Naturals
Step 5 - Pour the tea infused water
Step 6 – Leave it on for 5 minutes and then condition to seal the shine
You'll be left with sleek shiny tresses.
Reduces puffy eyesJust made tea for you and your friend? Don't toss out the tea bags, let it cool down and then lay it on your tied eye lids to treat puffy eyes, dark circles and erase the appearance of wrinkles around the eyes.
Soothes skin Tea soothes skin. How? If your skin is sore from waxing or shaving, press a cool tea bag on the itchy area to get relief and calm your skin. The antioxidants in green tea also help fight damage caused by sun exposure and UV radiation, which in turn causes skin ageing. So every time you come home after prolonged exposure to the scorching sun, place a couple of cool tea bags on your skin to get instant results.
Freshens skin Did you know that green tea can be used as a toner? Take a dry empty bottle and mix one part strained green tea and one part Dabur Gulabari Rose Water. Give it a good shake and spritz it on to a cotton ball and use it whenever your skin needs to be awakened. This will also reduce the appearance of pores and give you a lovely healthy glow.
Freshens breath Not just your skin, green tea freshens up your breath too. Drink 3-4 cups a day, or after brushing, rinse your mouth with green tea to prevent bad breath.
Helps lose weight Yes! All those skinny models drink gallons of green tea to stay in shape. What it does is that it burns body fat and flushes out toxins, thereby reducing water retention and helping you weigh lesser.
---
*
Fields are required. Make some cool noise, please don't spam and your voice will be heard.
Was this Article helpful?