Beauty Essentials For Summer
Beauty Essentials For Summer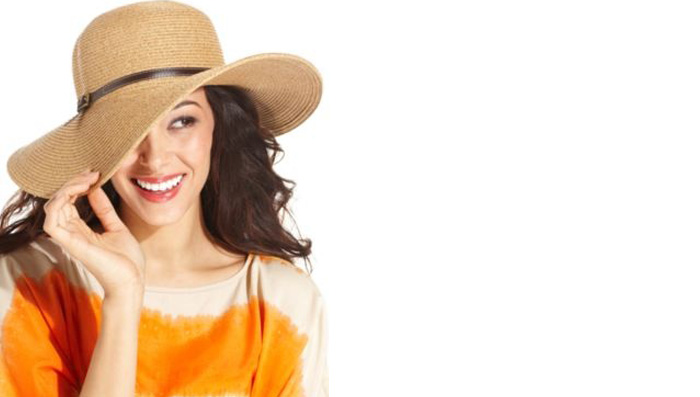 We have all our own beauty favourites that we love using throughout the year, but every season comes with its very own beauty needs and demands different items to be used based on how the weather is. So we'll tell you how to stock up to beat the heat this summer.
Sunblock
Everyone knows that UV rays are harmful and stepping out without sunscreen is a big no-no. Depending on your skin type and how much you stay outdoors, our skin care tip is to pick a sunscreen that suits you best. For instance, if you are out all day, you need at least SPF30 to save your skin from the sun. Always try out the sunscreen before you buy – nowadays there are many brands and varieties in the market. While some are sticky, some are heavily scented, some are lightweight, some don't clog your pores and aerosol sprays work well for non-facial skin. So when you do find one you like, stick to it. Apply it every morning, 20 minutes before you step out and reapply every couple of hours.
Lip Balm
Just like your face, your lips need sun protection too. So choose a lip balm with SPF. Be it the sun or the snow, extreme weather always makes your lips super dry so make sure they are soft and hydrated with a good lip balm. Even if you wear a rich lipstick, make sure you follow our skin care tip and ensure your lips are moisturised first.
Gentle Cleanser
Summers get your face all hot and sweaty, but using a harsh facial cleanser will only strip the natural oils and make it super dry. So use a gentle but effective cleanser that suits your skin and always wash off the foam with Dabur Gulabari Rose Water
Light Moisturiser
Summer means skin show, which means it's important to keep your body moisturized. Use a light moisturiser like Dabur Gulabari moisturising lotion that isn't icky in the hot weather, and still does the job. For evenings, you could pick a tinted moisturiser that evens out the skin tone and hydrates your skin.
After Sun Lotion
If you're out in the sun for long hours, your skin gets red, sore and might even develop rashes or irritation. Here's a skin care tip to soothe the slightest sign of sun burns – use a cooling after-sun lotion made of aloe vera, grated cucumber and Dabur Gulabari Rose Water. Keep it on for 15 minutes and rinse off.
Hair Oil
If you're fond of swimming, all the chlorine must be playing spoilsport with your hair. To give your hair back its natural shine, try this hair care tip – a hot oil massage using
Dabur Amla hair oil
to cut the frizz and wash it off using Vatika Black Shine Shampoo to revitalise dehydrated hair.
Summer Hat
If you have coloured hair, the summer sun tends to fade the tint and makes your hair look dull. So make sure follow this hair care tip - always carry a wide rim hat or scarf if you're out in the scorching sun. The same holds true for your eyes too, wear sunglasses.
Follow these skin care tips and hair care tips to get summer-ready!
---
*
Fields are required. Make some cool noise, please don't spam and your voice will be heard.
Was this Article helpful?