Amazing Beauty Benefits With Neem For Skin and Hair
Amazing Beauty Benefits With Neem For Skin and Hair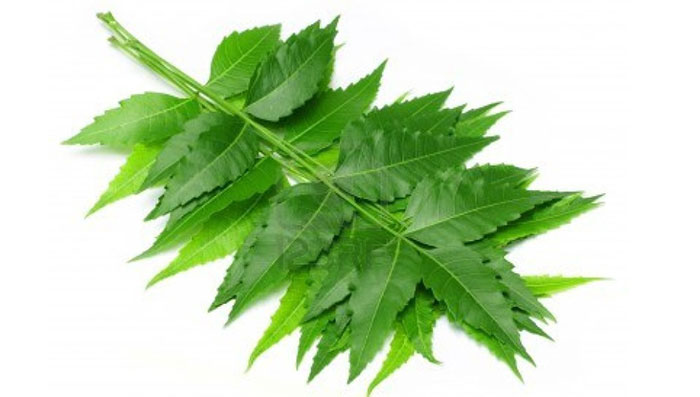 A miraculous remedy for most hair and skin related issues, Neem is a natural herb that is a must for your skin and hair. Bestowed with magnificent the power of nature, it's a wonder herb that should be in your beauty cabinet at all times. If pimples, annoying blackheads, fine lines, dandruff, itchy scalp and hair fall trouble you time and again – look no further because Neem can get rid of all these and more. Here are a few
skin care tips
and
hair care tips
 that can enhance your beauty with the phenomenal power of Neem.
Benefits of Neem for skin
Thanks to its anti-fungal and anti-bacterial properties, Neem proves to be a blessing for people with sensitive or oily, acne prone skin. Neem possess Vitamin C, which helps in getting rid of blackheads, pigmentation, dullness and ageing, making the skin radiant and youthful. Here are some amazing skin care tips of this herbal powerhouse that can give you the perfect skin that you always wanted.
Fights Ageing and Nourishes Skin
Neem contains high level of antioxidants which protects the skin from any kind of damage.

It possesses antioxidants that defend the skin against age-promoting free radicals.
High in vitamin content, it gets rejuvenates and improves your skin's elasticity.
It fights the signs of ageing by smoothening wrinkles and fine lines.

Prevents Acne
Ideal for acne prone skin, Neem clears up pimples and removes bacteria that cause break outs.

It contains a special compound which removes the acne causing bacteria from the skin.
It helps to reduce redness and inflammation.
Helps treat scars and spots that occur because of acne.
It can be used as a face mask to remove the entire impurities ad tightens the pores.
Its antiseptic properties keep infections at bay.

Hydrates Skin
An effective skin conditioner, Neem helps get rid of dryness making the skin soft and supple.

By easily getting absorbed in the skin, it deeply moisturises.
High in vitamin E and fatty acids, Neem restores skin's protective barrier and prevents moisture loss.
Repairs prolonged skin dryness.
Neem seed oil is also used in medicated dryness repair products.
Makes skin evenly toned and free of cracks and freckles.

Avoids Pigmentation
An ultimate pigmentation killer, Neem makes your skin smooth and perfectly toned.

Brings in a splash of freshness and by imparting fairness to the skin.
Decreases the production of melanin in the skin. Melanin is the skin colouring agent, which when secreted in higher amounts, leads to pigmentation.
Makes skin fairer.

Benefits of Neem Oil for Hair
Neem is a remarkable herb that not only helps to treat skin problems but also scalp and hair problems. And the oil that is extracted from the Neem tree seeds is as miraculous as the herb itself. If you are disappointed of using hair products that contain chemicals and make false promises, then stop looking and just read on to discover the incredible hair care benefits that come with the use of Neem Oil.
Hair Growth
Rich in antioxidant, Neem oil protects the scalp skin from ongoing damage that is caused by the free radicals. It also possesses regenerative properties which keep the scalp in good health. Using it regularly not only strengthens the hair from the roots but also increases blood circulation in the scalp which leads to a healthy hair growth.
Natural Conditioning
Neem oil contains several fatty acids that nourish and condition scalp and hair naturally. It's moisturising effects transform the hair texture from dry, under-nourished or rough to smooth and silky.
No More Dandruff
Extremely effective against the dandruff causing fungi, Neem oil protects your hair against the pesky white flakes. It also takes care of the underlying itchiness and inflammation that occurs when you have dandruff there. Use this potent oil to get rid of dandruff or even as a preventive measure to see incredible results in case you are prone to getting it.
Healthy Scalp
A blessing for your scalp, Neem oil helps to keep the scalp skin in good health with its immense anti-inflammatory, antiseptic, antibacterial, anti-fungal, anti-viral healing properties. Using it regularly causes your scalp to regulate the secretion of sebum (scalp's natural oil) which helps normalise oily or dry scalp conditions. Due to its high medicinal value and emollient qualities, Neem oil is often used in skin and scalp care products.
So now that you know the miraculous benefits of Neem, it's about time that you started putting these tips to action. And don't forget to tell us how they helped in the comment section below.
---
*
Fields are required. Make some cool noise, please don't spam and your voice will be heard.
Was this Article helpful?