Adult Acne Causes and Home Remedies
Adult Acne Causes and Home Remedies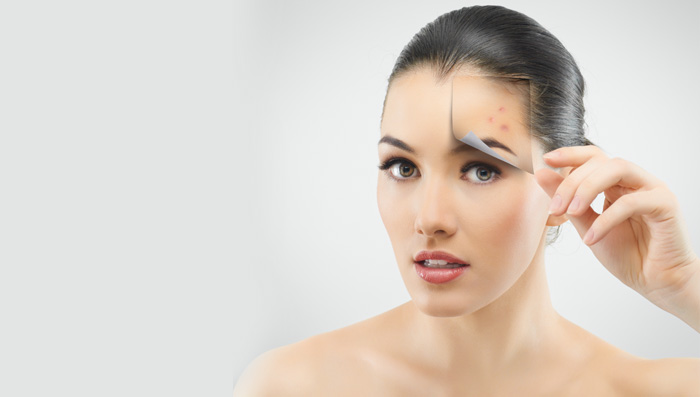 The world is full of selfies! People are becoming more and more confident of how they look and this reflection of their 'self', is truly visible in their selfies. So why let a pimple stop you from posting your photos, when the world is indulging in some selfie-love? Adult acne can really put a spot on your beauty. But you can also prevent it from destroying your pretty face with our natural skin care tips. Through our
natural skin care tips,
you will learn some homemade remedies which can go a long way in treating your acne problems.
First, let's see what causes adult acne.
Adult acne is caused by sebum, an oily substance produced by the skin's sebaceous glands. Sebum clogs pores, which attract bacteria and become inflamed. For some adults, breakouts are a result of hypersensitivity or overproduction of androgens (male hormones). But an imbalance in both male and female hormones (estrogen) can also cause breakouts. For women, this can happen during pregnancy, and menopause. Some medications, such as corticosteroids, and cosmetics can also contribute to the development of acne.
How Is Adult Acne Treated?
With most acne treatments being designed for teenagers, it is essential that you don't make the mistake of using them. Mature skin needs gentle anti-acne care, so follow these natural skin care tips to ensure blemish-free glowing skin.
Detox Your Skin
The first step in controlling acne is to stop over-scrubbing, over-treating and over-touching your skin. Ensure that you don't touch your face with dirty hands and do not apply too many products on your skin. Instead, use Dabur Gulabari Rose Water twice a day to clean your face. It gently cleanses and without stripping your skin off its natural oils.
Balance Your Diet
Eat lesser refined carbohydrates and dairy products. Include fruits and fresh vegetables to your diet and switch to dark chocolates if you love chocolates so much.
Moisturise Your Skin Regularly
Dry skin can also produce an acne-like reaction. Clean your skin with rose water and then moisturize with Dabur Gulabari Moisturising Lotion. This will hydrate your skin properly and give your face a natural glow.
Live Well
Adult acne often is related to stress and tension. To reduce stress in your life, try deep breathing exercises, meditation, yoga, etc. Sleep for minimum 8 hours a day and drink lots of water.
Try A Homemade Remedy
Homemade remedies can often treat acne faster than any chemical prescribed. Though it is recommended that you visit your doctor and ensure that your acne is not leading you to anything dangerous, you can also try these homemade remedies. A dab of toothpaste overnight, a bit of contact solution, or a drop or two of tea tree oil may help reduce inflammation and redness and dry out a blemish rather quickly. You can also mix rose water with gram flour and apply on your face like a mask. Wash it off after 30 minutes with cold water to reveal fresh glowing skin.
Hope you liked our natural skin care tips and homemade remedies. If you also know of a homemade remedy that your mom taught you, please share with us and many others like you. Also read on how to get fair skin naturally.
---
*
Fields are required. Make some cool noise, please don't spam and your voice will be heard.
Was this Article helpful?