8 Ways To Protect Hair and Skin in Summer
8 Ways To Protect Hair and Skin in Summer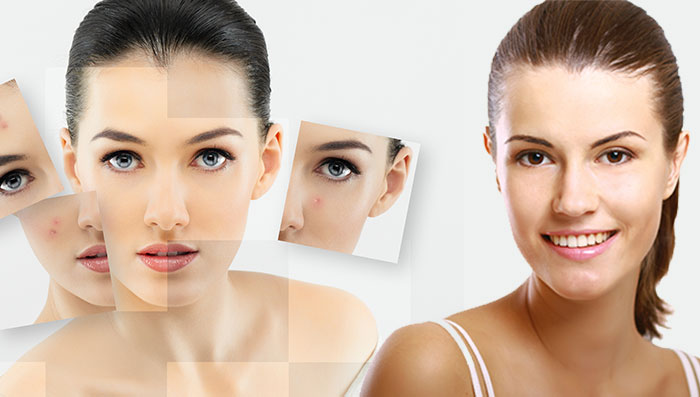 As much as everyone loves soaking up the summer sun, it comes with its own set of complications. Unfortunately the expression "soaking up the sun" can have literal connotations when we see what it does to our skin and hair. While some would argue that getting the right amount of sun is beneficial, in excess, it can cause a great deal of damage to skin and hair. Nonetheless, it shouldn't stop you from having your share of fun in the sun. Here are some
natural beauty tips
to gear you up to step out confidently without worrying about a thing!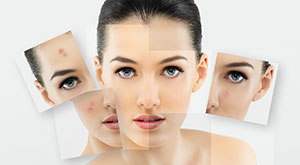 Sunburn
If you love being outdoors most of the time and ever feel a burning sensation on your skin, act immediately. Not when you start to turn pink. Start drinking plenty of fluids and soothe the sunburn with aloe vera gel or milk. Also follow our natural beauty tip and avoid unnecessary products (day creams, heavily scented body butters) and anything with drying ingredients like toners and acne cream.
Dry Skin
Even if you've religiously applied your sunblock, spending 18 hours under the sun can still leave its mark by soaking up the essential moisture. If you're feel more like a scaly reptile, let the gentle effect of Dabur Gulabari Moisturising Rose Lotion soothe your skin.
Dry Hair
The summer heat can play as much havoc on our hair as cold weather. Switch to a nourishing treatment by oiling your hair with Dabur Vatika Enriched Almond Hair Oil followed by washing hair with Dabur Vatika Heena & Olive Shampoo next morning. Also learn about tips for hair fall in summer.
Drowsy Eyes
When the sun is bright and up with the weather so pleasant, we tend to stay out later than we normally do leading to a lack of sleep. But no one wants puffy eyes the next morning. So, keep those dark circles or puffy eyes a secret, use an eye cream, that specifically targets dark circles or apply a brightening concealer. Avoid applying mascara on the bottom lashes, as that will just draw more attention to the dark circles.

Uneven Tan
With the sun right above your head it's very likely for your skin to get tanned in patches. While most of the time your skin is covered with clothes, your hands, arms, legs and feet get exposed to the harmful UV rays. But there's always a way out. All you have to do is follow this natural beauty tip – first, exfoliate with a loofah and scrub, to remove any patchy bits. Then rub a bit of lemon juice on the dark areas, to lighten them.
Greasy Hair
If your scalp tends to sweat a lot in summers and your hair feels like a greasy mess with those pesky flakes giving you a hard time, Dabur Vatika Lemon & Henna Anti-Dandruff Shampoo will surely freshen up your hair. If you're feeling creative, you can cut a lemon and apply it directly on your scalp as an alternative
Blotchy Skin
Summertime calls for lots of partying and there are times when you feel completely drained out and exhausted with your skin showing the damage. If it feels inflamed, don't put on tons of products because that will just aggravate things more. Just eat lots of fresh fruits and vegetables with a glass of water to rehydrate yourself.
So, let nothing stop you from putting on a beautiful summery dress along with a pair of those comfortable pair of slippers. Just follow these fairness tips and feel free to enjoy summertime like never before. Feel beautiful and shine on! Also read about
home remedies for fair skin in summer
.
---
*
Fields are required. Make some cool noise, please don't spam and your voice will be heard.
Was this Article helpful?