8 Skin Care Tips for Baby Soft Skin
8 Skin Care Tips for Baby Soft Skin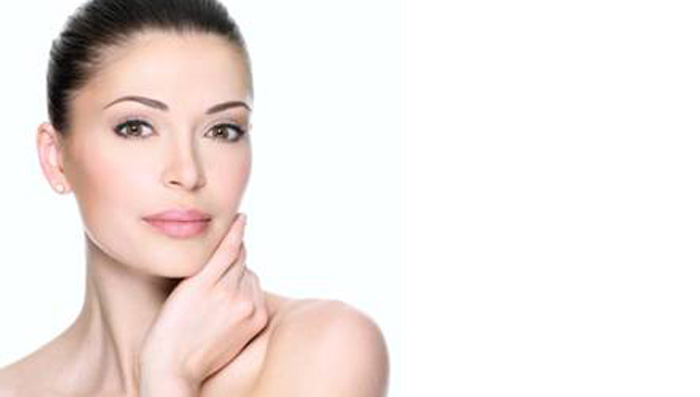 Supple and soft, get skin which is as fresh and flawless as that of a baby. Get a glowing skin with the kiss of nature. Whether your skin is dry and lacks moisture or it has lost its texture due to the pollution in air. Restore the magic of your youthful skin these our simple and easy
homemade skin care tips
.
Avoid taking hot water baths.
Taking bath with hot water can strip the natural oil from your body. Use cold or lukewarm water to take a bath. In winters if you are using hot water then make sure that you lock the moisture by applying body oil after a shower.
Moisturise your skin.
This is one of the most basic skin care tips and yet we don't follow it. Moisturising the body is of utmost importance to keep the skin healthy. Apply Dabur Gulabari Moisturising Lotion every day after taking a bath and before going to sleep.
Protect against sun.
Protection against the sun is another important step that keeps our skin soft and healthy. Use lotions with sun protection (at least 20 SPF) to provide your skin a shield against the harmful effects of the sun.
Exfoliate your skin.
Clean the pores of your skin to remove any dirt, oils and dead skin cells that might have accumulated over the week by exfoliating. You can make an excellent scrub at home using sugar and almond oil paste. Remember to apply a moisturiser after exfoliating as it makes your skin dry.
Oil massage.
This skin care tip will not only help you get softer skin but also relieve you from stress and tension. Massage your body with olive oil to increase the blood circulation and oxygen flow to the skin, making it soft naturally. This provides the much needed vitamin E to your body. For best results, heat the oil using the bath water technique and then apply overnight so that the oil can be absorbed easily by your body. In the morning you can cleanse while taking a bath and then apply a moisturising lotion again.
Honey massage for smooth skin.
Massage honey on your skin for 10 minutes and then leave it for another 10 minutes. This will help making your skin soft and beautiful. Honey can be mixed with lemon for removing impurities from the skin and making it smooth as well.
Honey and milk for baby soft skin.
Add honey to milk cream and apply it to the skin. After 20 minutes, wash it with warm water. Milk contains a good amount of nutrients that help in nourishing skin. Milk cream can also be directly applied to the skin for 20 minutes for getting smooth and silky skin.
Cucumber to get rid of dry skin.
Extract some cucumber juice and apply it onto your skin. Keep it for half an hour and then wash with cold water. This skin care tip not only helps in making your skin smooth and soft but also refreshes your skin.
Try these skin care tips and let us know if they work for you in the comments section.
---
*
Fields are required. Make some cool noise, please don't spam and your voice will be heard.
Was this Article helpful?