7 Natural Ways to Get Younger Looking Skin Naturally
7 Natural Ways to Get Younger Looking Skin Naturally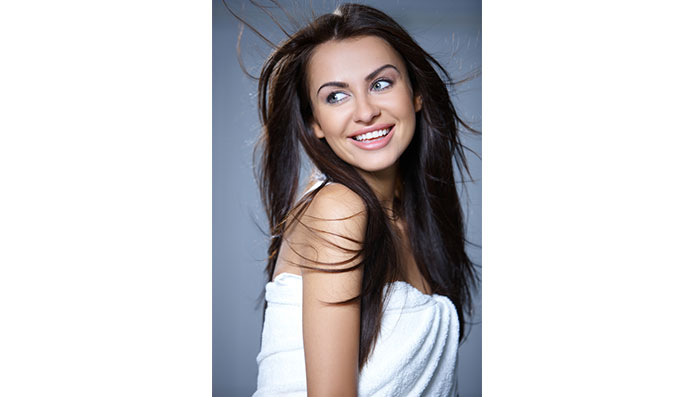 Staying young and energetic doesn't require a high-priced trainer or a bucket o' Botox. When it comes to how old you are, age is just a number. There are so many things that you can do to look and feel youthful by keeping your skin healthy and radiant, irrespective of your age. Follow these simple
skin care tips
to erase signs of aging and boost your overall skin health. From what you eat to when you wash your face, small changes can make a big difference.
Deep cleanse your skin
It's extremely important to cleanse your face before you hit the sack as dirt, bacteria, and makeup left on overnight can irritate skin, clog pores, and trigger breakouts. Always remove the grime that settles on your face at the end of the day with a gentle face wash, which also allows anti-aging skin care to penetrate deeper for better results. Refresh your skin in the morning, splash with lukewarm water.
Always carry your SPF
Wondering how to get fair skin after staying under the sun for a long time? Wearing sunscreen every day is a must-do if you want younger-looking skin. Even 10 minutes of daily exposure to UVA rays can lead to wrinkles and sunspots. Make sure that your moisturiser is formulated with a built-in broad-spectrum SPF 30 sunscreen to protect your skin against harmful UVA and UVB rays. Always remember to follow this skin care tip and reapply sunscreen every 2 hours for effectiveness.
Stress Management
High stress levels and emotional upheavals can make you look older by many years. Constant anxiety increases the stress hormones, which causes inflammation that breaks down skin cells. It also triggers a chain of responses that can lead to facial redness and acne flare-ups. Eat antioxidant-rich foods such as berries, oranges, and asparagus to safeguard your skin against damage.
Update your routine
Changing your regimen according to the seasons jump-starts more impressive improvements in tone and texture. When you apply the same products consistently, your skin slides into maintenance mode. To keep it rejuvenated, substitute your regular cream with a Retnoid cream. High on Vitamin A, this cream vitamin helps unclog pores, boost collagen and reduce fine lines.
Exercise regularly
Firm-up your skin with regular work outs. Exercise infuses skin with oxygen and nutrients needed for collagen production. To keep your skin toned, make time for at least three 30-minute heart-pumping workouts per week. For a regular dose of oxygen, OxyLife Women's bleach can also help.
Try these skin care tips to look and feel youthful and active as ever. After all, it's never too late to reverse the effects of aging. Start now!
---
*
Fields are required. Make some cool noise, please don't spam and your voice will be heard.
Was this Article helpful?