7 Beauty Benefits of Banana for Skin
7 Beauty Benefits of Banana for Skin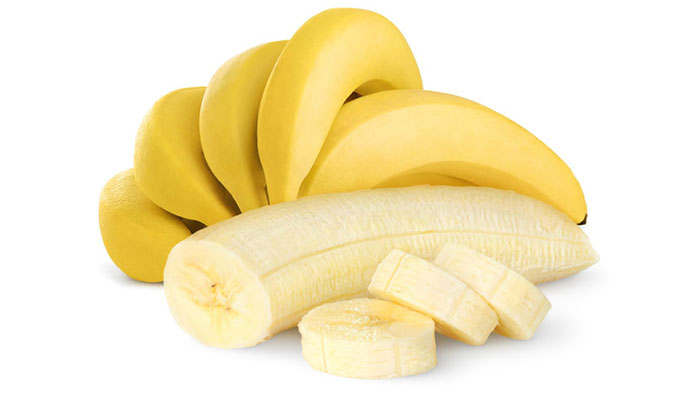 You know how good bananas are for your health, but did you know the fruit is packed with beauty benefits too? Read on for benefits of banana for skin.
Get moisturised naturally:
Did you know that a ripe banana is a great natural moisturiser? Yes, what the Vitamin A basically does is that it replenishes the lost moisture and repairs dry skin. So follow our skin care tip and apply a mashed up banana on your face. Leave it on for 15 minutes and then rinse your face with lukewarm water. You'll feel your skin to be soft and supple, almond instantly. What's more, to make this face pack even more effective, you can add a spoon of honey too. This will help you get rid of skin pigmentation while keeping your skin hydrated. For a good herbal substitute, you can always choose Dabur Gulabari Moisturising Lotion or Gulabari Cold Cream instead!
Get glowing skin:
The nutrients in bananas don't just keep your skin moisturised, they also give you a naturally youthful glow. Try this skin care tip – mash a ripe banana and mix it with a spoon of sandalwood powder and honey. Make a paste and apply on your face. Let it stay for 10 minutes and then wash it off. The face mask removes excess sebum and brightens your complexion, giving you beautiful glowing skin!
Remove dead skin:
Apart from moisturising and brightening, the antioxidants in bananas also helps get rid of dead skin and makes the skin look rejuvenated. You can try this skin care tip – mix a mashed banana, 1 spoon of sugar granules, 2 spoons of oats, 1 spoon of honey and 1 spoon of milk – mix and apply, wait for 10 minutes, then gently massage and wash.
Fight ageing:
Packed with vitamins, nutrients and antioxidants, bananas are a great ingredient to fight signs of ageing. Here's how – mash up a banana and an avocado, apply as a face mask, leave it on for 20 minutes and then wash your face. This pack will help you fight wrinkles, prevent your skin from drying and keep you looking youthful.
Take care of your foot:
The moisturizing nature of banana is a great remedy for cracked heels. Just mash a ripe banana and apply the pulp on clean and dry feet, let the pulp rest on your feet for around 10 minutes and then rinse. You'll be left with supple feet with no dryness or cracks.
Goodbye puffy eyes:
Got tired eyes? Bananas can help! Yes, all you have to do is mash half a ripe banana and apply around your puffy eyes. Wash it off after 10 minutes with Dabur Gulabari Rose Water, the puffiness will be all gone!
No more acne:
Have pesky acne? The yellow fruit can fix it! To treat acne, follow this skin care tip – cut up some banana peel, rub the inside of the peel gently over the affected area for about 5 minutes and then let it dry. Wash after the area is dry and repeat 3 times a day. Your acne will subside within a week.
Now that you know how to use banana for skin care, how about fitting it in your hair regime too? Learn how to do so by reading our article on banana benefits for hair.
Read Also:
Masoor Dal Facepack
---
*
Fields are required. Make some cool noise, please don't spam and your voice will be heard.
Was this Article helpful?