6 Natural Ingredients For Summer-Safe Skin
6 Natural Ingredients For Summer-Safe Skin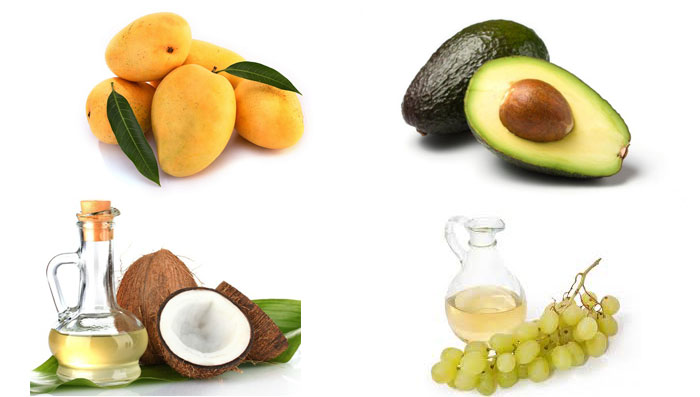 Is the change of season making your skin feel dry and icky at the same time? Wondering
how to get fair skin
in summer? With the onset of summers comes a baggage filled with dehydration, itchiness, discoloration and countless other skin woes. But don't you worry because with these magical ingredients, natural remedies and skin care tips, you can restore, revitalize and care for seasonally-stressed skin:
Avocado:



Rich in vitamins A, E and D, avocado hydrates and moisturises both skin and hair. The high content of fatty acids, vitamins and antioxidants can improve your skin from the inside. These fatty acids maintain moisture in the epidermal layer of the skin, helping to make it soft and luscious. Possessing the powers of omega fat, it is known for regenerating damaged skin cells and reducing facial redness and irritation.
Coconut oil:



Coconut oil is an excellent natural moisturiser that easily penetrates the skin. This fast-absorbing non-greasy oil hydrates, nourishes, and repairs while preventing signs of aging. Coconut oil can also be used to help heal bug bites and scratches, as it forms a protective seal that helps to keep out infection.
Grapeseed oil:



This awesome oil derived from wine grapes includes antioxidants, vitamins and minerals that fight sun damage and free radicals. It penetrates more deeply into the skin than other oils, so is commonly used as a moisturizing agent for dry skin. With summer heat stripping the skin off moisture, grapeseed oil is a great natural remedy for any rough spots that need a little TLC.
Lemon:



Have some hot water with lemon every morning, and feel your skin rejuvenating from within. Vitamin C is vital for glowing skin, and it helps kill bacteria known to cause blemishes. For added results, apply lemon to your skin, and watch it magically brighten up.
Mango:



Mango possesses vitamins that help in protecting your skin from the adverse effects of the atmosphere as well as acne problems in summer. The Vitamin C in mangoes helps boost in the production of skin cells which in turn makes your skin healthy and supple. So, revitalise your skin and do away with the dullness your skin suffers from in the hot and humid weather.
Aloe Vera:



Replenish the moisture of your skin hydrated in deeply with this magical plant. Effective in treating various skin conditions like aging, dark circles, acne zits and pimples, the gel of this plant makes sure that your precious skin is well protected from the adverse effects of the harsh summer heat. So, go on and make your skin feel rejuvenated with this natural remedy and give it a lighter complexion with the power of nature.
So, follow these
skin care tips
and let nothing stop you from flaunting your naturally healthy and beautiful skin this summer.
---
*
Fields are required. Make some cool noise, please don't spam and your voice will be heard.
Was this Article helpful?