6 Homemade Anti Ageing Face Masks
6 Homemade Anti Ageing Face Masks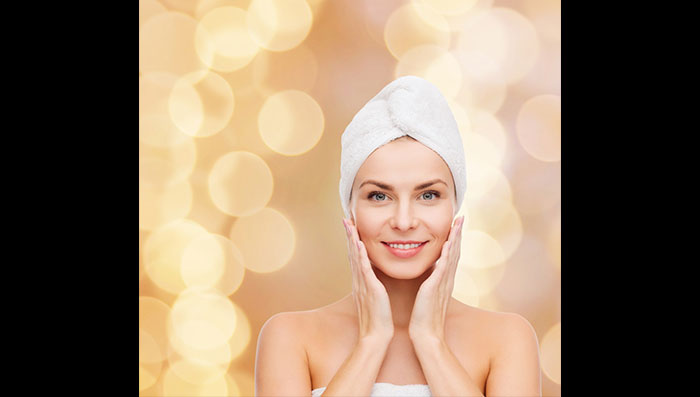 Before you know it, you will start noticing signs of ageing written all over your skin. Wrinkles, age spots and fine lines will start surfacing and slowly creep up on you. But what can you do to prevent them? Would you resort to risky cosmetic surgeries and expensive anti-ageing treatments that can disturb your body balance? Well, fortunately, there's an easy, healthy and natural way out that lies right at home. Natural facemasks are not only a good way to thoroughly cleanse and nourish your skin but also to revitalise it. And the best part is that you don't even need any fancy ingredients to make some wonderful anti-aging face packs. You probably already have everything you need right in your kitchen! Follow these powerful
skin care tips
to achieve a healthy rejuvenated glowing skin.
Milk and Cocoa Mask:
One of the best anti-aging face masks amongst many, milk and cocoa makes your skin fresh-looking and soft. Recipe: Take some unsweetened cocoa powder and milk. Mix together and apply the paste on your skin. Leave it for 5 to 10 minutes and rinse off thoroughly. This pack won't just hydrate you; it will also give you glowing skin!
Oatmeal and Honey Mask:
Rejuvenate your skin and pour some life into it with this hydrating mask. Recipe: Take equal parts of honey and oatmeal and mix them well together. Apply the paste on your face and leave it for 15 to 20 minutes. Rinse off with warm water and feel your new rehydrated supple skin that looks fresh and feels younger!
Buttermilk and Oatmeal Mask:
If you wish to tighten and tone up your skin, try this skin care tip and feel the difference. Recipe: All you need is a cup of buttermilk and 4 tablespoons of oatmeal that has been boiled. Let the oatmeal cool to room temperature then add a tablespoon of olive and almond oil. Make a fine paste and apply it on your face. Leave it on for 20 minutes and rinse your face thoroughly with Dabur Gulabari Rose Water.
Cucumber Mask:
Give your skin a break and refresh it with the coolness of cucumber. Recipe: Take a small cucumber and grate it. Add egg white, a tablespoon of lemon juice and apple paste. Apply it all over your face and leave it for 20 minutes. The enzymes of the cucumber will soothe your skin and make it look fresher and younger.
Banana Mask:
Filled with various anti-ageing properties, bananas are a rich source of vitamins E and A which play a key role in rejuvenating skin.
Recipe: You can make a great anti-aging face pack by mashing a banana and adding a tablespoon each of cream and honey. Mix the paste well and apply it on to your face. Leave it on for 30 minutes and rinse off for glowing skin.
Papaya and Greek Yogurt Mask:
Remove dead skin cells and reveal glowing and youthful-looking skin with this simple anti-ageing skin care tip.
Recipe: Mix equal parts of papaya and Greek yogurt and make a paste. After applying a thin layer on your skin leave it for 20 minutes, rinse off with cold water. So in case you were going to buy expensive skin care products to fight the signs of aging, think again! When you can make the best natural anti-ageing masks using natural ingredients, why choose harmful treatments that can damage your skin?
Tell us how these masks and skin care tips worked for you in the comment section below. Stay healthy! Stay gorgeous!
Read More Tips On:
Homemade Face Packs
---
*
Fields are required. Make some cool noise, please don't spam and your voice will be heard.
Was this Article helpful?