6 Common Beauty Mistake to Avoid
6 Common Beauty Mistake to Avoid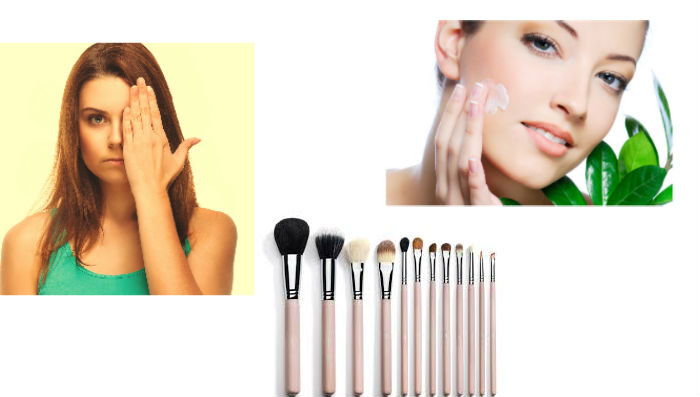 Just when you thought that you got everything right, your eyeliner starts wearing off right in the middle of a party. You think it's a cloudy day and step out without sunscreen, only to find that the sun is out full swing. Though things could be worse, no one wants to look like a train wreck. Here are some timeless on
how to fix beauty blunders
that will get you through most of the impending mistakes that you're about to make.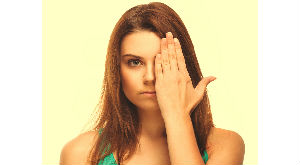 Apply Sunscreen Every Day - If you get into the habit of sunscreen application daily, you will thank yourself when you're older. Can't bother with too many lotions and potions? Consider a tinted moisturizer with an SPF of at least 15. If you can't stand looking pale, brush on a bronzer. This is an important homemade tip for glowing skin.
Bad Eyebrow Job - One big mistake women make with their beauty routine is over-plucking their eyebrows or leaving them untouched for weeks or months. Eyebrows should be in proportion to your face shape. If you have no idea how to work a pair of tweezers then it's better to visit a professional and following that first visit do your best to keep them well-maintained. Don't forget to follow our homemade tip for glowing skin and use Dabur Gulabari Rose Water by dabbing it on your face and eyebrows to soothe your skin.
Moisturize After Every Shower - If you leave your skin unmoisturized, it will itch and burn. So make sure that you exfoliate your body thoroughly with a body scrub or washable loofah gloves. When you get out and dry off, slather on Dabur Gulabari Moisturising Rose Lotion. Enriched with natural rose oil and other actives, it gently works on your skin, giving it a rose like glow.
Foundation Trouble - Applying heavy foundation and make your skin look caked and baked. So many beauty faux pas can be attributed to foundation misuse. But to achieve the ever classy fresh face, stick to foundation use only on the areas that need it, typically around your eyes, along your nose and on your cheeks. Remember to blend and consider different colours for winter Vs. summer, when your skin is naturally lighter.
Dirty Makeup Brushes - The quickest possible way to get pimples and blemishes is by never washing your makeup brushes or sponges. Lots of women forget to do it, but cleaning make up brushes on a regular basis. It only takes few minutes per week to wash them and it will effectively prevent the collection of bacteria which is harmful for the skin.

No Exfoliation - Exfoliating your face weekly can give you a fresh and vibrant complexion, so invest in scrubs in your bathtub or shower. A quick pumicing on the soles of your feet during every shower will keep feet soft between pedicures. As for lips, try petroleum jelly to keep lips from excessive scaling in winter.

So avoid these 6 common beauty mistakes to keep your skin radiant and blemish free all season long. If you have some tips and tricks up your sleeve, don't forget to share them in the comments section

---
*
Fields are required. Make some cool noise, please don't spam and your voice will be heard.
Was this Article helpful?