5 Wedding Poses You Wouldnt Want To Miss
5 Wedding Poses You Wouldnt Want To Miss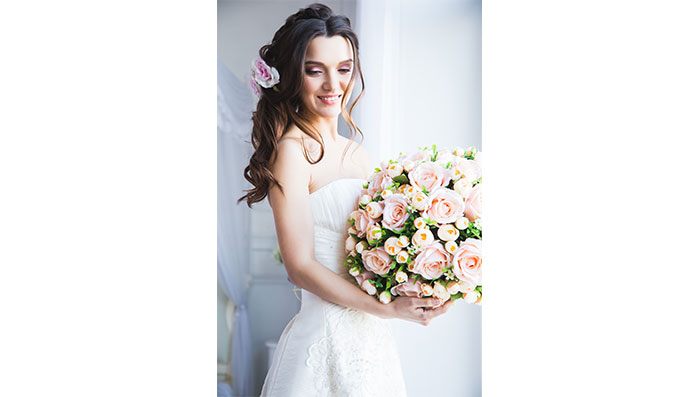 The wedding album is like a priceless memoir that expresses what words can't and every couple wants it to be filled with beautiful, romantic and unique photographs. After all, these pictures are what you will have to treasure many years long after the wedding bells have stopped ringing. So here are some evergreen, classic poses and some fun ones too that'll make you go back in time even after years have gone by.
The Classic Sitting Pose
Being classy and elegant, this pose brings out the best in both the bride and the groom. No wedding album would be complete without it. It gives the couple the choice of selecting the pose they love the most. Once the bride and the groom are sitting close to each other, the bride can rest her head on the groom's shoulder, both can hold hands while looking into each other's eyes, or they can simply face the camera with a smile, and let their natural beauty speak for itself.
The Hug
This is one of the most romantic wedding poses that a couple can have in their wedding album. Be it a simple warm hug or the groom caressing the bride from the back, it truly brings out the 'love' aspect and adds a lot of charm and oomph to the album.
The Forehead Touch
Traditional yet romantic, the forehead touch feels like a scene right out of a movie. The foreheads of the bride and the groom touching, gives the picture a very warm and intimate feel. A little play around the shadows and lights can completely change the look creating a lovely effect that enhances their natural beauty and would keep you coming back to this photograph.
The Classic Standing Pose
Natural and effortless, this pose doesn't require much effort from the couple as the photographer can simply capture the moment as the couple stands talking to each other. Looking deep into each other's eyes, holding hands, arms around the waist, or making some fun gestures, are just some variations that can make this pose stand apart add more charm to this elegant pose.
The Naughty Pose
For those couples who like to have some crazy fun, this pose is the answer. The photographer can click as many candid shots while the couple has fun going crazy by making naughty, mischievous gestures. It can either be planned or simply left for the moment to unfold naturally.
Before you get busy practicing these in front of the mirror, don't forget to read
5 best pre-wedding bridal beauty tips
and share your comments and reviews in the comments box below
---
*
Fields are required. Make some cool noise, please don't spam and your voice will be heard.
Was this Article helpful?