5 Tips For A Smoother Skin Texture
5 Tips For A Smoother Skin Texture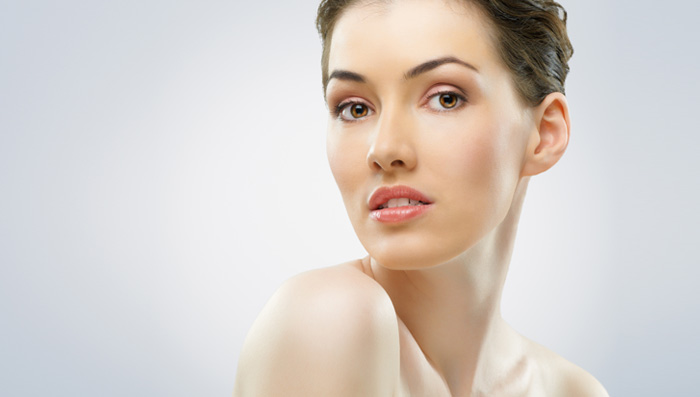 Even though you may have been born with perfectly smooth and supple skin, exposing your skin to harmful elements and sun damage over a long period of time can cause a lot of trouble in the form of a rough, uneven skin texture. Facial skin being more delicate than the rest of your body, it gets more dry and damaged. But in order to protect and maintain your skin, you'll have to spend some time taking good care of it. Here are a few natural
tips for natural beauty
that will help you achieve the smooth, gorgeous skin that you would want to show off!
Give your skin a break.
The first step to smoother skin is to stop doing everything you're doing to your skin. Yes, this is a very important skin care tip! Excessive usage of cosmetic products and procedures can sometimes sadly work against you. Too many of these products can actually make the skin more irritated, red, and flaky and produce the appearance of fine lines due to intense dryness. So first, stop everything.
Don't squeeze!br/> Picking on zits is the favourite past-time of many people. But as tempting as it might be, zit popping doesn't heal, it leaves a permanent mark! So instead, opt for a proper preventive regimen comprising of natural skin care tips that will help get rid of these instead of damaging the skin.
No over-cleansing!
If you think that the key to smooth skin is a super clean face, you better stop now. Too much washing can do more damage than good. Sometimes overwashing can produce the same overdryness and irritation just like the cosmetic products with chemicals and alcohol. Washing the skin too often strips away the skin's natural, healthy, moisturizing oil creating redness and flakiness. So let your skin relax and reduce the amount of cleansing. Whenever you can replace hard water with Dabur Gulabari Rose Water – it's sensitive on your skin and gives you the goodness of rose.
Exfoliate
It's a myth that exfoliation can dry or thin the skin. If you really want your skin to be smooth, get rid of the dead, flaky skin on the surface. Regular exfoliation speeds up the cell renewal process which rejuvenates the skin and helps to plump the skin. But even too much exfoliation can be overkill, though. Just follow this skin care tip once a week.
Let Nature Take Care
The solution to smoother skin lies with Mother Nature. Sometimes, the simplest, most natural products have the power to make you glow. Not all solutions can be found on a drugstore shelf. Try mixing a drop or two of honey in with your night cream each evening before going to sleep and wake up to radiant smooth skin in the morning.
Use these skin care tips and feel your skin becoming luscious and supple. Don't forget to share which one worked for you the best on the comment box below. Also read on
how to get fair skin
naturally.
---
*
Fields are required. Make some cool noise, please don't spam and your voice will be heard.
Was this Article helpful?