5 Homemade Remedies To Treat Stretch Marks
5 Homemade Remedies To Treat Stretch Marks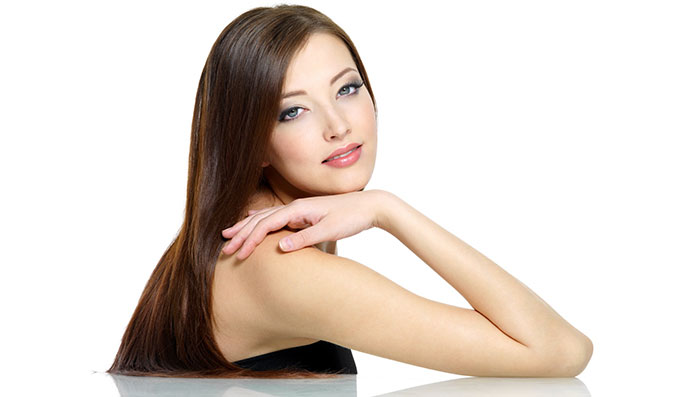 Stretch marks are commonly associated with pregnancy but they can also appear due to sudden weight gain or weight loss. Even hormonal changes can be the root cause of these stretch marks. The tearing of dermis due to over stretching of the skin results in red to purple marks on the skin. Since this tearing of the dermis cannot be reversed, stretch marks cannot be completely eradicated. However, we've put together a few skin care tips in the form of some excellent homemade remedies which can at least help in lightening the marks.
A homemade remedy using potato
Potatoes are capable of stimulating collagen and elastin synthesis. That's why they can effectively restore skin cells and fade away your stretch marks. Take slices of a potato and rub it gently on the marks for a few minutes. Let the potato juice dry and then wash off with warm water. Remember that this is an effective homemade remedy to lighten stretch marks but you'll have to be patient and keep faith as this is a natural procedure.
A sweet homemade remedy
Exfoliate the affected area using a mix of natural white sugar with some almond oil and a few drops of lemon juice. Do this for ten minutes before taking a bath every day and your stretch marks will lighten in a month.
A natural skin care tip with olive oil
Olive oil is an elixir for your skin and hair. It contains a lot of nutrients and antioxidants that help improve various skin problems including stretch marks. Heat some olive oil and massage it into the affected skin area. This will increase the blood circulation and lighten stretch marks apart from hydrating your skin from within.
The magic spell of alfalfa
Just like abracadabra, alfalafa will work like a magic spell on your stretch marks. Alfalfa leaves contain eight essential amino acids which are good for the skin. Another skin care tip is that use of alfalafa restores and increases the body tone as they are rich in protein and vitamin E. The anti-fungal property of alfalfa leaves detoxifies the skin and helps in removing scars. Mix some alfalfa power with a few drops of chamomile oil to form a smooth paste and massage the affected area using it. Follow this regularly for one week and you'll already see the change.
Use rosewater for rose like skin
This is the simplest homemade remedy for stretch mark. Just mix some lemon juice and cucumber juice and add Dabur Gulabari Rose Water in it. Apply this on your skin in a circular motion and let it stay for at least 10 minutes before washing it off. Use this skin care tip for a month and notice the visible change.
These
skin care tips
are so good that you'd want to take a print of this page and put it up in your room as a constant reminder. Also learn about tips on
how to get rid of pimple marks
. So go on and do that, who's stopping you? And don't forget to tell us if you these skin tips worked for you in the comments section. We're listening!
---
*
Fields are required. Make some cool noise, please don't spam and your voice will be heard.
Was this Article helpful?