5 Essential Dry Skin Care Remedies
5 Essential Dry Skin Care Remedies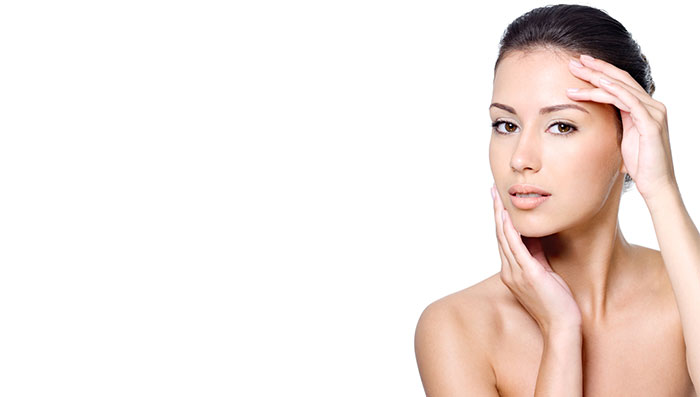 As uninvited as it may be, itchy, dry skin never comes with a warning sign. But surprisingly, this dryness can be easily tackled with. Dry skin can appear any time during the year, but it mostly happens during winters. When the temperature drops, low humidity and harsh winds strip the skin off moisture and essential natural oils that keep it hydrated. Even the dry air from heaters and other heating sources add to the dry coarseness of the skin. But in order to make your skin healthy and hydrated your goal should not be to over-moisturise it but to lock in the moisture. Here are some
skin care tips
to make your skin radiant and supple even in the harshest cold.
Soothe it with milk
If your itchy skin makes you want to pull your hair out, open the refrigerator, take the milk out, pour it into a bowl, dip a washcloth or a piece of gauze in it and apply to your skin continuously for 5 minutes. The anti-inflammatory properties of milk will relax the skin and take that itch away, making it smooth and supple.
Moisten up with Dabur Gulabari Moisturising Lotion
For itchy, dry skin, use Dabur Gulabari Moisturising Lotion. Enriched with natural rose oil and other actives, it gently works on your skin, giving it a rose like glow. Daily use of Dabur Gulabari Moisturising Rose Lotion not only protects and hydrates your skin but also protects it by removing dryness and dullness, giving it a rose like radiance.
Moisturize while damp
The ideal time to oil or cream your face and body is right after a bath, while the skin is still damp and plump with moisture. Unlike many other moisturisers Dabur Gulabari Moisturising Lotion is formulated to lock in moisture so that it doesn't evaporate and keeping the skin nicely hydrated.
Take the overnight cure
Make you skin feel markedly different the next morning, with a proper night care skin regimen. First, soak in a lukewarm tub almost to the point where your fingers shrivel up like prunes. Your skin will be fully hydrated. Get out of the tub and pat yourself semi-dry, then apply a layer of oil. It doesn't have to be elegant, expensive oil; Crisco shortening is one of the very best, because it is solid and you can slather on a thick layer. Then put on your pajamas and get into bed. It's a little messy, so use old pajamas and sheets. Follow this skin care tip and you'll really see a difference.
Don't Forget the dry spots
Time and again, the very driest of dry skin that occurs on your cheeks, heels, hands, and elbows goes unnoticed. Be sure not to skip those problem areas, seal in the hydration with Dabur Gulabari Moisturising Cold Cream. Wear gloves to bed over nicely creamed raw, sore hands. Wear socks over your cracked heels. And wear a long-sleeved pajama top or T-shirt with snugly fitting sleeves over chapped elbows. By keeping these dry spots all covered the moisture will be locked in, making the skin healthy and supple.
With those dry skin care tips, it's a wrap! If you have home remedies you follow religiously for this skin type, do share it with us in the comments section. Also read on
how to get fair skin
naturally.
---
*
Fields are required. Make some cool noise, please don't spam and your voice will be heard.
Was this Article helpful?