5 Effective Homemade Packs To Reduce Facial Hair
5 Effective Homemade Packs To Reduce Facial Hair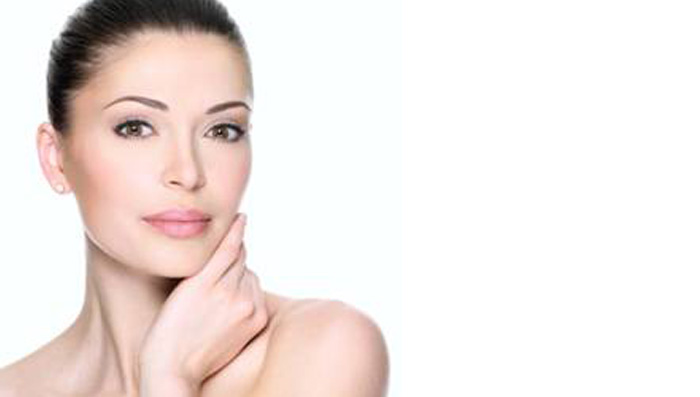 Facial hair causing regular embarrassment? Remove facial hair naturally, without any side effects and add a natural glow to your face using these
natural skin care tips
and homemade packs.
Homemade pack using turmeric:
Mix equal amounts of chickpea flour and turmeric and then add some Dabur Gulabari Rose Water to it to make a thick paste. Apply it to the problematic part of the face and leave it on until it dries fully. Dip a cloth in warm water and use it to rub off this face mask – you will find that along with the besan mixture, your facial will also be visible lightened.
Homemade pack using sugar:
Take about a tablespoon of sugar, add in a teaspoon of honey and a few drops of lemon juice; heat this mixture lightly or microwave for about 3 minutes and mix to make a smooth paste. When the paste is still slightly warm, apply it to the part of the face from where you need to pluck the hair. Cover the area with a strip of cloth and immediately pull the cloth in the direction opposite to that in which the hair is growing. After the hair removal, place ice cubes on that area so as to reduce redness.
Natural skin care tip using egg:
Take the white of one egg, add in 1 tablespoon of sugar and half a tablespoon of corn flour. Beat to make a smooth paste and apply this to the portion of your face that has unwanted hair. Once it dries, it will take on the appearance of a thin mask covering your face; all you have to do is pull it off firmly and the hair will get pulled out, too.
Homemade pack using honey:
Combine 1 part fresh lemon juice and 4 parts honey and mix well. Then, soak a cotton ball or pad in the mixture and rub gently over the unwanted facial hair for about 10-15 minutes. After half an hour, rinse the face with warm water. In order to see a noticeable effect you should repeat this process at least twice a week. Read more about how to get white skin using honey.
Natural skin care tip using turmeric:
Fem Turmeric Herbal Bleach which is inspired from homemade pack of ubtan gently bleaches your skin, removes dead cells, sun tan and lightens skin tone. Use it once in 21 days to free yourself from visible facial hair and many other skin problems such as blackheads, tanning and effects of pollution.
Make use of these natural skin care tips and say goodbye to facial hair. Don't forget to tell us if these tips worked for you.
---
*
Fields are required. Make some cool noise, please don't spam and your voice will be heard.
Was this Article helpful?