Say Goodbye to Skin Dullness With These Amazing Home Remedies for Glowing Skin
Say Goodbye to Skin Dullness With These Amazing Home Remedies for Glowing Skin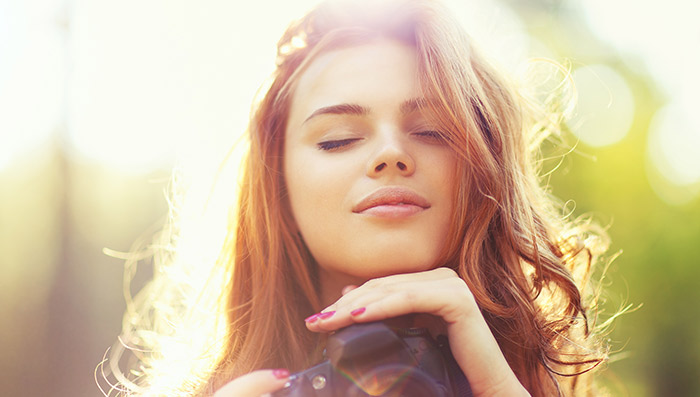 Does it ever happen that you look in a mirror and it get disheartened to see your skin dull and lifeless? Dull skin is a sign of poor skin health and it'll make you look sick and older than you are. We all are tempted to use pricey skin products against
home skin care remedies
only to obtain fast results. These products contain chemicals that brutally take away glow and radiance, away from your skin. So think before you stock up those expensive and promising skin products.
With today's lifestyle, how your skin changes has a lot to do with your habits and surroundings. You might not even know that something you casually do every day unknowingly harms your skin. Our skin is assaulted by a number of factors daily and yet it stands strong to most of them. However, it is important to inculcate good skin care habits giving it the same amount of attention and care.
Dull Skin Causes:
There are different way through which dull skin can be renewed and brought back to glowing life. Remember, that beauty and skin care go hand in hand. Before we tell you what magic can bring back your vibrant skin and fading confidence, you must know what all takes it away. Read up, especially if you want to flaunt your fabulous self with confidence:
Sun Exposure:

This is by far, number one skin damaging element. Moving in and out sun is a daily affair and no doubt, it cannot be avoided. But one can avoid damage to skin from harmful ultra violet sunrays. Long duration of exposure to sun is very harmful for skin and causes many problems such as skin redness, itching, dullness, darker skin tone and many more. Hence, to avoid these major skin damage factors, it is always recommended to use sunscreen lotion or cream before moving out in sun. Another good way of protection is covering as much as possible skin area with cloth such as scarf or overcoat while going out in sun. Know more on how to remove tan with home remedies.

Pollution and Dust:

Everyone has to move out of home and face the dust and pollution every day. The sad thing about this fact is that no matter how hard one tries, the dust and pollution will make their way to skin. The carbon monoxide which comes from the smoke of vehicles and the free radicals in pollution adversely affect skin. The regular dust and hundred types of tiny dust particles make their way deeper inside the skin layer and take away its moisture which eventually lead to dull and lifeless skin. The best way to protect skin from such damage is to avoid pollution as much as possible or use Dabur Gulabari Face Freshener whenever in contact with the dust or pollution. It will help you cleanse the skin as well as help you rejuvenate on a hot day in no time, anywhere.

Lack of sleep:

Skin is very delicate and sensitive part of human body. It requires as much attention and rest as other body parts require in routine lifestyle. Lack of sleep or proper rest makes skin restless and dull. The basic logic behind this reason is without proper rest and sleep, the essential nutrients and proteins don't reach skin, making it dull and lifeless.

Improper diet:

To stay healthy, skin needs proper and balanced diet. The diet must include proper amount of vitamins and proteins, which are responsible for healthy skin such as Vitamin A, C, E and many more. Lack of proteins in regular diet is one major reason why skin gets dull very quickly. Hence, it is important to keep a check on your daily diet chart and include fruits and veggies that are rich in proteins and vitamins. Some popular fruits good for skin are apple, orange, cucumber, carrot and many more.
Glowing Skin Home Remedies to Beat Skin Dullness
After discovering the essential factors that make skin dull, it is high time to shift focus on some natural home remedies for dull skin. So, here is the list of some amazing home remedies or tips for glowing skin:
Tamarind Power:

Tamarind is a great natural ingredient to bring back life to dull skin. Being rich in fiber, antioxidants and vitamins such as vitamin B and C, tamarind adds life to dull skin by making it soft and supple. And to get glowing skin with tamarind, one has to extract the pulp of tamarind and store it in a small bowl. Now with gentle hands starts rubbing the pulp over facial skin in circular movement. Do this practice for several minutes and then leave the pulp over skin to dry. After 15-20 minutes, rinse face with water and observe natural glow over skin. Feel the difference in radiance of skin and a new experience of refreshed skin after using this magical ingredient.

Tomato and Peach Story:

Tomato is a juicy tangy fruit which helps in cleansing and moisturizing skin. And on the other hand, peach is rich in antioxidants, minerals and vitamins, which adds glow and glitter to dull skin. To enjoy the benefits of powerful combination of peach and tomato, take juice of one tomato and add one mashed peach in it. Mix the ingredients well to obtain smooth paste and then apply it over skin. Let the mixture dry over skin naturally for few minutes and after that use cold water to rinse face.

Yogurt Magic:

The main issue which has to be addressed in dull skin is moisture and cleansing. And for both purposes, yogurt is a healthy and ideal ingredient. Yogurt has the strength to make skin smooth, soft and silky. Also, it has some great bleaching properties, which helps in enhancing the skin tone. The best of using yogurt is to make a pack of yogurt with several other natural ingredients. To prepare the pack, take half portion of banana in mashed condition, add one tablespoon of yogurt and half tablespoon of honey to it. Apply the prepared pack over facial dull skin and let it work over skin for 15-20 minutes. After this, use normal water to clean face. You could also try Dabur Gulabari Rose Water to clean your skin.

Sugar and Honey:

The very first thing to be addressed in case of dull skin is the layer of dead skin cells. Dead skin cells layer is major contributor in giving dull appearance to skin. And to remove the dull skin layer, exfoliation is the best practice. To exfoliate skin naturally, the combination of sugar and honey is best. Just take a tablespoon of honey and add little bit of sugar granules to it. Mix both ingredients well and then rub skin gently to exfoliate the dead skin cells layer. After the practice of rubbing of skin, leave the mixture to rest for few minutes. And at the end, use cold water to wash skin. Use this mixture once in a week to get rid of dull skin. And if the skin is too sensitive then follow the remedy moderately.

Lemon Mask:

One major reason that makes skin dull is sun exposure and tan over skin. And to get back the glowing fair skin lost due to excess of sun exposure; using lemon is the ideal shot. Lemon is rich in antioxidants which are good for skin and works as skin lightening agent. Simultaneously, the purpose of removing sun tan also gets resolved. To use lemon in best way, just squeeze out the juice of one lemon piece and use a cotton ball to dab it over facial skin. Apply the juice evenly over facial skin avoiding skin near eyes. After the application of juice, let it sit over skin for 15 minutes. And to clean face, use normal water. Remember not to use any soap to wash face after application of lemon pack and avoid going out in sun immediately after removal of lemon pack.
Repairing dull skin is not easy as the lost luster and amount of damage experienced by skin is very large. Small and routine roughs are easily tackled by skin but absorbing prolonged damage makes skin dull and lifeless. And obviously to reverse the effect of prolonged damage, the individual has to be patient enough to see desired results in skin by following home remedies. Remedies result could be slow but not harmful in any sense. So, if there is anything going wrong with skin in continuous manner then visiting a skin specialist is always advised.
Read Also-
Homemade Tips for Glowing Skin
Homemade Face Pack For Fair and Glowing Skin
How to Get Fair Skin In Summer
How to Get Fair Skin Naturally
Natural Bleach for Face
Homemade Remedies for Glowing Skin
---
*
Fields are required. Make some cool noise, please don't spam and your voice will be heard.
Was this Article helpful?