10 Ways To Stay Fresh During Summer
10 Ways To Stay Fresh During Summer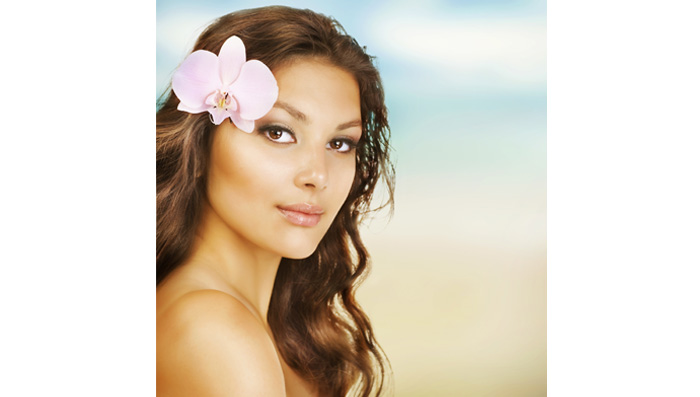 Summer's back and the mercury levels are about to touch newer heights with growing global warming. So before you get all sick of sweating through your clothes or making your hair frizzy due to the sweltering heat, here are some humidity-saving
skin care tips
and
hair care tips
that will help you stay cool and keep your cool.
Skin Care Tip Hair Care Tip #1 - Shower more than once a day. Wash your hair often. Wash your face often. Yes, the importance of cleansing regularly cannot be undermined. During summers, the accumulated sweat and oil can clog your pores and scalp, making it dirty and leading to pimples or hair fall. So make sure you use a good cleansing face wash every few hours and a gentle Vatika Premium Naturals Black Olive Almond Shampoo every other day. While bathing, start with lukewarm water since that helps in cleaning effectively and then switch to cold water in the end.
Skin Care Tip #2 – Most people think that it's ok to skip moisturising during summer. Allow us to break the myth – your skin needs moisture throughout the year. Yes, oily applications do feel icky in the heat, but the trick is to skip heavy moisturisers and pick a light water-based one or baby oil and rub it over your body right after you step out of the shower when your skin is still damp.
Hair Care Tip #3 – Hair on your face during summers isn't just irritating, it can also give you breakouts on your face. So make sure you style your hair such that its off your face and neck. Think buns and ponytails!
Skin Care Tip Hair Care Tip #4 – Summers = hydration! Be sure to sip water, juices and other liquids constantly to stay hydrated. If youre always on the move and stay outdoors, make sure you always carry a bottle of H2O in your bag.
Skin Care Tip Hair Care Tip #5 – Pick fresh fruit like watermelon, oranges, pineapples and strawberries that are refreshing and keep you hydrated. The antioxidants in fruits also help detox and keep your skin and hair healthy.
Skin Care Tip #6 – Body hair means added sweat. So make sure you wax or use an epilator for regular hair removal to stay fresh during the season.
Skin Care Tip #7 – When your skin feels parched and overexposed to the UV rays, try a homemade mask made of aloe vera and yogurt. All you need is: 2 tbsp of yogurt, 1 tsp honey and 6 slices of cucumbers chopped up. Now, mix up all the ingredients in a bowl and set it aside in the fridge for 15 minutes. Apply natural aloe gel on your face, followed by the mask, and finish with a cucumber slice on each eye. Keep the mask on for around 15 minutes and wash it off with Dabur Gulabari. If you have dry skin, you could add an extra tsp of honey and if you have oily skin, add a few drops of fresh lime juice. Your facial skin will be left hydrated and fresh!
Skin Care Tip #8 – Never, ever leave the house without sunblock! For sensitive skin types, SPF35+ is a good idea. Always remember to apply it sunscreen 20 minutes before you step out of home and reapply every couple of hours.
Skin Care Tip #9 – If your skin looks dull and tanned due to the summer sun, use a herbal no-ammonia bleach from Fem Fairness Naturals range of bleaches to remove the tan and keep your skin smooth and glowing.Also read more about how to remove tan with easy home remedies.
Skin Care Tip #10 – Always carry a small bottle of Gulabari Rose Glow Face Cleanser in your bag to keep your cool, on the go! Click to learn more on how to make your skin fair in summers and how to get fair skin naturally.
---
*
Fields are required. Make some cool noise, please don't spam and your voice will be heard.
Was this Article helpful?