Olive Oil Benefits for Hair Loss
Olive Oil Benefits for Hair Loss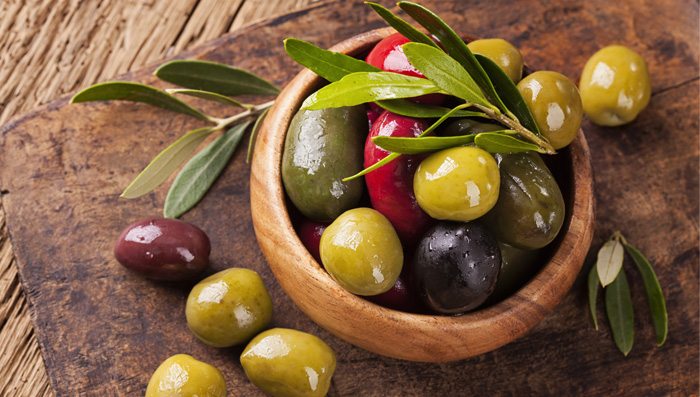 Are you the type that has always dreamt of thick, luxurious and healthy tresses, but when you look at your mane, you turn your eyes away? Not anymore! It's time to change that with Dabur's first ever olive oil that takes care of all your hair needs and problems. Its high nutritive value has made even the Egyptians use this extensively. So why not enjoy the benefits yourself? After all, it's not called the miracle product for nothing!
Dabur Vatika Enriched olive hair oil isn't as sticky as compared to most of the other commonly used oils due to which it can be rinsed off easily. This is the reason olive oil has been recommended by many hair care experts and professionals as one of the most promising products and even a one-stop hair care solution. Olive oil is packed with various vitamins and fatty acids that give your limp thin hair enough bounce and body to make them appear voluminous. It also nourishes your hair from roots to the tips, resulting in stronger, longer hair with lesser splits ends.
Here are some of olive oil benefits for hair fall which can be combined while using Dabur Vatika Enriched olive hair oil
Hot oil massage

If you are thinking on how to reduce hair fall, first make sure that you give yourself a hot oil massage using Dabur Vatika Enriched olive hair oil. With the capability and goodness of highly nutritive olives, it boosts the strength of your hair roots, reducing hair fall by 50% and thereby proving to be an efficient hair fall control ingredient.

Hair mask

Just like your skin needs face masks and packs to rejuvenate itself, your face needs to quench thirst too. So how about a deep conditioning hair mask? To prepare a hair mask you will need half cup of Dabur Vatika Enriched olive hair oil and a half a cup of honey (you can change the quantity as per your hair length). Apply it on your hair and scalp, keep it on for an hour and wash it off with a mild shampoo and experience soft silky hair. Take this hair care tip as one of the best and most effective one out of all the home remedies for hair fall. It really works!
Just like the honey mask, you can also prepare a hair mask loaded with nutrients by mixing Dabur Vatika Enriched olive hair oil and a mashed avocado. Avocadoes when applied along with olive oil become even more effective and give a radiant shine once you wash off your hair. The antioxidants and Vitamin E ensure that your hair is protected from premature graying and breakage.
The other Olive Oil Benefits for Hair Fall
Why just for hair, you can use some olive oil for combating dryness on your knees, elbows and other dry body parts too. Trust us, olive oil heals and takes the dryness away. If you have stretch marks and other skin marks/blemishes on your body that make you conscious while wearing certain outfits, then try massaging olive oil every day without fail to see a difference in your skin tone and texture.
Lastly, if you have any hair related problem, drink enough water, follow a healthy diet and leave your hair problems to be solved by olive oil. Let this miracle oil transform your hair into smooth, silky and bouncy tresses. And remember to never lose your head over hair fall! .Read more tips on how to stop hair fall immediately and home remedies for hair fall.
Also read
Long And Strong Hair Tips

​​​
*
Fields are required. Make some cool noise, please don't spam and your voice will be heard.
Was this Article helpful?