How to Take Care of Coloured Hair- 5 Steps
How to Take Care of Coloured Hair- 5 Steps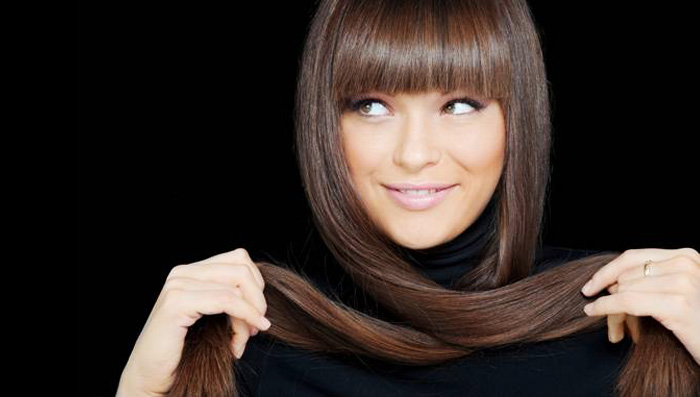 Hair colour is popular across all age groups. While youngsters choose to look cool with bright hued highlights, the not-so-young choose to cover their greys with a touch of style. But post colouring, your tresses never look the same. Dry, damaged, limp, unhealthy is how your hair looks and then there's hair fall as well. Fret not! Colour isn't a big no-no, but post-colour hair care is a big yes! Follow these hair care tips if you have colour treated hair or wish to get your hair coloured.
Oiling Remember, your mother always asked you to oil your hair. And you never listened. But if you have coloured hair, you'd better! Colour treated hair tends to look really dry, so oiling is really important to nourish your scalp, and make your hair strands look healthy. Our hair care tip is to choose the non-sticky hair nourisher -Vatika Enriched Olive Hair Oil or if you naturally have dry hair, opt for a richer oil like Dabur Almond Hair Oil.
Colour Protection Coloured hair needs special products that protect the hair and prevent colour from fading. There are special products designed for colour-treated hair and they help prevent the colour from fading out. Choose a gentle shampoo like Vatika Premium Naturals Lemon & Henna shampoo that is enriched with henna – a natural hair colouring agent. Also, for rinses, avoid hot water and wash hair using cold water only. It helps in preserving the shine.
Deep Conditioning Like oiling, post washing/shampooing, your hair needs a generous dose of conditioning. Always make it a point to follow up shampoo with a rich conditioner, hair mask or leave-in serum to maintain the moisture balance. This is an important hair care tip.
No Styling Since coloured hair tends to get drier than usual, why make the moisture disappear with heat styling? Steer clear from blow drying, hair irons, curlers and styling products with alcohol. Instead, try air-drying and go for this hair care tip – dress up your hair with pretty accessories to create statement hairdos.
Hands Off When you get a cut and colour, it's only human nature to constantly admire it and touch it. So it may come across as a surprise when we say that touching is not ok. Because touching doesn't just make your hair dirtier, somewhere down the line it also messes with your scalp. So keep your hands away!
The healthier your hair, the longer the colour will last. So remember all the hair care tips mentioned above and ensure your hair gets adequate TLC – regular cuts to trim split ends, timely root touch-ups to maintain the colour, hair washes twice a week to keep the scalp clean and oiling every week to keep the hair nourished. Also make sure you drink a lot of water – you and your hair need hydration. And last but not the least, follow another hair care tip if you want to save your hair from the hot sun, cover up your head with a large hat or a scarf – your hair will thank you.
*
Fields are required. Make some cool noise, please don't spam and your voice will be heard.
Was this Article helpful?