How to-Celtic Knot Half Updo
How to-Celtic Knot Half Updo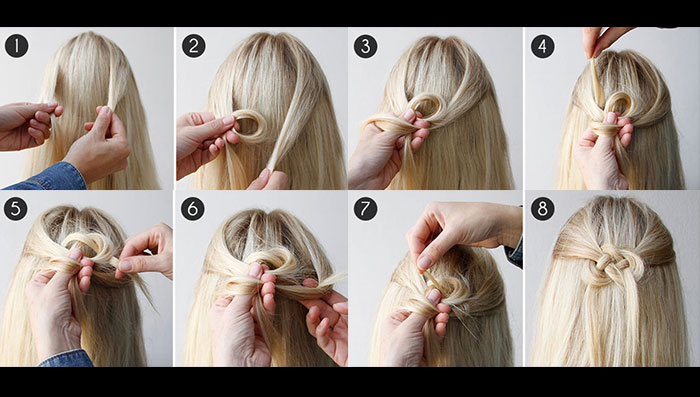 Celtic knot half updo is an incredible hairstyle for a Sunday brunch or a day wedding. Even holidays would love this hairstyle on you. It is elegant, exquisite and simply ravishing. Enjoy this look with today's hair care tip.
Preparation:
To make this hairstyle, you'd need some oil, bobby pins, comb, hair spray and some patience. Well yes, sometimes patience is the only way to hairstyles which look best. But we promise you that you'll get a hang of it in a few attempts.
Apply some Dabur Amla Hair Oil on your hair and comb it properly so that it is smooth and straight. Now follow the instructions as given below to give yourself the perfect celtic knot half updo.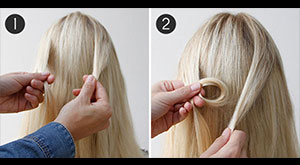 Pick up two pieces of hair, one on each side. Make sure they are long enough to create the knot.
Make a loop with one of the pieces of hair.



Take the other piece of hair and cross it over to the other side.
Pull the hair under the looped strand.



Now pull the hair through the loop as shown in the picture.
And thread it under the strand on the other side.



Now pull the hair through the loop again as shown in the picture.
Pull the ends of the two pieces of hair and you will see the Celtic knot take its shape. Pull on it to make it even and if you want more volume. If you have shorter hair or if you're worried it won't hold all day, secure the knot with some bobby pins.
We hope that this hair care tip will inspire you to weave your hair into this hairstyle, which looks like it's straight out of a fairytale. Enjoy the look and watch as everyone gets bowled over by you. Do tell us if you got any compliments in our comments section.
*
Fields are required. Make some cool noise, please don't spam and your voice will be heard.
Was this Article helpful?