How Damaged Is Your Hair?
How Damaged Is Your Hair?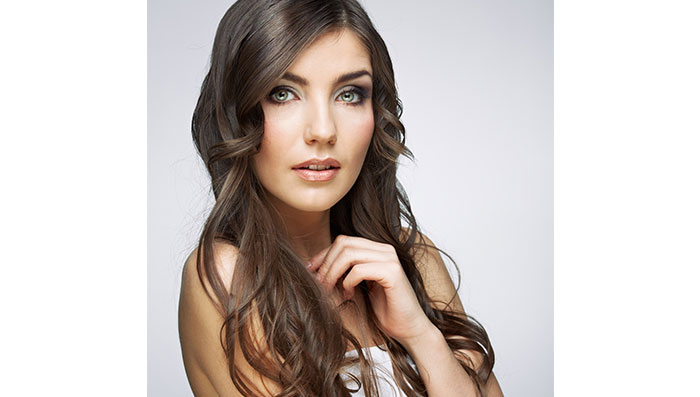 Have bad hair days happening way too often? Apart from those rare days when you hit the salon and come out looking like you were a part of a glam TV commercial, most of us have lacklustre hair that we conveniently hide in a messy bun or a simple ponytail. But let's face it, we all have hair fall, we all have hair that looks dry and damaged and far from commercial-worthy. And at some point in life, we stop lusting after gorgeous hair and settle to the fact that we have to live with hair damage. Let's not get started on how untrue it is, because damaged hair isn't something you've got to live with. Let's find out how damaged your hair is in the first place by asking yourself the following questions and then look at some
hair care tips
to undo the damage.
Describe your hair
How often do you trim your hair?

Once a month
Twice a year
Never

How often do you wash your hair?

Every day
Twice a week
Once a week

How often do you use styling tools?

Never
Only on special occasions
Every time I wash

How often do you go for a deep conditioning treatment?

Once a week
Not often
Never

Run your fingers through wet hair and tell us what happens?

It's a smooth run
My fingers get stuck in the tangled ends
My fingers are left with broken hair strands

Do you eat healthy for your hair?

Yes
No
I don't think about my hair when I eat
If you've picked the first option for most questions, your hair gets adequate amount of TLC, if you've mostly picked the second option, you could do with some more hair care and if you've gone with the last option for most questions, your hair couldn't be more damaged and you could definitely do with some help, so here are a few handy hair care tips for you to follow. As you can make out from the questions above, the first answer is the recommended hair care tip. So make sure you trim your hair every six weeks to remove
split ends
. Wash your hair 3 times a week using a good gentle cleanser – don't overdo the shampooing, that robs your hair of the natural oils. Don't skip the conditioning, even if you have an oily scalp your hair needs it. For dry scalps, hot oil massages prove to be a more effective hair care tip. Avoid heat styling as much as possible, it may give you instant glam results but in the long run it just makes your hair dull and causes premature greying. Don't comb when your hair is wet, it causes more
hair fall
. Don't tie your hair too tight either. Eat a balanced and healthy diet, drink enough water, and your hair will look healthy as well! Read more
long and healthy hair tips
at our blog.
​​
*
Fields are required. Make some cool noise, please don't spam and your voice will be heard.
Was this Article helpful?