Skin care tips Get Soft Feet with Lemon and Yogurt
Skin care tips Get Soft Feet with Lemon and Yogurt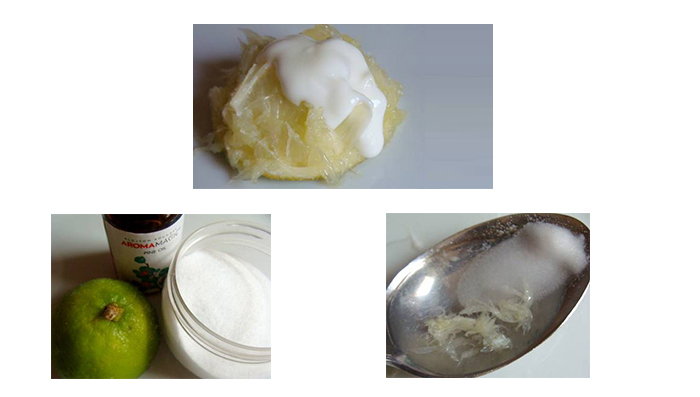 Skin care is a never ending routine in our life. Do you agree? You have to Oily skin, dry skin, combinational skin, and even normal skin needs caring, all in different ways.
Now, Skin care tips aren't only related to facial skin. The skin in our entire body needs attention.
Today let us talk about Skin care tips for our feet. Had a look? How does it look? Mine is crack-free. Thank God!!! But there is more that puts an end to my thanks giving. My skin near the sole is super dry. The skin around the nails is also dry. The skin at the heels is sort of dry and looks rough and whitish. The only relief is that there is no cracks and pointy skin flaking. I will share my favourite Skin care tip to get soft feet using a homemade skincare recipe -
How do I care for my feet?
Dry skin means it needs moisturizing. And my ultimate agenda is to moisture my feet. Before just smearing loads of moisturizer on the feet, here is something I want to share that I do on a regular basis.
You will need,
Half lemon,
Two spoon thick creamy yogurt,
2 spoon table salt.
Pine oil (I use Aroma Magic Pine Oil)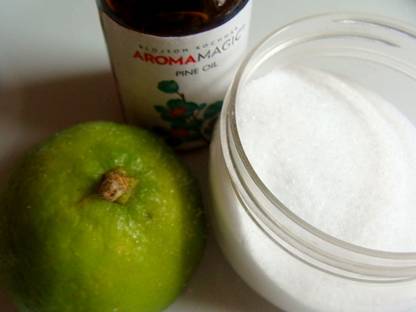 3-Step Foot Care: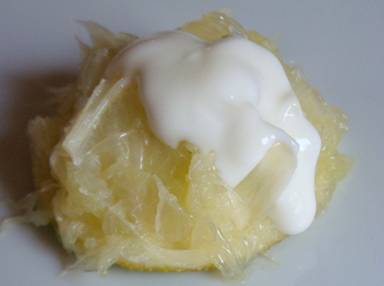 Step 1:
Squeeze lemon juice into a bowl and keep aside.
Now turn the lemon peel inside out.
On this over turned lemon peel, drop one spoon yogurt.
Spread it all over the peel.
This is our tool to massage throughout the foot.
Rub the yogurt smeared lemon peel on your foot including heels, in between the toes, and also on the nails and nail corners.
Carry on the rubbing for at least for 5 minutes to both the feet
Step 2:
Now to the same container where you collected lemon juice add free running table salt.
Also add few drops of pine oil.
Now take about 2 or 3 mugs of hot water in a tub. The tub should be such that it should hold water to immerse your feet.
To the hot water, add the mixture of lemon juice, table salt and pine oil.
Sit down freely with both your feet immersed in the hot water.
Stay until the water loses its warmth.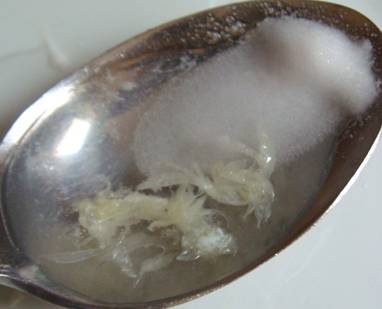 Step 3:
Ingredients list says 2 spoon of yogurt. In Step 1 you have just used 1 spoon. So the remaining yogurt comes to use now.
After you pat dry your feet, apply a thin layer of yogurt to your feet and leave.
Wait on for 10 minutes before you rinse off.
Pat dry. Do not use any soap or liquid washes on your feet for the entire day.
These Skin care tips are not for exclusive moisturizing but also to maintain the health of the skin of the feet. This prevents from any infections or skin irritations. Also helps if there is any problem with the nails and even yellow nails.
Follow with your favourite body moisturizer after this cleaning routine and slip into your socks or slipper. I will recommend Dabur Gulabari Moisturizing Lotion for intense moisturization.
I hope these skin care tips were helpful.
---
Categories
Blogger Profile
Blog Archive
Was this Article helpful?