Homemade Recipe for Skin Lightening with Lactic Acid
Homemade Recipe for Skin Lightening with Lactic Acid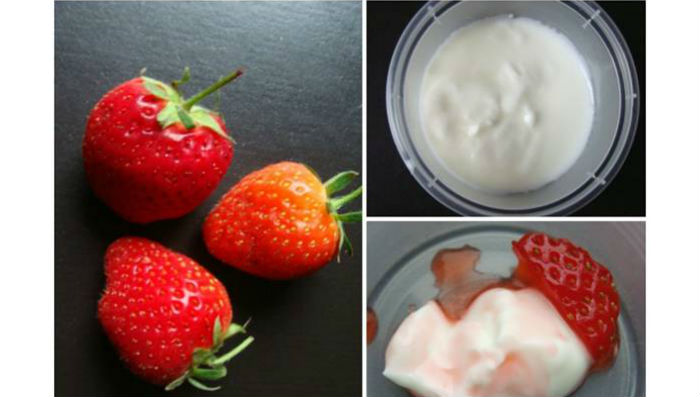 There are lot of beliefs associated with homemade remedies. It is cost effective and efficient on skin too.
Even skin tone represents healthy skin. The pigmentation, blemish marks and acne spots needs to be lightened to achieve clear and lightened skin.
Lactic Acid is the one remedy that is widely used for skin care and other treatments. Lactic acid is highly useful as a pro-biotic in anti-acne treatments.
Skin lightening treatment always calls for lactic acid. It is also a bleaching agent to reduce hyper pigmentation. Lactic acid is the perfect exfoliating product for mature skin. Since regular scrubs can cause more wrinkles on adult skin, lactic acid is the safe bet. The wrinkles also get treated with lactic acid facial masks.
Where to find lactic acid products? It is simple, see through your kitchen shelves. The best known ingredients are yogurt and sour cream. These are high in lactic acid and skin nutrients.
You can make cleansers, exfoliate skin, facial masks, facial peels, all using yogurt or sour cream on your own.
Here we share with you a simple facial mask for skin lightening.
Ingredients:
one spoon of sour cream or yogurt,
one spoon of crushed strawberry or its juice.
Method of preparation:
Mix strawberry and sour cream (or yogurt) together in a bowl. Leave it for 10 minutes to settle down and blend well. Then your homemade lactic acid skin lightening mask is ready for use.
How to use lactic acid for skin lightening:
As face wash: Use sourcream or yogurt directly on face and use as a regular face wash. Wash with warm water and follow with rose water. You may dab few drops of Dabur Gulabari Rose Water on your face and neck with cotton.
As cleanser: add dots of the homemade yogurt-strawberry mixture around your face and neck. Rub with finger tips with massaging motions. Then remove with wet cotton pieces.
As facial mask: Apply a thick and even layer of prepared lactic acid and strawberry face mask. Completely cover the face and neck. Leave it for 15 minutes and wash. You can follow up with your favourite daily lotion.
Yogurt leaves the skin glowing and lightened. It gives a bleached effect to the skin. For a bleaching product, you may try Fem Saffron Bleach with the goodness of saffron and milk. It also aims at giving your even tone fair skin.
---
Categories
Blogger Profile
Blog Archive
Was this Article helpful?