Amla best ingredient for hair care
Amla best ingredient for hair care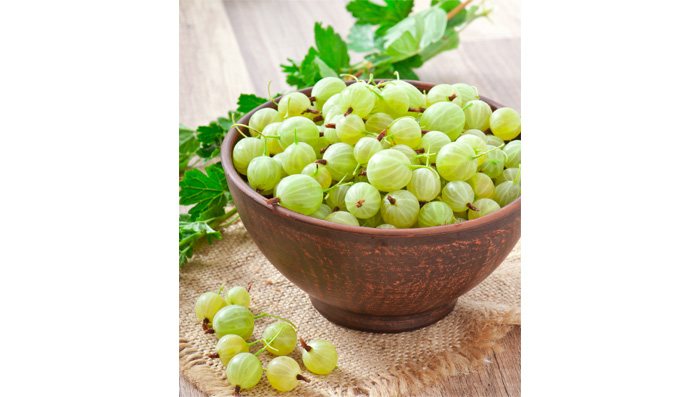 Amla is an age old product. Its benefits and usage dates back to history. Amla oil is the most common way of using Amla for hair. This is usually considered a product that promotes hair growth. Amla is also an agent to fight dandruff, scalp irritations, scalp infections, grey hair, and conditioning.
Basically, Amla means hair treatment and is suggested at every point of hair care tips. It has various other health benefits too.
Why should you introduce amla in your hair care:
On a general note Amla is always pictured as a best friend of hair. This is because of the power in it to treat every major or minor hair problem that occurs.
Amla fixes dandruff:

Amla is a natural hair conditioner and it has great amount of anti-dandruff properties. Using amla powder or freshly crushed amla in your hair pack helps fight dandruff.

Amla reduces hair fall:

Amla hair oil is targeted to reduce hair fall. It gives strength to the hair strands and add to the volume. Applying Dabur Amla Hair Oil regularly is very beneficial to promote hair strength and hair growth.

Amla prevents grey hair:

Introduce amla in your diet. This is a great source of vitamin C which has innumerable health benefits. When consumed in empty stomach the benefits reaped are very high. Hair reaps benefits too.

Amla nourishes hair from root to tip:

Amla commonly known as Goose Berries are natural conditioner and gives shine to the hair without any added effort. Especially Amla oil nourishes the hair and prevents split ends. For the shine and lustre in the hair, apply Dabur Amla Hair Oil, massage onto scalp, leave overnight and wash the next morning.

Amla treats dry itchy scalp:

The dryness and itchiness in the scalp can create various other problems. There could also be infections in the scalp. Amla is the best solution for itchiness of the scalp. Amla helps in healthy being of the scalp and allows the scalp to breathe freely.
How to use amla for hair care at home:
When there are so many reasons that can easily convince anybody to use amla for better being of hair, here are few ways in which you can use amla for simple hair care at home.
Amla Hair oil:

Simple and easiest way of using amla oil is buying a bottle of Dabur Amla Hair Oil which is easily available. Apply on scalp and hair and massage for a relaxed feel.

Make your own amla hair oil:

You will need dried amla pieces. Dried amla is available in ayurvedic stores. Drop few pieces in to coconut oil and warm slightly. Leave the pieces in the coconut oil. They tend to settle below always. You can easily use the oil for hair treatment.

Amla Juice for hair:

Crush fresh amla and squeeze out the concentrated juice. You may also grind the pieces of gooseberries and strain out the juice. Mix amla juice with lime juice and apply to the scalp. Allow for one hour and wash. You can also add the juice to make a hair rinse.

Amla hair pack:

Amla powder, amla juice, dabur amla hair oil all mixed together becomes a power house of amla hair pack. Apply on scalp and hair. Leave for some time before washing.

You can also mix freshly crushed amla along with henna powder and lime juice to make a hair pack.

Or use the readily available amla powder in combination with other hair care products to make a thick consistency hair pack
On a concluding note, if you have not tried amla for hair care so far, begin it the right away. For an easy start, use Dabur Amla Hair Oil and begin your journey of amla hair care.
---
Categories
Blogger Profile
Blog Archive
Was this Article helpful?