Know How to Bleach Face with Natural Ingredients
Know How to Bleach Face with Natural Ingredients
08 August 2017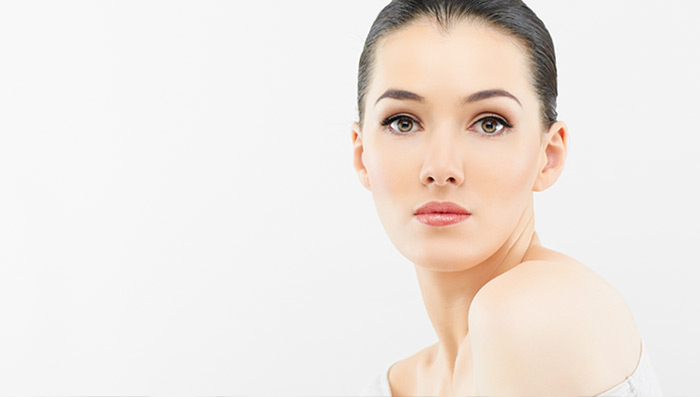 You thought that it was 'simple' right! People start caring about getting fair suddenly whenthey realize they are getting darker day by day. In spite of trying all the expensive products like
skin lightning cream
, lotions, facial cream,
skin bleaching cream
and many more all the time, majority of peoplefail to get desired results. One feels cheated and fooled after trying so hard with such expensive products and off course after spending hell lot of money. All such thing happens because one believes that getting fairer skin tone is as easy as it is shown in the commercial skin product advertisements. But of course it is much more complicated than that, because darkness is always on the fast move than how & what we react to the 'light' in our lifestyle.
For beautiful & radiant skin, the very first thing you have to do is – Stop looking for latest medical treatments of pimples, scars, dull & dark complexion, skin rejuvenation, wrinkles and anything else what you may think of! Stop watching those advertisements and avoid the lanes of best skin care clinics. These days, there are too many doctors who are experts and maybe the real professionals,but here everyone is focusing upon making lots of money!So you must stay away from the cage, the modern artistic doctors are creating every minute. They may guarantee fairness and much more than that is possible too, but remember everyone doesn't have the big bag of money to spend on it.
There are natural home remedies which will be more beneficial and onedoesn't need to spend a percent of the money, one would have ended paying at the skin care clinics or for the
best skin lightning cream
. And, god knows, how many sittings one has to showcase at those crowded clinics!
When it is about home remedies, please note in advance that, these should be simply implemented into your daily lifestyle! One must understand this –
Start a remedy today, till the period of a month or some days. And must continue…
The home remedy should be exercised, practiced or implemented for the 'forever' time period.
Home remedies don't charge you any money. You will find it out just after some days.
Another fairness secret is very simple! As the Dalai Lama said, leave your bed as early as possible just like you are leaving your old dirty shoes and switching to a new pair." It will give your body fresh energy which is as much important as it is to get into the fairness. One must learn that it is very important that how good and what they feel about their own personality and beauty. The happy faces are always glowing and this will simply create a radiant shine on face. And, when your glow increase, you appear fairer.
After getting up, straightaway go to the kitchen and get the lemon and the warm water together as a daily routine. It works so well, said by everyone! It helps in clearing your stomach and the oxidants, antioxidants and the acids and much more thing. It is so natural that you will feel the results just after a week or 10 days. Remember, not a day, you can miss this glass of warm lemon water as soon as you leave your bed and if it is early morning, then it is much better because the next step is following to it.
Exercise is the next step which can also be categorized as a natural home remedy for people. The game of breathing in and breathing out is what one has to look at! It gives energy to live the happy life and this glow makes a person shinning and fairer all the time.These skin fairness tips are for both the genders as anyone can use natural benefits. Everybody must take care of their face; keep washing it, if you are in & around the city pollution. Remember not to touch the face at times when it is not necessary. One has to become conscious about this thing because this is the key!
After bringing such small changes in daily lifestyle, it is sure that an individual is going in the right way to achieve fairer skin tone. But at times, there is urgent need for instant glow and the ladies have to rush some parlor or salon for the purpose. In spite of going by the conventional idea of going parlor, one should do something different by searching
how to bleach face
with some natural ingredients at home. Nature has tremendous powers and magical ingredients that could bless the skin radiance, glow and even fairer looks. And the most amazing thing about natural ways is it won't disappoint and cheat its followers. One could also use some natural bleach such as
Fem Fairness Naturals Saffron Cream Bleach
available in market, which doesn't come up with any ammonia or chemical addition to bring instant glow to skin. Off course, there is no match to nature power and that's why no more wait. Here is the list of natural ingredients that works as a natural bleaching agent over skin and gives fairer result in few days:
Lemons: The tangy citrus lemons are known as natural bleaching agent that has the power to lighten the skin after few applications. The high content of Vitamin C in lemons promotes the growth of new skin cells and helps in removing the old dead cells from skin. The usage of lemons is very easy, just squeeze out the juice of one lemon and apply it over facial skin evenly with a cotton ball. One can also add the power of turmeric to lemon juice and apply the mixture over face. Give the time of around 15 minutes to lemon juice to work on face and see the difference in skin tone after few applications. Remember not to go out in sun immediately after application of this ingredient. Using any sun protection cream could be a great idea in such situation.
Yogurt: Yogurt is an easily available kitchen ingredient and has great benefits for skin. The smooth and creamy texture of yogurt gives soft and smooth texture to skin and helps in changing the skin tone to a fairer complexion. Above this, the lactic acid in yogurt consists of bleaching properties, which makes it an ideal ingredient for skin bleaching. Application of yogurt is easy and could be rubbed directly over facial skin. To double the benefits of yogurt, one can add honey or oatmeal in the yogurt and apply it over skin. The mixture will work equally and even more perfectly than a skin bleaching cream.To let the yogurt or any mixture of yogurt work well over skin, keep it over skin for about 20 minutes or more and wash face in the end with normal water.
Oranges: The major vitamin that works in bleaching or making the skin tone lighter is Vitamin C. And to tell how to bleach face at home, there could be nothing better than oranges. Oranges are rich in Vitamin C and drinking a glass of orange juice on regular basis could provide flawless skin to every individual. To bleach the skin with orange, one has to dry the peels of oranges for some time. After the peels get completely dried, grind it to make its powder. Now, take three tablespoon of yogurt and add one tablespoon of orange peel powder in it. Mix both the ingredients well and apply it over facial skin and neck. Let the mask work for 15 minutes and then rinse the face with normal water.
Aloe Vera Gel: Aloe Vera is a nature's repairing agent for skin and repairs the skin cells of every kind of skin. It resolves the issue of hyper pigmentation and helps in regaining the original skin color. Aloe Vera has a cooling impact over skin that leads toregeneration of skin cells and cleanses the skin pore. One could use Aloe Vera gel to remove dark spots and blemishes over skin. To use Aloe Vera for skin, squeeze out the gel of one fresh Aloe Vera leaf and massage it over skin directly. This would work as a great bleaching practice for skin sitting at home. There are some natural skin bleaches too which works great in cleaning the pore of skin and making skin oxygen rich. One fine example of such product available in market is OxyLife Cream Bleach, which removes dark spots, dead skin cells, sun tan and makes skin oxygen rich naturally.
Rosewater and lemon: Rosewater is popular ingredient in the world of skin care and remedies. It helps in cleaning of skin and making it soft and supple. And as mentioned earlier, lemons are good natural bleaching agent. Using both these ingredients together over skin will amazing glowing skin and more surprising benefits. To reap the benefits, take one tablespoon of Dabur Gulabari Rosewater or any homemade rosewater and one tablespoon of lemon juice together in a bowl. Now apply the mixed solution over skin in circular motion. And continue the massage for about 5-10 minutes. At the end, wash the skin with cool water.
The power of above natural ingredients is so effective that it could even beat the
best skin lightning cream
promises in few days. Hence, rather than rushing to parlor for some immediate wedding occasion or any special occasion, look over some how to bleach face methods over Internet and get instant glow sitting at home. And the first and last thing one should always keep in mind before following any natural remedy is to have faith on that path. Until unless an individual won't put their belief in the natural way of achieving fairness; they won't be able to observe the changes in their skin.
---
*
Fields are required. Make some cool noise, please don't spam and your voice will be heard.
Was this Article helpful?