Kick Off the Harsh Sun Tan with Home Remedies to Remove Sun Tan
Kick Off the Harsh Sun Tan with Home Remedies to Remove Sun Tan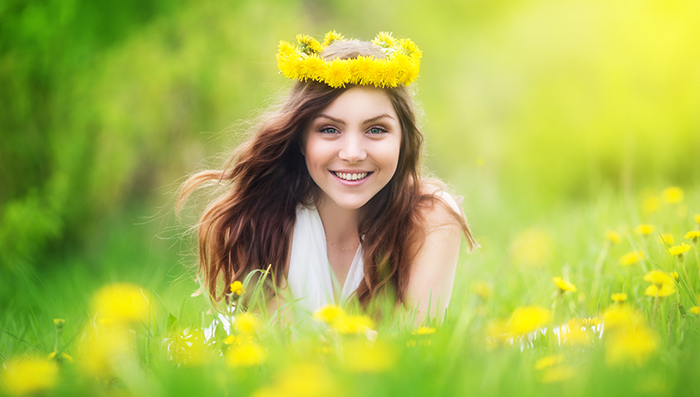 The only thought that worries women while going out in the daylight is the harmful sun. Every women loves her skin and don't want to lose the natural skin tone and shine. But alas! The world doesn't works on such rules and we have to get of home for work and other important things. So, the only last resort left with the women is to take the shield of sunscreen lotion or cream. But the mighty sun still manages to damage the skin somehow. Hence, one should keep some simple and common ingredients of home remedies to remove sun tanat home. By keeping the important ingredients at home, one could save their skin from plenty of harms of bright sunrays on regular basis.
Sun tan is a very common and almost unavoidable problem anywhere around the globe. As the day passes away and we our routine work, the sun tan increases with the passage of time by going out in sun. It's obvious that nobody would sit at home doing nothing to protect their self from suntan problem. There is lots of work even the domestic work also demands going out of home and buying small things every day. So, don't ever consider putting yourself in shade as the best protection from suntan. Go out and do the work, suntan could be dealt easily with skin tan removalremedies and solutions.
Before moving to the home remedies to remove sun tan,there are some precautions or one call it the reasons too, which leads to easy suntan. Some of the precautions to be taken before leaving out in sun are:
Covering up the skin: Generally, people have the tendency to move out of home without bothering about sun. And in summer it's obvious that everyone wears short and skin revealing clothes. Moving out in sun without covering skin is not a good idea at all. Try and put on some full sleeves shirt or overcoat and even try to cover the face with scarf while going out in sun.
Using sunscreen lotion or suntan protection cream: Another easy precaution one could take while moving out in sun is application of sunscreen lotion, sun protection cream or any best tan removal cream in your eye. Using a high SPF lotion or cream is also an effective method of suntan protection.
Minimize sun exposure duration: Nobody loves to be in sun in hot summers but there are situations that demand us to stay out. One thing that is in our hands is to reduce the time duration of sun exposure. Try to minimize sun exposure duration by staying in shade at outdoor locations. This will protect the skin from unnecessary heat and over exposure of skin to sun.
Taking de-tan wax pack: Various salon and parlor offer de-tan waxing pack in which the skin is waxed with de-tan waxing products. Waxing skin with de-tan pack on regular intervals will help in reducing the sun tan. One could also use Fem Anti Darkening Hair Removal Cream to take off the stubborn layer of sun tan from skin.
Check the skin tone at regular intervals: Keeping a regular check over the changing skin is very important. So, before it gets too late, start watching out the changing skin tone.
With the above precautions, it is clear that our small negligence and daily habits cause more damage to our skin. Hence, we should strive to take some precautions dedicatedly to protect our skin from harmful UV rays of sun. The Ultra Violet (UV) rays play a major role in damaging the skin and burning down the fair skin tone. So, try and follow the above mentioned precautions as much as possible for healthy and tan free skin.
Even after following the precaution or if someone has not paid much attention to sun tan till now can reverse the effect of sun tan through natural home remedies to remove sun tan. The remedies would not demand anything special or expensive from the store, all one need is just few natural ingredients near their hand. Some effective remedies to remove the mighty sun tan are as follows:
Cucumber and Rose Water:Cucumber is a watery veggie, which is also a good cooling agent. On the other hand rose water like Dabur Gulabari rosewater or homemade rose water helps in removing the blemishes over skin. One more thing needed in this pack would be lemon juice, which carries good amount of Vitamin C. Mixing all three ingredients that is one tablespoon lime juice, rosewater and cucumber juice in same quantity will make a good anti-tan pack. Applying this anti-tan pack over tanned skin area and keep it on for 10-15 minutes. Clean the face with cold water and apply the pack every day after coming back to home.
Honey and Papaya:Honey, the sweet kitchen ingredient has always been popular in our elder's talk for skin softening and moisturizing naturally. On the other hand the papaya enzymes are good for exfoliation, skin renewal and restoration of glow to the skin. The unique papain enzyme in papaya has great potential to remove sun tan and visible scars on skin. Also, the papaya has skin lightening agents and properties making it an apt ingredient for sun tan removal. To make an amazing honey papaya pack for suntan removal, take the pulp of half piece of papaya in a bowl. Mash the pulp properly and add one tablespoon of pure honey in the pulp. Mix both the ingredients to make a smooth mixture and then apply it over the tanned skin. Keep on the pack over skin for half an hour and then wash it off with normal water.
Turmeric and Gram Flour:Turmeric is considered the best and the oldest way to get glowing skin. But beyond that turmeric does many good functions for skin like skin tan removal, skin whitening, and many others. And to give company to turmeric, one more yellow ingredient named gram flour also known as Besan in Indian culture works great when combined with turmeric. Gram flour is a natural scrubber for skin, which is good for removing the dead cells of skin and skin exfoliation. To prepare the suntan removal pack of turmeric and gram flour, gather one tablespoon orange peel in crushed condition, one tablespoon milk, two tablespoon of gram flour, little bit turmeric and some cool rose water. Mix all the ingredients together in a bowl and apply the pack over facial skin. Let the pack dry over skin for 20 minutes and then remove the pack gently by massaging wet hands in anti-clockwise and clockwise direction. Using these pack alternate days will help remove the suntan easily.
Aloe Vera and Tomato:Aloe Vera gel is a star performer in removing suntan. In fact, various big brands use Aloe Vera gel content in their best tan removal creamto give effective results to the customers. Aloe Vera plant steroids works like magic in soothing the sunburn and suntan inflammation. And the tomatoes help in revitalizing and rejuvenating the skin from deep inside the layers. One hidden secret and ingredient used in the Aloe Vera and tomato face pack is red lentil (Masoor dal), which is a great tan removal ingredient. To use red lentil in the pack, soak around one tablespoon red lentil in a bowl of water for 20-25 minutes. After that make a rough paste of lentil and add one tablespoon of tomato pulp and aloe vera gel in it. The pack is ready to apply over facial skin and neck. To let the pack work, give 20 minutes and then clean the skin with normal water.
Almond Oil and Milk Powder:Even the kids know very well that almond is good for health and rich in Vitamins. So, how can almond stay behind in benefiting the skin with its rich vitamin source. And the milk powder enhances the skin tone and helps in reducing the harsh effects of suntan over skin. Make the almond oil and milk powder mask by taking one tablespoon of honey, few drops of Dabur Almond Oil and two tablespoons of milk powder in a bowl. Mix all the ingredients properly and then gently apply the pack over face and tanned skin area. Keep the pack over skin for about 20 minutes and then rinse off the skin with clean water.
Yogurt and Orange Juice:Yogurt is a natural moisturizer and bleaching agent for skin. Using yogurt on regular basis will keep the skin tan free and will give fair skin tone. And the juicy orange fruit carrying lots of collagen and vitamin C keeps the skin toned and supple. Mixing the orange juice and yogurt in equal quantity will give a great suntan removal pack. All you need to do is just mix both the ingredients properly in a bowl and then apply the mixture over tanned skin. Keeping this mask over skin for half an hour will help in reducing the suntan. To clean the skin, use clean water. Use this pack at least once in a week to clear off the tanning from skin.
Skin tan removalis a difficult and stubborn kind of skin damage that takes quick time to occur and long time to go away. Hence, one has to be patient enough while dealing with
sun tan removal remedies.
Nobody can achieve anything overnight, so don't give up after practicing once any home remedies to remove sun tan. Try and carry out any remedy for few weeks on regular interval to obtain good results.
Also read
Tomato Tan Remedies for Face & Skin
Home Remedies For Tan Removal On Face
Tan Removal Face Packs
---
*
Fields are required. Make some cool noise, please don't spam and your voice will be heard.
Was this Article helpful?