How to Make Your Skin & Face Glow at Home
How to Make Your Skin & Face Glow at Home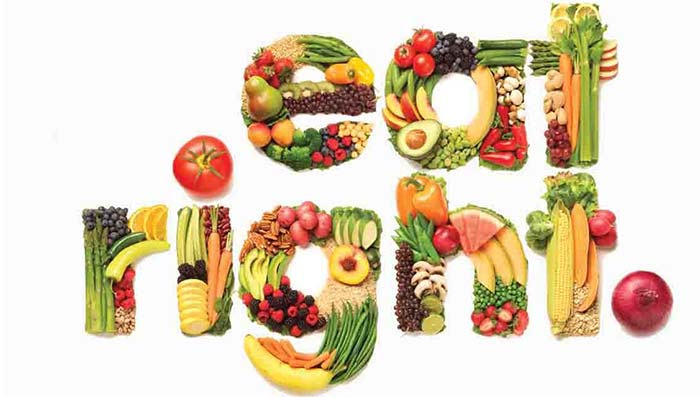 A glowing skin is the mirror to a healthy body. It not only makes you naturally beautiful but ensures you radiate a confident persona as well. A glowing skin is break-out free, relaxed and flawless. If you want to achieve it in 7 days, know how to make your face glow here:
Eat right to get glowing skin

Choose healthy fruits and veggies over greasy and fatty food and don't forget to include a necessary amount of protein in your diet. This will reduce break-outs and give your skin a healthy glow. You can include the following food stuffs in your diet:

Watermelon

Watermelons are heavy in carotenoids, which help to protect your skin from sunburn and make it glow.

Sweet potatoes

Sweet Potatoes are rich in beta-carotene and when ingested, are converted into vitamin A, a prime factor in keeping skin soft and radiant.

Kiwi

Any food with lots of vitamin C, like kiwi, oranges, and grapefruit, leads to flawless skin. Vitamin C stimulates collagen synthesis and protects against wrinkles.

Milk

Since it's an excellent source of calcium, milk leads to flawless and glowing skin, if consumed.

Nuts & seeds

Make sure you snack on some almonds or sunflower seeds as they contain anti-inflammatory and immunity -enhancing nutrients, including vitamin E, that help reduce skin flare-ups and that's how to make face glow.

Steam it up to get glowing skin


Pamper yourself by waking up to a steam bath every morning. Not only will this luxurious experience relax your mind and body, but its ability to cleanse pores will make you radiate from the outside too and answer your concern about how to make face glow.

Prevent acne before it starts

A red, scarred face would certainly not glow. Adopt the following habits to know how to make face glow:

Change your pillowcase every four or five days.

Keep your hands off your face.

Tie your hair back while you sleep.

Get your beauty rest.

Beat the sun to get glowing skin

Enjoy the summer sun but don't let it ruin your perfect complexion. Always wear a sunscreen and glam up your attire with a pair of sexy shades. You must also avoid peak afternoon adventures and practicing relaxation techniques. This is the best secret behind how to get glowing skin.

Pamper your skin to get glowing skin>

Wondering about how to get glowing skin? Exfoliate, moisturise, and indulge in products made from lavender, lemon, rose and cucumber to glow in the bright Indian sun. What you must not do is over-indulge in creams and oil based products. Your dedication towards a healthy skin care routine is sure to yield some stunning results. To learn how to make your skin glow, follow the given home-made skin care recipes:

Ice Cubes

Rub an ice cube on your face to improve the blood circulation. You can also put a few drops of your favourite moisturiser on the ice cube and massage it on your face. This will instantly freshen up your skin and give it an instant glow.

Papaya & Honey

Mix papaya pulp with a tablespoon of honey. Moisten your face and apply it for 15 minutes. Rinse thoroughly with cold water for instant glow.

Olive Oil

Take a few drops of olive oil and apply it on the cheekbones, where you usually put on the blusher. This will give your face an instant glow.

Turmeric

Take a pinch of turmeric powder and mix some lemon juice in it. Apply it on the face and let the mask dry before you rinse it off with ice cold water.

Lemon and Sugar

Mix sugar with lemon and olive oil. Olive oil will moisten your skin, sugar will remove dead cells and lemon juice will naturally bleach your skin and make it glow.

Use Fem Herbal Crème Bleach By Dabur

The simplest way to attain glowing skin is using the dermatologically tested Fem Herbal Crème bleach by Dabur. Safe on the skin, this unique bleach is a concoction of 16 herbs and is a sure shot formula for a wondrous glow.
Click here to learn more on
how to get fair skin
and
fairness face packs
for glowing radiant skin.
---
*
Fields are required. Make some cool noise, please don't spam and your voice will be heard.
Was this Article helpful?