How To Do A Facial At Home 5 Simple Steps
How To Do A Facial At Home 5 Simple Steps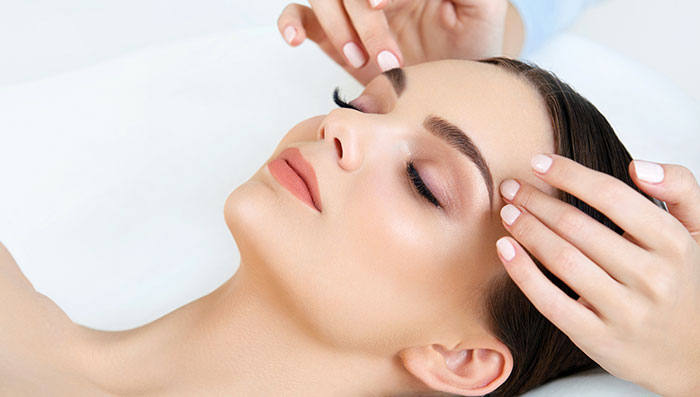 Changing seasons always do a number on our skin, however, a facial can help restore balance and give you a glowing complexion, no matter what the season! In addition to making your face feel clean and renewed, once in 15 days, a good facial helps to improve complexion and increase blood circulation resulting in a radiant
glowing skin
. So, before you start off, keep all the ingredients ready, tie your hair back follow these skin care tips/steps for a rejuvenated and healthy you!
Let's begin to learn how to do a facial at home with just 5 simple steps with the simple ingredients available at your house:
Cleansing
Begin by removing all traces of grime, dust or makeup using facial cleansers suited to your skin. You can dab some Dabur Gulabari Rose Water on a cotton ball and cleanse your face. It removes impurities and refreshes your face. Use it in circular upward movements and pat dry. Always make sure that you use an oil free cleanser for oily skin and a milky or creamy cleanser for dry skin types.
Exfoliating
Remove dry skin cells on the surface of your skin with exfoliation. Use any natural homemade scrub and massage gently in circular motion focusing on your forehead, chin and nose. Take a mildly wet hot towel to wipe it clean. Not only will this improve your skin texture but also reduce fine lines and wrinkles making your glowing skin much softer and younger.
Steaming
Get rid of toxins and impurities built up on your skin with steaming. Boil some water in a big flat vessel. Take a towel and form a tent over your head. Lean your face over the vessel and capture the steam. Take care not to go too close as it might damage your skin. Add a spoon of fresh rose petals to the boiling water to get a stimulating cleanse. Repeat the procedure for 10-15 minutes taking breaks in between. Finish off by splashing cool water on your face. You'll be left with glowing skin!
Facial Mask
Be sure to choose mask/packs according to your skin type. For oily skin, use mud/clay mask as it helps to absorb excess oil. For dry skin, use a hydrating mask or creamy mask and for sensitive skin use a light gel mask. Place cotton soaked in Dabur Gulabari Rose Water on each eye and relax for 15 minutes. After 15 minutes, wash with plenty of water.
Moisturizing
The last step is moisturizing the skin. No matter what your skin type may be, regular moisturizing is an absolute must for you skin. Moisturizer helps to protect your skin and making the texture soft, supple and hydrated.
So quit waiting in parlors, don't waste money on expensive facial treatments, just get started with the above skin care tip, give yourself a good and inexpensive facial at home and say hello to glowing skin!
---
*
Fields are required. Make some cool noise, please don't spam and your voice will be heard.
Was this Article helpful?