Tips on How to Become Fair Naturally
Tips on How to Become Fair Naturally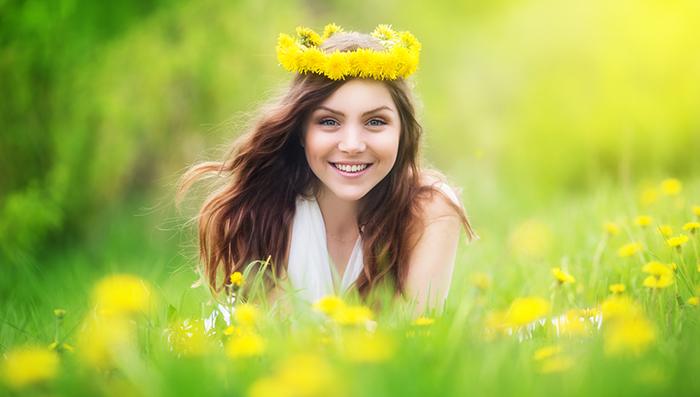 Skin is a delicate part of human body and it has to suffer different kind of damage and harsh elements in daily life. As soon as the fight with natural damaging elements such as pollution, dust, heat and many other ends, the battle with harsh chemical based skin care products starts at home. Off course every lady on the planet loves to care and use different
skin care products
for their skin. But in the blind love for skin care, they are unable to realize the fact that how harmful those expensive chemical based skin care products are. In the race of getting fair complexion and glowing skin, many people end up damaging their skin permanently. Before you regret damaging your skin with cosmetics, it is wise to search on how to get fair skin naturally. One thing that you can be sure of about natural remedies and homemade skin fair tips is that there are no harmful side-effects, unless you have allergy with certain ingredients.
In fact, if analysed on same platform, chemically inclined skin care products tends to be more harmful, risky and not to forget expensive as compared to homemade skin fair tips and natural remedies for skin care. After spending lots of money, time and efforts, a point comes where every individual realizes that they have not achieved anything good by using expensive skin care products. At that point of time, an individual starts hunting for beauty articles in magazines, Internet and what not just to learn how to get fair skin naturally or how to bring back the natural glow and fairness. This is a major reason why a large number of people are switching to natural skin care tips and are relying over natural beauty tips for fairness.
Reason for Dull & Damaged Skin:

But before making the way towards natural solution to get fairer skin, one should know the reasons that make the skin so dull and dark with the passage of time. Also, the little flaws in the daily skin care practice leads to damage of skin and makes it dark in complexion. Let's first take a look over reasons that damage the skin and makes it dull:

Lack of proteins and vitamins in diet:

Things that goes inside our body matter a lot when it comes to healthy skin affair. Lack of essential proteins and vitamins such vitamin A, E, and C are essential for healthy skin and rebuilding of skin tissues. If an individual's diet lacks proper amount of nutrients that are necessary for healthy growth of skin then the skin will easily turn dry and dull in short span of time. Hence, including fruits and vegetables that are skin friendly and rich in vitamins and proteins are necessary. Eating fruits and veggies like cucumber, sweet potato, apple and even egg is highly beneficial for skin.

Sun exposure:

The sharp UV rays of sun have always been the enemy of skin. The ultra-violet rays of the sun have high potential to break down the elastin and collagen in skin which makes the skin go dull and dry very quickly. Sun rays also affect the melanocytes in skin, which could disturb the pigmentation cycle of skin. Exposure to sun heat for long duration could give various skin problems such as rashes, red patches, skin dryness, and even skin cancer. Hence, it is always advised not to go out in sun unprotected and cover the skin with cloth while moving out in sun.

Smoking:

If one closely observes the skin of a smoker, they would find more wrinkles and looseness in skin. The skin of a smoker is not healthy and doesn't repair as easily as the skin of a non-smoker. The reason behind this problem is the contraction of blood vessels due to smoking. Smoking stops the proper supply of blood to the outer layer of skin that results in dull and lifeless appearance of skin. Beyond this, the body and skin of a smoker also gets easily dehydrated and lacks moisture to a great level. In short, smoking harms the health as well as skin of an individual adversely.

Irritants:

In routine life, an individual has to deal with various harsh as well as mild chemicals in routine activities. Some examples of such chemicals or irritants are laundry detergent, cleaning agents and even some skin bleaching products. There are some skin bleaches in market that have chemical base and harms the skin after single use. To avoid damage to skin, one should maintain distance from such irritants in routine life. And if there is any immediate need of bleaching skin, one should natural skin bleach or bleach products that doesn't carry chemical base. One good example of such bleach is Fem Fairness Naturals Pearl Bleach, which uses milk extracts to lighten the skin tone.

Hot Showers:

The hot showers might give a relaxing and refreshing effect to many people but the same hot shower snatches away the moisture of skin. Hot water strips down the outer most layer of skin called epidermis and makes the skin dry and scaly. Hence, it is always advised to avoid hot water usage for cleaning skin. So, try and take hot showers moderately rather than using hot water for daily bath.

Skin Damaging Daily Practices

Beyond the above major reasons, there are small daily practices that damage the skin day-by-day, bit-by-bit. Here is the list of faulty practices in daily lifestyle that are causing damage to skin:

Skipping meals:

It is an unhealthy practice and makes the skin as well as body to starve for essential proteins and vitamins. This practice causes dryness and premature aging of skin.

Testing Too Many Skin Products:

Testing too many skin products, cosmetics, lotions and other items harms the skin different days with their different properties. Hence, choose the product wisely and stick to a particular skin product.

Not Drinking Enough Water:

Not drinking enough water throughout the day makes the body and skin dehydrated and the skin becomes shrunk and rough very easily.

Insufficient Sleep:

Insufficient sleep or sleeping at odd timings in busy lifestyle harms the skin to great extent. Lack of sleep also leads to the problem of dark circles and clogged pores.

Over Skin Exfoliation:

Exfoliating skin too often leads to stripping down of essential oil in skin making it rough and dry. Try to keep the exfoliating practice to maximum number of once in a week to keep skin healthy.

Homemade Tips for Fair Skin

There are many other lifestyle practices and daily obstacles in life that are damaging the skin to great extent. But there is always a solution to every problem and for skin making the fair, there are plenty of remedies for turning the skin fair and glowing. Some popular natural beauty tips for fairness of skin are as follows:

Tomato and Turmeric Face Pack:

Turmeric is a common kitchen spice and also known as Haldi in Indian culture. The yellow kitchen spice has properties that help in fighting bacteria and provide natural glow. Turmeric is even used in many beauty products as skin glowing agent. There are skin bleaches that come with turmeric base, one good example of it is Fem Fairness Naturals Turmeric Herbal Bleach. On the other hand tomato is equally contributes in making skin glow and fairer. To make the magical face of tomato and turmeric, take one cup of tomato juice and add teaspoon of turmeric in it. Apply the face pack on regular basis for few weeks to get lighter skin tone.

Sweet Almond Oil Therapy:

Almond oil sounds good for hair but it can even do wonders for skin too. Massaging skin with sweet almond oil helps in reducing dryness of skin and gives a lighter tone to skin. To use the sweet almond wisely, boil the oil to lukewarm temperature and then massage it in circular motion over face, doing so helps in increasing the blood circulation of skin resulting in rejuvenating skin. Another good way of using almond is soak few almonds in water overnight and make their paste in morning. Add this paste to little amount of milk and apply this face pack over facial skin for fairer looks. Remember to keep the pack over skin for 15 minutes and then clean it off with normal water.

Yogurt and Honey:

Yogurt works as natural exfoliating agent for skin with the help of lactic acid content in it. Above that the presence of Vitamin B and calcium makes it an ideal ingredient for development of skin cells and repairing skin tissues. On other side, honey does the job of moisturizing and enhancing the texture of skin. To prepare the fair skin glowing pack of yogurt and honey, take one tablespoon of honey and two tablespoons of plain yogurt. Mix both the ingredients well and apply the mixture evenly all over the face. Let the mixture work for 15-20 minutes and then rinse it off with normal water.

Aloe Vera Gel:

Aloe Vera gel is used since ages to cleanse the skin and deal with hyper pigmentation problem efficiently. Hyper pigmentation is a leading cause for giving uneven skin tone and hides the original skin tone of an individual. The cooling impact of Aloe Vera gel repairs the damaged skin cells and allows regeneration of new cells. Regular usage of Aloe Vera gel can reduce dark spots problem to a significant level and makes skin look fairer. To use Aloe Vera gel, cut outer layer of fresh Aloe Vera and squeeze out some jelly gel from it. Now, apply the extracted gel over facial skin and let it sit upon skin for half an hour. At the end, clean skin with normal water.

Honey and Papaya:

Papaya might not be the favourite fruit of many people but it is worth giving a try for its skin benefits. Papaya also helps in improving the functioning of digestive system which helps in preventing skin for skin problems such as acne and pimple. The major element that is responsible in making the skin go fairer in papaya is papain compound. Beyond papain compound, the presence of Vitamin A and C in papaya gives clear and smooth skin. Using honey with papaya is great idea to say goodbye to dull and dark skin. And to use both ingredients together, mix one tablespoon of honey in two tablespoon crushed papaya pulp. Apply the pack over facial skin and neck and let it do its wonder for few minutes. Use lukewarm water to clean the skin in end.
The best part about natural remedies or beauty tips for fairness is that you not only get to know how to get fair skin naturally, but you yourself can decide which tip or which ingredient will suit your skin better unlike in commercial cosmetic products, where you can't be so sure. So, keep trying some natural tips and make the skin look young and healthy forever.
Also read
10 Best Home Remedies for Tan Removal from Face
Tan Removing Face Pack
How to Get Instant Fairness
How To Get Rid Of Holiday Tan
How to Get Fair Skin in Summer
---
*
Fields are required. Make some cool noise, please don't spam and your voice will be heard.
Was this Article helpful?