Home Remedies for Instant Glow & Fairness in Just 7 Days
Home Remedies for Instant Glow & Fairness in Just 7 Days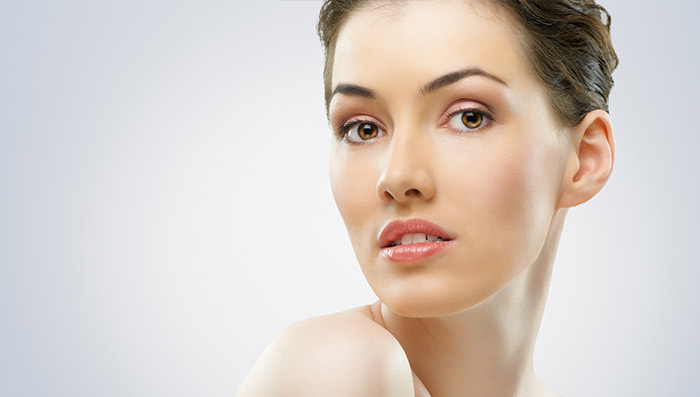 You are gorgeous! You know that, Right? Every girl is, in her own way. Your charming personality, dazzling smile and daring attitude is what makes you so special.
However, pollution, sun-burns and stress can dampen your charm, glow and fairness. Don't these factors make you wonder how to get instant fairness and glow? Are there any products or home remedies for instant fairness? If yes, then ladies, you have come to the right place. Let's make this place your safe haven and let us help you out.
Ssshhh! Come close. I am about to tell you all the secrets; secret of healthy and glowing skin; secret of
how to get instant fairness
, but before we get to that; add these good habits in your life in order to maintain glowing skin-
Magical Drink – Water

In all the creation of God, there is nothing as magical as this drink. Yes, you have guessed it right. I am talking about water. You must have heard thousands of times to drink 7-8 glass water a day, but still I am repeating in a hope that now, you will actually implement it into your life. Drink as much water as possible, especially lukewarm water. It purifies your blood and removes impurities and gives you flawless skin.

Skin Pampering Food

It really doesn't matter what you apply on your face, as long as you don't take note of what you eat. Your skin needs to be pampered and for that you need to eat healthy. Increase the in-take of fruits rich in Vitamin C and E, because they help you in achieving glowing and fair skin. Papaya is one fruit that has Vitamin C, E and contains anti-oxidants. It helps you in giving radiant skin. Then, there is carrot, rich in Vitamin A & C. It gives you even-tone fair skin. Now, we know why bunnies are so white! So, this time 'Go Orange'.

Lazy Ladies Wear Sunscreen

Yes, if you are lazy and doesn't care about your skin; you better stay at home. However, if you think you can manage to do a little hard-work for the sake of your skin, then happily go out, but not before covering your face and applying sunscreen to protect yourself from sun and pollution. Moreover, remove your make-up properly before going to bed.

Skin Care at home with Fem Bleaches

Never let your skin be 'Home Sick'. Instead of going out in the saloon and wasting money; you can add natural home remedies in your daily skin care routine. In fact, use FEM Fairness Naturals Pearl Bleach to an get instant glow rather than paying for facial in the parlour.
Homemade Face Packs for Instant Fairness
Now, without wasting any time, let's check out these easy home remedies for instant fairness-
Orange & Curd Combination

Orange is rich in Vitamin C and has skin whitening properties, whereas curd is natural cleansing ingredient. Thus, this pack is apt to get instant fairness.
Method- In order to make Orange & Curd face pack, follow these steps-

Take 2 tablespoon of curd in a bowl
Now, add ½ tablespoon of crushed-dry orange peel in it. (Dry it in Sun for 2-3 days)
Mix them well and apply it on your face.
Wash it off after 10-15 minutes

Radiant Skin with Rava & Curd

You can make natural scrub using Rava aka suji and curd. Rava and Curd scrub will help to remove dead skin and thus, makes your skin fair and flawless.
Method-Rava and Curd scrub is one of the easiest home remedies for instant fairness. Just follow these tips-

Take 1 tablespoon of Rava and 1 spoon of curd in a bowl.
Mix them well. Add ½ tablespoon of rose water, if the paste is thick.
Now, apply the pack on your face.
Keep rubbing the pack gently on your face after every few minutes to stop it from drying.
After 15 minutes, wash your face with cold water and get the skin you always dreamt for.

Papaya & Tomato Tango

Papaya is rich in Vitamin C and Tomato contains Vitamin C & E. Now, think for yourself, what will happen if we combine these two? You will get glowing and fair skin.
Method- To make Papaya & Tomato face mask, follow these steps-

Take 1 Tomato and 1 slice of Papaya.
Mash them together in a bowl & apply it on your face for 10 minutes
Wash your face either with rose water or cold water

Note- You can also add a little milk and 1 teaspoon of oatmeal in the pack to make a natural scrub. But, if your skin is sensitive, then you better go with just papaya and tomato.

Blast of Beetroot

Want natural blush? Now, don't you? You can get it easily, just by making beetroot and gram flour face pack. Beetroot is rich in iron and vitamins and thus, cleanses your skin pores, giving you fair skin instantly.
Method- You need a little bit of grated beetroot, 2 tablespoon of gram flour, a pinch of turmeric powder and ½ tablespoon of fresh cream to make this amazing face pack.

Take 2 tablespoons of gram flour, a pinch of turmeric powder and fresh cream in a bowl.
Now, Squeeze out the juice from the grated beetroot and add it in the bowl.
Mix the ingredients well to make a fine paste.
Apply the paste on your face and leave it there for 20 minutes.
Wash it off with cold water and get the desired result.

Nutty Mask

What if I say that instead of making a delicious dessert with walnut and almond, you can make face mask to get instant fairness and glow? Trust me, I am not kidding. Almond helps to give you fair skin, while walnut adds natural glow.
Method- To make this pack, you need 5-6 soaked almond, 1 soaked walnut, 1 tablespoon of curd and a little bit of ground flax seed.

Blend milk-soaked almonds and walnut in a blender to make a fine paste
Now, add curd and ground flax in it.
Mix the ingredients well and apply it on the face
Leave it for 10 minutes and later, wash it off with cold water. This face mask is best suitable for people with dry skin, as it moisturize your skin as well.
The secrets of instant fairness are finally revealed. So, use them and dazzle everyone around you, Ms. Dazzler!!! But, before you run to do our bid, try
Range of Fem Bleach Cream
that are safe, and promise to give you instant fairness and glow.
Read Also-
Home Remedies For Fair And Glowing Skin
Home Remedies For Glowing Skin
How to Get Fair Skin in Summer
Natural Homemade Face Pack for Skin Whitening
Natural Skin Care Tips
---
*
Fields are required. Make some cool noise, please don't spam and your voice will be heard.
Was this Article helpful?