Foods to Avoid For Healthy Glowing Skin Before Wedding
Foods to Avoid For Healthy Glowing Skin Before Wedding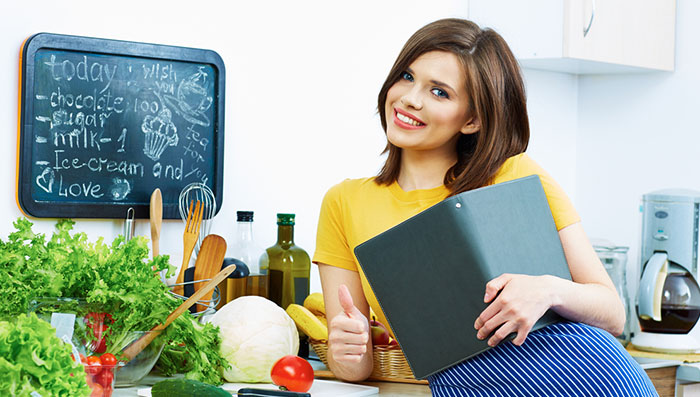 The dresses are ready and the fitting is done. You've done just about everything in your power to get fit for your D-day. You've juice-cleansed and kick-boxed your way into your best shape ever, but we're sure that you don't want to waste all that effort by munching on something that will bloat you back up. So here's a handy list of foods that you should steer clear of before your special day.
Beans -

Beans may be a rich source of protein and an excellent source of dietary fibre, but it also causes flatulence. It contains a type of sugar not digestible by the body and often results in gas and a great deal of discomfort. In order to avoid this, you should choose other foods high in protein, like poultry and fish.

Excessive salt -

Reduce the amount of sodium in your diet by keeping a distance from the salt shaker. Staying a safe distance away from the salt is a good way to reduce the amount of sodium in your diet. But consuming too much of salt causes you to retain excess of water that makes you feel heavier, and no bride wants to feel so. So aim at staying under 2,300 milligrams of sodium per day throughout the course by eating fresh vegetables and other organic foods as much as possible.

Sugary delights -

White, brown or artificial, no sugar is good for you. Consuming it in excess quantity not only adds girth to your waistline, but also alters blood sugar levels. If you wish to avoid your body to feel bloated and uncomfortable on your wedding day, steer away from the likes of diet soda and artificial sweeteners. These foods contain sugar alcohol that gives the body a difficult time to digest. Go for moderate alternatives like raw honey or maple syrup that are easy on your body.

Spicy food -

Sweaty break-outs, heartburn, indigestion and bad breath. These are the side effects that spicy food comes with. Eating red-hot foods like peppers before the wedding can quite literally the put an end to your idea of perfect health and beauty on your big day. Especially curry; an irresistible dish that every Indian craves for. Found in most Indian inspired dishes, curry is sure to leave your pearly whites with a yellow tint. So think and rethink before you decide to munch on something spicy!

Fast food -

With all the preparations and running around, an easy-peasy fast food meal might seem like just the right thing for a bride-to-be. But beware, it's essential for you to stay away from these super-sized menus as the food is high on salt and fat, low on nutrients and just adds inches to your waistline. So scrap it food from your diet months before your big day and start over with a healthy diet regime.
So go on and take good care of yourself by eating fresh and healthy food and feel the difference on your big day. Get to know how to get into perfect shape by knowing what should be your diet plan to get a perfect wedding body. And do share your wedding experiences with us.
Also do read about articles on
skin glowing foods
and tips on
how to get fair skin
.
---
*
Fields are required. Make some cool noise, please don't spam and your voice will be heard.
Was this Article helpful?