Body Polishing Scrubs For A Healthy Summer Glow
Body Polishing Scrubs For A Healthy Summer Glow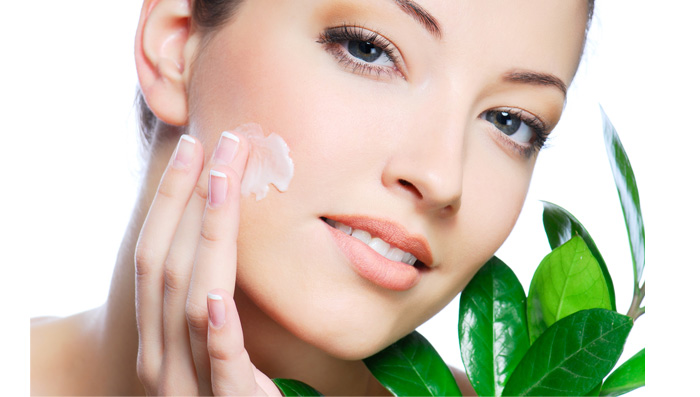 Ready to show off some skin this summer? Be it sun-damage, dryness, oiliness or sensitivity,
healthy glowing skin
is just a scrub away. Go on and whip up a natural body scrub that undoes all the harm done by stress, pollution and UV rays. But before you make a homemade body polishing scrub, it's important to understand your skin type. Choose one that suits your skin, because picking the wrong type could even give you body acne or rashes.
Skin Care Tip for Normal Skin
You'll need some coffee grounds, rice bran and coarse sugar. Mix all the ingredients with an aromatic essential oil. If you want to add some edge to your scrub and really make it feel luxurious, you could put in some real fruit pulp (like papaya) and rose petals. Put all the ingredients in a clean, empty jar and let it set for a while. The different textures of all the ingredients come together beautifully to cleanse and detoxify the body, giving you a radiant glow.
Skin Care Tip for Dry Skin
You'll need a scrub that moisturises and hydrates, so a brown sugar based polish is best for your skin type. Blend it with some oatmeal and a few drops of sandalwood aroma oil. And now, exfoliate for revitalised skin.
Skin Care Tip for Sensitive Skin
Sensitive skin types should ideally opt for a gentle body polish that's soothing and non-abrasive. Like one with Shea butter and chamomile aroma oil. The natural healing and anti-inflammatory properties won't just calm you, it will also have a calming effect on your skin. If you don't find Shea butter, you can also use yogurt or milk cream with a few drops of jojoba oil.
Skin Care Tip for Oily Skin
For oily skin types, the best choice would be a scrub with natural sea salts. Sea salt doesn't just exfoliate your skin, it also kills acne-causing bacteria, thereby making your skin healthy, young and glowing. Add essential oils like lemon or tea tree and some aloe vera for additional benefits. Also learn about various
natural face scrubs for oily skin
.
Before you use the body polish scrub, step into the shower, make sure the water is warm enough, wet your body, for at least 10 minutes and then apply the homemade scrub. Massage it gently in circular motions and exfoliate thoroughly. Don't rub too hard or for too long, you don't want to get sore. For rough areas such as your knees and elbows, use it with a pumice stone or a loofah in order to soften the skin. Keep massaging for around 15 minutes and then rinse it off with warm water. Pat your skin dry after you're done and don't forget to finish up with a moisturiser like Dabur Gulabari moisturising lotion
Not only is body polishing relaxing, it unclogs pores, removes dead skin and unveils a smoother, younger skin underneath. So why go to a spa when you can scrub your own skin, remove dead skin cells and improve your complexion, using natural ingredients while spending hardly much? Read more on
home remedies for fair and glowing skin
&
tips for glowing skin in summer
.
---
*
Fields are required. Make some cool noise, please don't spam and your voice will be heard.
Was this Article helpful?